Ever considered getting a hot tub for your home? There are many homeowners who choose to get a hot tub because it certainly provides a lot of satisfaction. There are also plenty of benefits to owning a hot tub and having one right on your doorstep out in the back.
If you're often staying in hotels or at rentals that offer hot tubs when you're on vacation, then it might be a good idea for you to invest in a hot tub for your property. What are the benefits of getting a hot tub? Here are some advantages that may sway your opinion on getting a hot tub.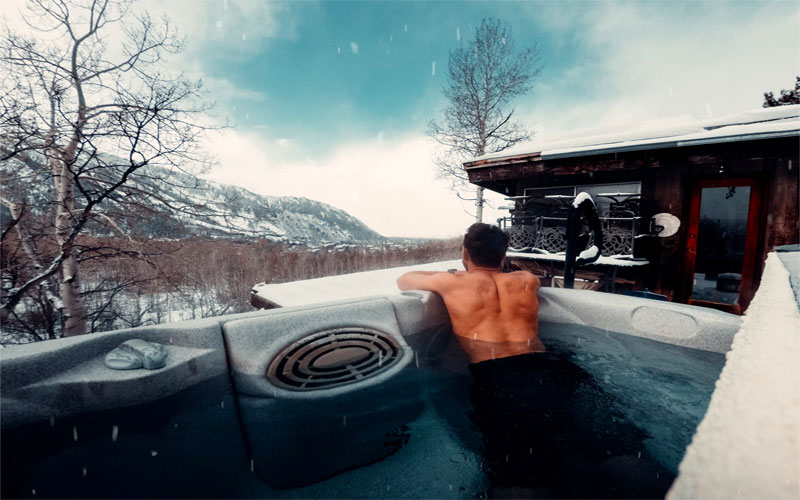 Encourages you to get out during all times of the year
There are often certain times of the year when you use your garden. Typically, these are the warmer months of the year, with the cooler months being avoided like the black plague.
However, why settle for just a certain number of months when a hot tub gives you the encouragement to get out in all types of weather? As long as you're nice and warm in the hot tub, it means you can enjoy your garden and outdoor space at any time of the year, come rain or shine.
Of course, it's good to create some sort of shelter for your hot tub, especially if you live in an area of the world that's prone to a lot of rainfall.
Great for entertaining guests
With a hot tub, it's a magnet for guests and those who you're looking to entertain at yours rather than at theirs. If you fancy splurging the cash on a hot tub, then you're likely to get plenty of use out of it and a lot of opportunities to entertain your guests in the comfort of your own home.
Most people enjoy a hot tub, so it's definitely something that is worth considering for the number of social opportunities you'll get from it. If you're a bit of an introvert and like staying in, then going out with friends or family, this is a great investment to take advantage of.
Improves your mental wellbeing
With a hot tub, it's a good way of being able to unwind after a tough day. If you're someone who is looking to improve your mental well-being, then getting a hot tub may resolve some of your problems.
It's a great way to provide yourself with a bit of self-care, so with that being said, invest in one!
Relatively easy to maintain
With a hot tub, it's relatively easy to look after. Some are often concerned that the amount of hot tub maintenance needed is too much but it's actually the opposite. As long as you're getting it maintained every so often, you'll be able to easily keep it in good condition when you're needing to use it. Part of maintaining your hot tub is to add hot tub startup chemicals to ensure optimal water maintenance.
If you're looking to get a hot tub, make sure to explore your options and get the one that's going to cater to your household.