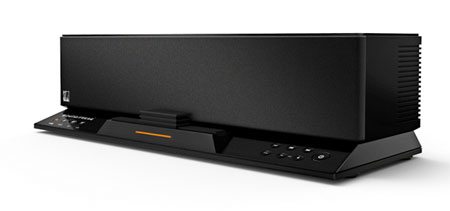 I rarely have time to do anything more then get ready in the morning, well and my daughter ready. I don't read the newspaper, have coffee, or watch TV, and I've never listened to the radio. That is until I received the Soundfreaq Sound Step Recharge. This is my new bathroom best friend. I absolutely LOVE this speaker system. It is so much more then a speaker system, it also recharges your devices. Grab your 10% discount right now by using the coupon code "momblog" at the Soundfreaq store
There are two ways that I use the Soundfreaq Sound Step Recharge. I either dock my iPhone (or iPad) or use Bluetooth. At first I thought there was no way I was going to be able to dock either and used my extension cord that I purchased when I have a device that I'm unable to dock my iPhone and/or iPad due to their cases. However I found that there is a little piece that surrounds the plug (docking area) that you remove. By removing this piece most devices will dock with their cases on. I tried out my iPhone and it worked like a charm.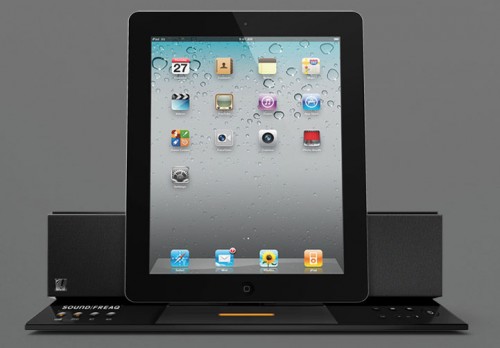 10% Coupon Code "momblog"
I usually use the Bluetooth connection because it is just convenient. I get the same awesome sound quality whether it is docked or connected via Bluetooth. The advantage to docking your device is the Soundfreaq Sound Step Recharge will charge your device while you use it. This is definitely a feature I love. So in the morning I can charge my phone and listen to music, or the radio at the same time. There is also a USB input in the back so if you are using your iPad to control your music you can still plugin your iPhone (or vice versa) and charge both devices at the same time.
The Soundfreaq Sound Step Recharge also comes with a remote control which is great if you are in another room. However that is if you remember to pick up the remote or carry with you. Instead a better solution is downloading the Soundfreaq app right on your device. It will turn your iPhone/iPad into a remote control. We tested the range and found it to be decent, at least within listening range. I couldn't walk into my bathroom and control it in my living room which is all the way at the other end of the house, however I could control it from my bathroom to my family room which is about half way. This sounds just about the right range because when it was in my living room and I was trying to use the remote application I couldn't even hear the music. So I doubt you would really be trying to use a remote unless you were in listening range.
10% Coupon Code "momblog"
Just becomes I continue to mention iPad and iPhone don't think that this is all the Soundfreaq Sound Step Recharge works with. It also works with Android and other devices. I just happen to have mainly Apple products in my home. Except my husband he is the only one that hasn't caved to the hype.
The Soundfreaq Sound Step Recharge also has a built in rechargeable battery. Once charged you can enjoy up to 8 hours of listening with no power or AC adapter plugged in. If you think "great another remote" I'm never going to remember where it is, not to worry the remote can be stored underneath the Sound Step Recharge in its own little compartment.
Without a doubt I LOVE my Soundfreaq Sound Step Recharge, in fact I have to keep my oldest son's paws off of it because he loves it too. I actually to let him use it on the weekends but weekday mornings it is all mine!
Don't forget your 10% Coupon Code "momblog"
---
Disclaimer: I wrote this review while participating in a blog tour by Mom Central Consulting on behalf of Soundfreaq and received a product sample to facilitate my review. All opinions are my own. You may read more of my disclosure here.
---