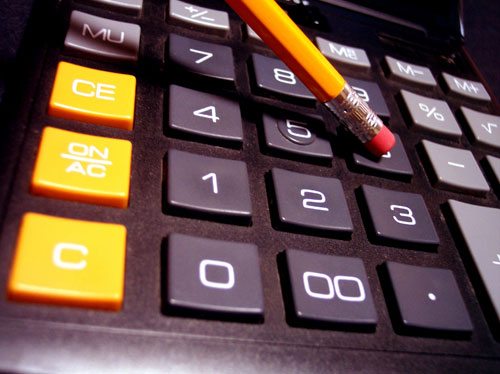 Six Online Calculators Every Home Computer Needs Bookmarked
Who doesn't need help with finances, staying healthy, and other must-dos for happy home life? While rare is the free source of help in these areas of family upkeep, resources for handling the ins and outs of modern living are plentiful if you have an Internet connection. While blogs are great for getting on-the-grounds advise, look further for free online tools that can be used to improve the situation at home. Specifically, online calculators such as the following are incredibly handy when it comes to getting a house in order:
Calorie Counter: While it doesn't hurt to get your loved ones looking their best in time for Easter photography, the health of your family should always be a top priority. Before heading to the grocery store, break down the meals your family members will be eating with a calorie calculator. This is one of the best ways to ensure that you and yours aren't overeating.
Fuel Economy: Before buying a new or used car, run your options through this Department of Energy-provided fuel economy calculator. Just about every vehicle every made is available, enabling you to buy the most fuel efficient and therefore most cost-effective car in your price range.
Cost-of-Smoking: If someone in your family still falls prey to this expensive and deadly habit, sit them down in front of this cost-of-smoking calculator to show them the financial consequences of cigarettes. It may just be the reality check they need to quit for good.
Credit Card Repayment: Get a grip on your credit card debt by figuring out the best practical monthly payment to get your debt paid off as soon as possible. Thanks to the Federal Reserve's credit card repayment calculator you can find this out quickly and without the hassles of pop-ups and other ads.
Student Loan Repayment: Before your kid borrows for school or you yourself take out a college loan in pursuit of higher education, run the figures through a student loan repayment calculator to make sure the debt upon graduation won't be overwhelming to the point of preventing the success an education is meant to ensure
Home Energy Saver: Every year Americans will waste half the energy we use because of inefficiencies and bad habits. Reduce your role in this abhorrent amount of waste by plugging your variables into the Home Energy Saver calculator created by the Department of Energy. Hundreds of dollars could be saved annually by taking the most simple of steps toward leading a greener lifestyle at home.
These days families need all the help they can get when it comes to the pursuit of happiness. Luckily for them, there are a number of free online calculators they can use to make smarter decisions on a day-to-day basis and when it comes to the big financial moments in life. While they aren't the end-all-be-all of solutions to the problems at home, they provide a pretty good place to start.
---
Disclaimer: This is a guest post written for coverage at Shibley Smiles. You may read more of my disclosure here.
---