Seatbelts save lives. Virtually no one contests that. In Florida, with very few exceptions, all operators and passengers must adhere to the Florida seat belt laws.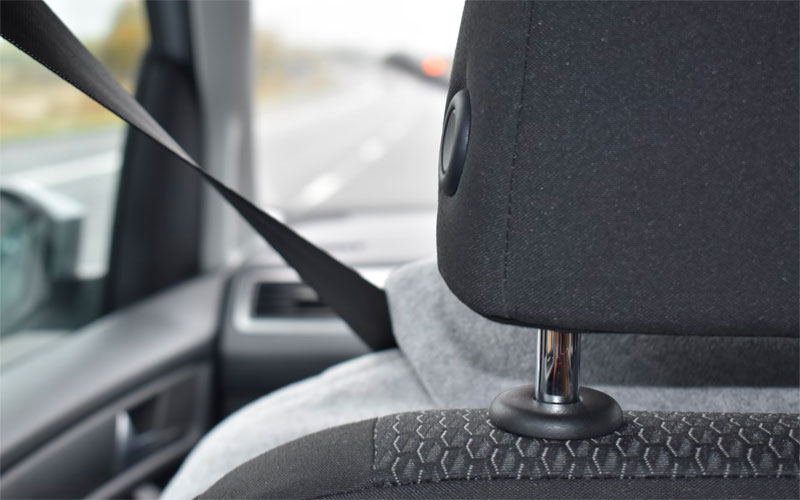 Here is a rundown of those laws and their exceptions. Most importantly, if you have been in an accident and charged with a seat belt law violation, here's why you should contact a Clearwater auto accident lawyer as soon as possible.
General Florida Seatbelt Law
In Florida, noncompliance with the seatbelt law is a primary offense per Section 316.614 of the Florida Statutes.
This law stipulates:
All drivers and front-seat passengers must wear seatbelts when in the motor vehicle
All passengers under 18 must wear a seatbelt regardless of where they are sitting
There are legally defined exceptions under the law.
In almost every case, those exceptions have qualifying criteria that the person charged must prove, or they will be cited.
For example, a person without proof of qualifying for an exception to the seatbelt law who is pulled over for a violation may receive a traffic citation.
Drivers With Minors
There are also laws pertaining to the rights and responsibilities of drivers and passengers over the age of 18 transporting minors. Those laws state that the driver will be charged in violation of the seatbelt law if someone under 18 is not using a seatbelt or child restraint device.
Additionally, minor passengers must adhere to all child safety seat and restraint laws while in a motor vehicle.  
Seat Belt Law Exceptions
In Florida, everyone in a vehicle must use a seatbelt or car seat unless they meet the following criteria:
Non-Driver, Non-Front Seat Passengers
Under the law, if an adult passenger is seated in the backseat of a motor vehicle, they do not have to wear a seatbelt. However, it is definitely recommended.
Physician Certified Seatbelt Waiver
A physician must certify that their physical condition:
Prevents them from using a seatbelt
Causes the use of a seatbelt to pose a danger to their person
Obstructs their ability to safely operate a vehicle
It is considered "inappropriate" because of a verified health condition
To be legal and not wear a seatbelt if any of the above applies, a driver must carry the certification (or a copy) from a physician while they are operating the vehicle.
Failure to have the certification on hand and presenting it upon request by a law enforcement officer can result in a citation or summon, depending on the situation.
Newspaper Delivery
Persons employed by a newspaper for home delivery service do not need to wear a seatbelt while delivering newspapers. If pulled over, they will have to prove they work for a newspaper and are in the process of delivering newspapers.
Certain School Buses
Occupants in school buses purchased before December 31, 2000, do not have to wear a seatbelt while the bus is in operation.
Farm Equipment
A person operating (not riding in) farm equipment does not have to wear a seatbelt, even if they spend time on official roadways. They must adhere to all other traffic and farm equipment operational laws.
Heavy Trucks
Operators of trucks with a net weight exceeding 26,000 pounds (more than 13 tons) do not have to wear a seatbelt when operating those trucks.
Child Seat Belt Use
In Florida, a child that is 4 to 5 years old and being transported by a driver that is not of the child's immediate family while the child is being transported as a favor or during an emergency may use a seatbelt if a child safety (booster) seat is not available.
Florida Takes Seatbelt Laws Seriously
Wearing a seatbelt is more than good advice. It is the law in Florida. If you violate it and do not meet exception criteria, you will be cited if you are caught.