The office is one place where a lady's sense of fashion isn't required. But it's still crucial to dress well whenever you're at work. Fortunately, most companies have a prescribed dress code. Thus, all you have to do is follow it with these essential workwear options.
If your workplace has no strict rules, though, you still must dress appropriately. You never know when you'll meet other businesspeople or significant figureheads. As a woman, you may have many options for workwear in your wardrobe. But when you've got a new job in an office setting and still don't have the right pieces to wear, keep reading. This article will help you curate all the clothes you need.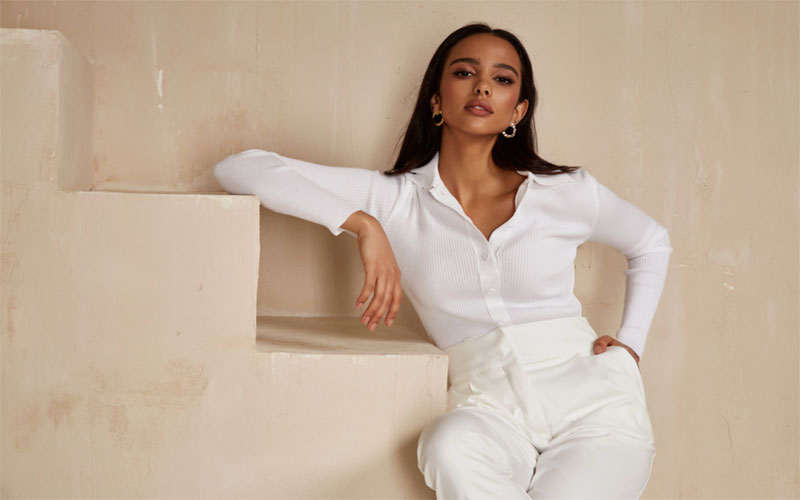 Cover-Ups
A proper cover-up is essential, no matter the weather. Cover-ups protect you from the sun's biting rays or blistering cold breezes. Aesthetically speaking, they also complete your overall outfit when a simple top-and-trousers combination seems to be missing something.
Blazers are the go-to cover-up for most working women. They're classic staples in anyone's closet, and you shouldn't forgo having at least one tailor-made for you. Aside from blazers, you can switch things up by wearing a cute jacket or a cardigan in neutral colors. These pieces are easy to mix and match with your other office clothing and are comfy, too.
Another excellent workwear option is a durable sweater. A good quality one will keep you warm during cold days or act as the perfect layering piece for your whole outfit. Invest in neutral tones and a few in bright colors for fancier occasions at the office.
Blouses And Crisp Shirts
Any working woman should have a closet full of blouses and shirts in various designs, patterns, and colors. Even if you wear the same cover-up the whole week, you can change your daily outfits' appearances with a nice blouse.
Some women may opt for vivid colors like red, yellow, or pink. It's also best to have pieces in light blue, gray, and tan, which are easy on your co-workers' eyes. It's sometimes challenging to focus on work when someone in the office is walking around in vivid neon colors. Refrain from wearing sheer or lace tops, too, even if you have a cover-up.
On a side note, remember to check your company's dress code as some organizations disallow sleeveless tops. You can look amazing and feel comfortable at work without breaking the rules.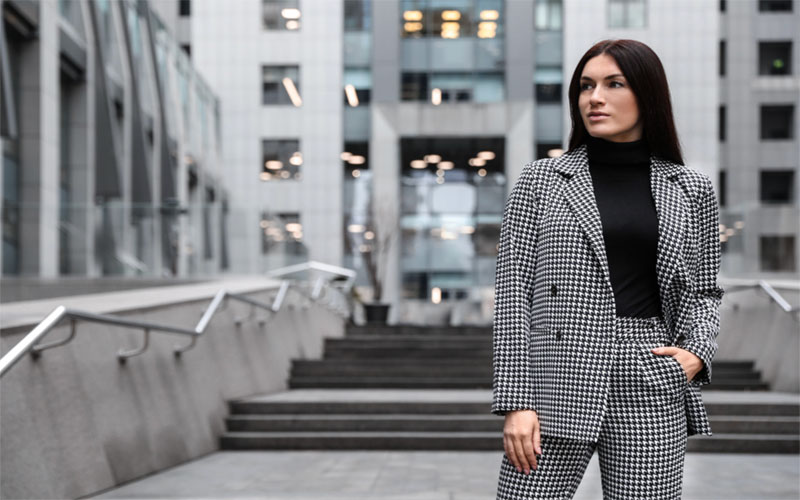 Trousers
Tailored trousers are a favorite among many working women. Depending on your preference, your pants can be slim-fitted, cropped, or wide-legged. A pair of straight-cut black trousers is a tried-and-tested piece that'll balance your outfit or give you a slimmer figure. But you can also try pairs in different neutral colors or with pleats to vary your outfit rotations.
Contrary to popular belief, denim jeans are appropriate to wear at the office to a certain degree. Many pairs of jeans have styles similar to formal trousers, and you can wear some to work. However, you may need to avoid distressed or low-waist jeans and denim with additional designs. As always, consult the company dress code and ensure your jeans for work are stain-free.
Knee-Length Skirts
Skirts are the ideal options for those who find pants to be too restricting. Consider midi skirts or any skirt below your knee. Almost all corporate organizations require their teams to wear modest attire. So, you'll have to save your sparkly miniskirts for another occasion.
Workwear skirts can be more comfortable for you anyway. Wool or leather midi skirts are perfect for colder days, while linen and cotton keep your legs cool in hot summers. You also won't have to worry about a shorter skirt riding up and revealing your underwear.
Office-Appropriate Shoes
In most cases, your company will have footwear suggestions for both men and women. Women usually wear plain mules, flats, loafers, or heels to work as these are comfortable and won't distract other people.
But believe it or not, those shoes aren't the only ones you can wear to work. While you're free to wear them as you please, you can also put on sneakers occasionally if your company has no qualms about them. However, you must note that sneakers for the office shouldn't be the overtly colorful ones you see on the streets. Plain white sneakers with minimal neutral-colored designs are best.
Avoid tall, over-the-knee boots and shoes with excessively high heels. Your workplace isn't a runway, and you need footwear that allows you to move freely. Additionally, refrain from wearing shoes that have noisy soles or show too much of your feet. You may be only permitted to wear open-toed shoes if you have an existing medical condition.
Minimal Accessories
Just because you're working in an office doesn't mean you can't look a little fancy sometimes. Feel free to accessorize with a watch, discreet earrings, and a necklace in any metal color you want. Stick to one bracelet and one ring as too many can be distracting, even for yourself. Minimalist jewelry can still make a statement if you know how to work it.
Bags are also a fantastic way to add function and style to your workwear wardrobe. Opt for black, tan, or brown leather in a durable material that could last for years.
Conclusion
No matter your role in the company, you'd want to look presentable and respectable at your workplace. Modesty may be necessary for most offices, but you don't need to scrimp on comfort and style. So, take time curating your wardrobe with these essentials, and remember to hold your head high. Confidence completes any outfit, especially one for work.