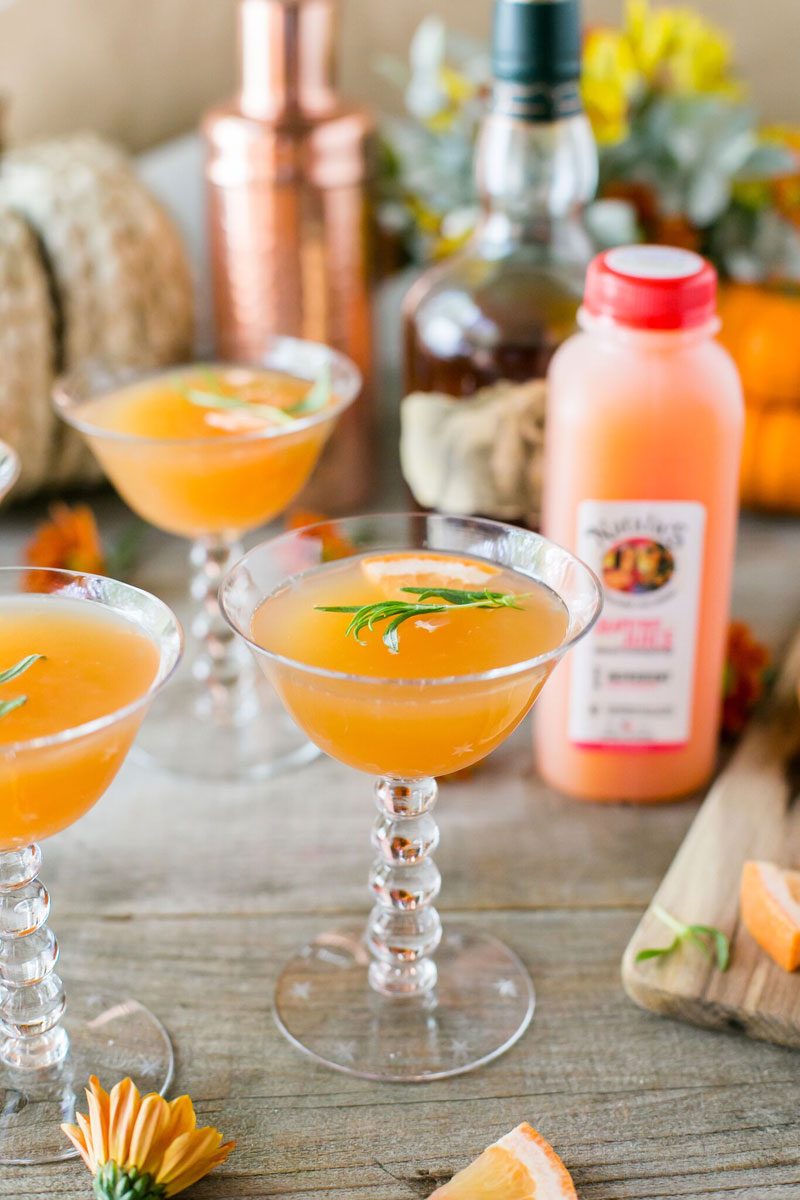 Natalie's Derby Cocktail Recipe
Author:
Ingredients
1/4 cup Honey
1/2 cup Water
1 1/2 oz. Bourbon
2 oz. Grapefruit Juice
1/2 oz. Honey syrup
Rosemary, for garnish
Grapefruit wedges, for garnish
Instructions
Make Honey simple syrup: In a saucepan, combine water and honey. Heat until honey is dissolved. Cool to room temperature. Store in refrigerator until ready to use.
Combine bourbon, Grapefruit juice and honey syrup in a cocktail shaker. Fill shaker with ice. Shake until well chilled. Strain into a coupe glass. Garnish with grapefruit wedges and/or rosemary sprigs.