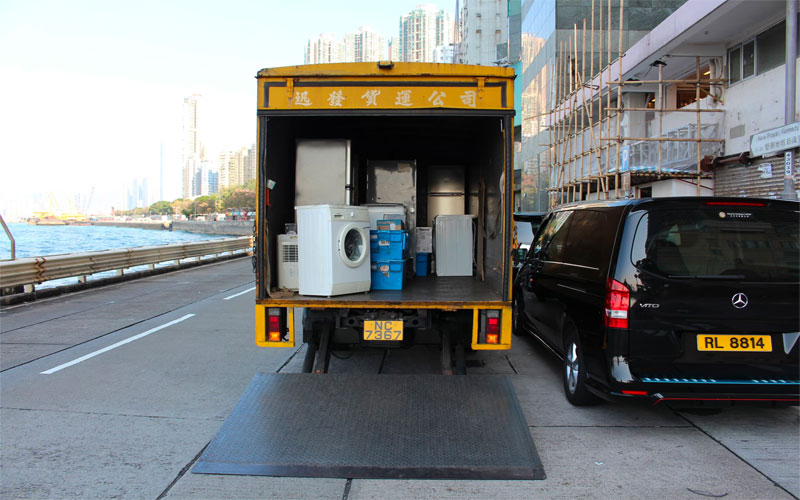 Moving home can be an exciting but expensive endeavor.
Whether you're moving to a new neighborhood, town, or a few blocks away, the cost of packing, hiring movers, and transporting your belongings can quickly add up. Fortunately, there are many ways to keep your moving costs down without sacrificing the quality of your move.
This blog will explore six different ways to make major savings on your next move.
Get multiple quotes (first and fast)
Shopping for the best deals is one of the most effective ways to save money when moving. Getting multiple quotes from different moving companies will allow you to compare prices and services and choose the best fit for your needs and budget.
You can use platforms and websites like Agoyu to find the best moving quotes online. These platforms allow you to enter your moving details and receive multiple quotes from different moving companies.
In addition, they provide reviews and ratings of the moving companies, which can help you make an informed decision.
Declutter and sell unwanted items
Decluttering before a move is a smart cost-saving method that can help you in multiple ways.
By letting go of items you don't need or use, you can reduce your move load, effectively reducing your moving costs. You could also sell unwanted items and earn extra cash to offset move-related expenses.
Additionally, decluttering can help you lower your storage costs, especially if you're downsizing or moving to a smaller home. Finally, decluttering can save time and hassle by streamlining the packing and unpacking process.
Use free packing materials
Use free packing materials instead of expensive supplies to save money when moving. Free packing materials save money and are more environmentally friendly.
You can use old clothing, newspapers, or magazines to wrap fragile items, towels, blankets, or linens to protect furniture.
Grocery and liquor stores often have cardboard boxes they will give away for free, and you can also ask friends and family for any extra boxes or packing supplies.
If you need supplies, compare prices and consider buying in bulk or using coupons.
Do a midweek or mid-month move
Moving companies are usually busier on weekends and at the start and end of each month, which often results in higher quote prices. By scheduling your move for a weekday in the middle of the month, you can position yourself to negotiate a better rate with the moving company.
In addition to lower moving prices, a midweek or mid-month move may save money on other moving expenses. For instance, some utility companies may offer lower rates for connections or disconnections during the week or the middle of the month.
Overall, if you have some flexibility with your move date, consider scheduling it for a slower period. Contact the moving company to ask about their pricing for different days and times of the month, and keep in mind that choosing a midweek or mid-month move can help you save money on your move and other expenses.
Ask friends and family to help
Instead of hiring professional movers, you can rely on the kindness and support of those closest to you. Besides saving you a fair sum, doing this can be a fun, social experience.
When asking for help, it's important to be clear about your needs and expectations. Let your helpers know what you need assistance with, whether it's packing, loading the truck, or unloading at your new home. Consider breaking the tasks into manageable chunks so everyone knows what to do.
Rent a truck and do it yourself
Renting a truck and doing the move yourself is another way to save money when moving. By doing the work yourself, you can avoid the high cost of professional movers and have more control over the process.
Before renting a truck, determine the right size based on the number of items you need to move. This will ensure you don't overspend on a larger truck than you need or make multiple trips in a smaller truck.
Pack your items efficiently to maximize space in the truck, and consider using blankets and straps to secure items in transit. If you have large or heavy items, such as furniture or appliances, ensure you have enough helpers to load and unload them from the truck safely.
Conclusion
Following these tips can keep moving costs down and make your move more manageable.
Adopting the right mindset and strategies can make your move a positive and transformative experience. So, embrace the process as an opportunity for growth and renewal, and confidently take control of your move.