It is a beautiful day in South Florida and you are wondering what should I do today. I have the answer for you. Grab the kids (or just yourself) and head on down to Manatee Lagoon – An FPL Eco-Discovery Center®.
My mother and I recently had the pleasure of visiting Manatee Lagoon one Saturday morning and the view was breathtaking.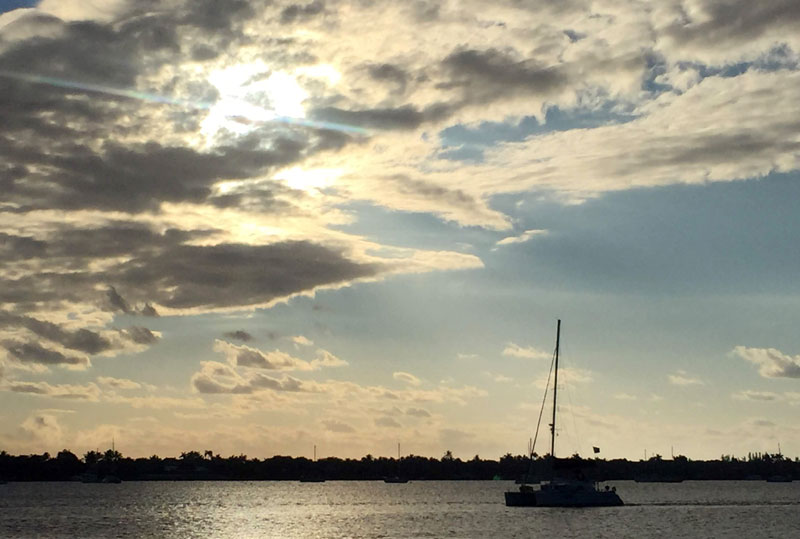 The weather that Saturday morning was a little chillier for us South Floridians but it was the perfect weather after the sun came up.
What Can You Do at Manatee Lagoon?
Well of course you can see Manatees (weather permitting)! Manatee Season officially kicked off at Manatee Lagoon on November 15. As our temperatures here in South Florida begin to drop the gentle giants of the sea begin to frequent the waters surrounding Manatee Lagoon. The Center is surrounded by observation decks both high and low for you and your family to enjoy viewing these amazing creatures. You can also learn while you are observing the center's interactive exhibits. Manatee Lagoon is also unveiling tons of new features this season including revamped landscaping of the grounds at the facility, solar pavilions for a shaded picnic area, an expanded parking lot to accommodate the growing number of visitors, and more.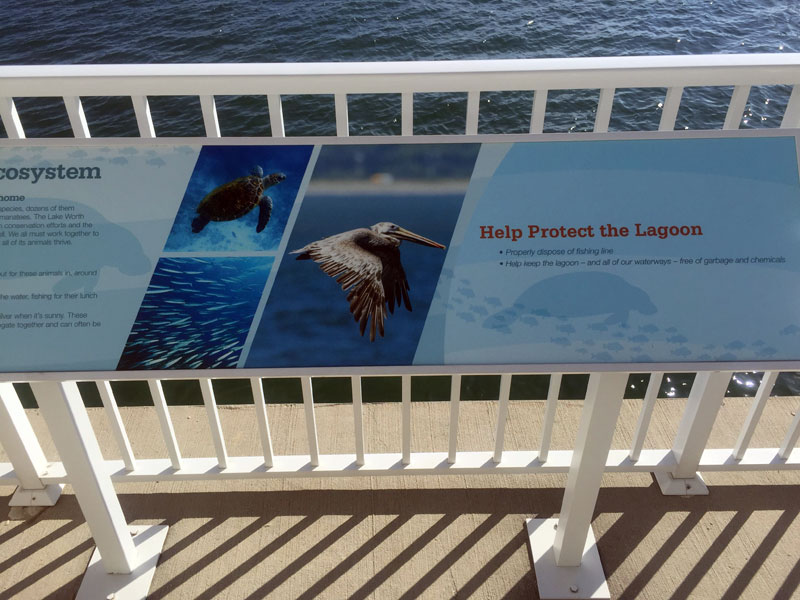 Unfortunately, my mother and I didn't see any Manatees during our visit. This just means we will need to visit again ;). Visitors are more likely to see manatees when the temperatures drop and they need to snuggle for warmth in the warm-water outflows of FPL's Riviera Beach Next Generation Clean Energy Center! We did, however, enjoy learning about the manatees and the surrounding Lake Worth Lagoon ecosystem.  You can always check if any manatees are swimming by before you visit by viewing the ManateeCam on Manatee Lagoon's website.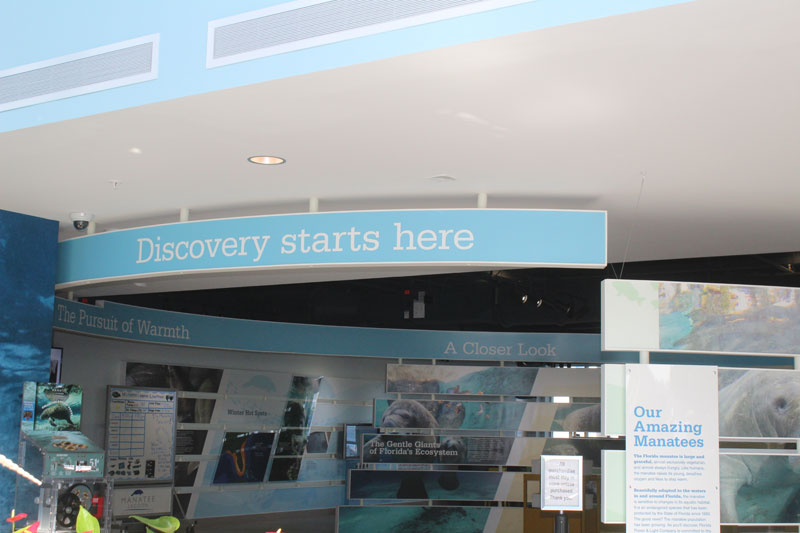 In addition to viewing the manatees, Manatee Lagoon offers many free events and programs for the entire family. My mother and I had the pleasure of enjoying a free yoga class which I will talk about in a future post. Some of the events you will find at Manatee Lagoon are adult yoga classes, outdoor family movie nights and Manatee Tales story time for kids. I also saw there were free kid's painting classes on the calendar. You can check out the full calendar of events here.
Don't Leave Empty Handed
Nestled in the corner of the 16,000 sq-ft center is a quaint gift shop. If you are anything like me and my family, you will want to purchase a souvenir or item to remember your visit. You will find lots of manatee-themed items from clothing and jewelry to toys and postcards. There is a little something for everyone. I myself purchased my go-to souvenir, "a magnet", as well as a beautiful pair of earrings I have already worn a couple of times since my visit.

Stay tuned for our next post on our experience participating in the free yoga class.