With all of the sightseeing and exploring to do, skincare is often one form of self-care that ends up going to the bottom of the priority pile. However, it's important to make sure you're looking after your skin properly when traveling because, with all of the different environments you're in, it's sure to play up at some point.
Having a good skincare routine and knowing how best to look after your skin, will certainly help improve the look and appearance of your skin during your travels. With that being said, here are some helpful ways to look after your skin properly when traveling.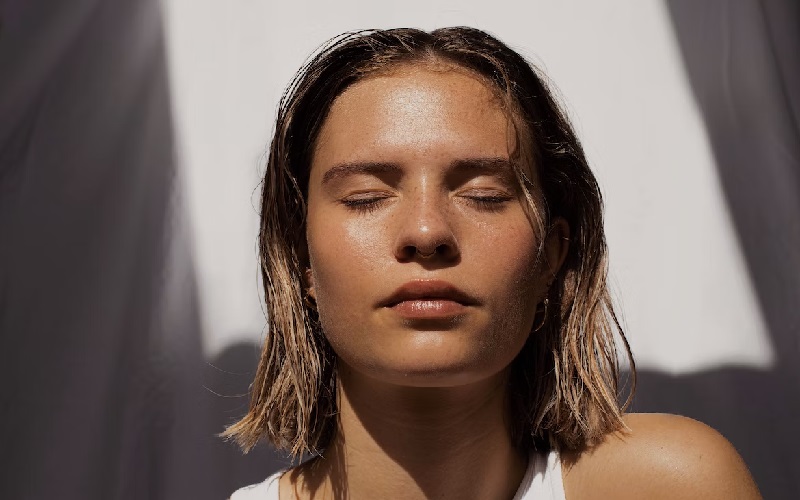 Keep yourself hydrated by drinking plenty of water
Hydration is key when it comes to looking after your skin. If you're not staying hydrated, one of the first tell-tale signs is your skin. A lack of water in your body is going to make your skin appear dull, lifeless, and dry. That's not the best combination when you're out and about traveling.
Drinking plenty of water will certainly help provide hydration to your skin and bring back that vacation glow you're after. It's how your skin remains plump, so it's important to get plenty of water into your system every day.
Ideally, you want to be consuming around one and a half liters of water every day. That's a little challenging for some, especially if you don't have a bladder of steel. Therefore, try to drink as much as you can throughout the day. Ensure you're drinking more on particularly hot days where you're out in the sun for a long time. 
Drinking water is great for the body but also great for your skin and helps to keep it refreshed, healthy, and full of life.
Use a good lip balm with SPF
The sun is often the enemy when it comes to your lips. Dry and chapped lips are not fun to have when you're trying to take in the sights and new foods in a distant land. Therefore, it's important to make use of a good lip balm with SPF. This should be a daily application that you can carry around with you throughout the day.
Your lips will easily become dry, so it's important to have it on your person to top up like you would top up your sunscreen. The lip balm should have SPF in it, in order to protect it from getting burnt by the sun. As well as that, you want a lip balm that's going to be nourishing and hydrating.
Look for ingredients like avobenzone, petrolatum, and shea butter. These are all great for helping protect from UV rays while nourishing the lips with moisture.
Wear sunscreen at all times until the sun has gone down
Sunscreen is your best friend when you're out on your travels. Despite what you might assume, sunscreen should be worn all year round. Yes, that's right! Even if the sun is behind the clouds or it's a fairly cool day, the sun is still out. Unless you're covered with appropriate clothing, then you'll want to make sure you've lathered on the sunscreen to protect your skin.
Even with clothing, UV rays can still penetrate through layers, so it's important to ensure plenty of sunscreen is applied. Make sure you have a good level of sunscreen available to use both on the face and body. If you're fair and you burn easily, opt for a high SPF factor of 50. For those who like to bronze but still want to protect their skin, SPF factors of 25/30 are worth using.
Be mindful of how often you're applying sunscreen and when it needs reapplying. Neglecting sunscreen is going to cause burns to your skin and more worryingly, may risk skin cancer too.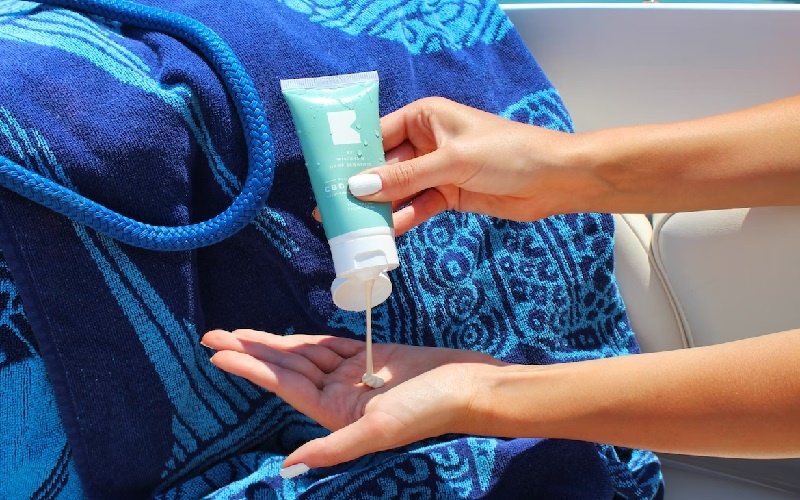 Opt for sunglasses and a summer hat for protection
For your skin, it's important to protect your face in particular. This is because there can be a lot of telling signs of age within your face that will be sped up when exposed to the sun for too long.
For example, if you wear sunglasses when out in the sunshine, you'll protect the skin around your eyes from heavy-set wrinkle lines. Squinting up at the sun is more likely to develop these wrinkles, which is why using sunglasses is an important addition when traveling.
A summer hat is useful for helping protect your head from burns. When it comes to your head, you're not applying any sunscreen on there but there are hairsprays you can get that contain SPF. However, as an alternative, you could always make use of a summer hat. This will help to protect your head from getting burnt and offer additional coverage to your face too.
Try bringing your usual skincare products with you
While traveling might mean you're carrying less, you should try to maintain your skincare routine nonetheless. Bringing your usual skincare products with you will help keep up any current routine you have in place.
Don't have a routine for your skin? That needs to change asap! Make sure you're using any or all products listed below to help with skin health:
Day and night creams
Serums
Face masks/exfoliators
Makeup removal/cleansing foams
Double cleanse to help avoid breakouts from sunscreen
With so much application of sunscreen, it's only natural that your skin may end up breaking out. While you may be blessed with perfect skin, it's still susceptible to a breakout when it comes to applying sunscreen every day and not wiping it off properly.
Double cleansing will help to minimize breakouts because it ensures your skin is clean before you apply any lotions or potions. A double cleanse essentially is cleansing your skin twice. There are plenty of products out there that will do just that.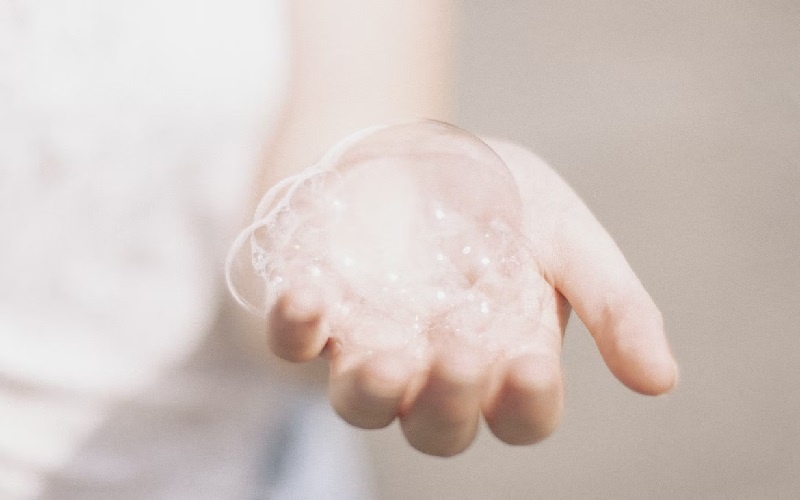 Double cleansing is something that's worth doing in your general day-to-day life too. If you're someone that wears makeup every day or works outdoors, double cleansing is a great way to clean out your pores of any dirt and debris. 
Prepare for acne breakouts
Acne breakouts are expected when traveling. As you make your way through different environments, your skin is going to be subjected to conditions that it might not be used to. That's why it's useful to have some acne treatments on standby, should you need them.
Regardless of whether you're enjoying the tropical sun of the Maldives or heading to baltic conditions in Iceland, there's likely to be a breakout or two that happens. Your skin is subjected to new environments and let's not mention, the airplane cabin so if an acne breakout is going to occur, it'll happen while you're traveling.
Give your skin a break when it's irritated 
Even with regular upkeep of your skin, it can sometimes get irritated. Whether it's from sunburn or overly vigorous body scrub in the hotel spa, make sure you give your skin a break when it's needed.
If it's irritated, aloe vera might be helpful, or perhaps an antibiotic cream. However, for the most part, it's best to leave it to calm down on its own. 
Take good care of your skin when traveling
Regardless of how far you travel or where you travel, make sure you look after your skin. From staying hydrated to ensuring your skincare routine is cemented in your everyday habits, these all help to keep your skin healthy. 
It's something challenging to maintain your skin's health when traveling but these tips should help.