Have you ever found yourself trapped in a whirlwind of work, staring at a screen long after the sun has set, wondering when you last saw the light of day? As people return to post-pandemic work, work-life balance can be a challenge, especially for people who have become accustomed to remote work and the freedom it brings.
As the demands of a corporate career escalate, it's important to step back and ask: Are you truly living, or are you merely waiting for the next work day to come and do it all over again? 
In this helpful guide, we discuss pragmatic strategies you can employ to reclaim the equilibrium between your professional journey and the vibrant tapestry of your personal life. Prioritize with Purpose
When faced with an overwhelming workload, the first thing you can do is break them down into orders of importance and prioritize the major ones. 
This enables you to focus on the most critical and urgent tasks first and avoid getting sidetracked by less important or urgent tasks. Using the Eisenhower Matrix, I often categorize them based on their urgency and importance. This approach helps me focus on high-impact tasks and prevent last-minute rushes, ultimately reducing stress.
The Eisenhower Matrix was developed by the 34th President of the United States, Dwight Eisenhower. Employing this approach aided him in effectively prioritizing and managing high-stakes challenges he encountered throughout his journey — from his role as a US Army general and the Supreme Allied Commander of NATO Forces and later during his presidency.
This simple tool allows you to group activities according to their urgency and importance. The tasks completed right now are considered urgent, while those crucial to achieving your goals are important. The Eisenhower Matrix groups tasks into four quadrants:
Quadrant 1: Important and Urgent
These are the tasks that need to go first. They are both essential and urgent, so they need priority. Examples of quadrant one tasks include:
Deadline-driven projects
Crises
Urgent client requests
Quadrant 2: Important but Not Urgent
These are essential tasks but don't need immediate attention. They can be scheduled for later, but not forgetting them is essential. Examples of quadrant two tasks include:
Planning for long-term projects
Developing new skills
Networking with colleagues
Quadrant 3: Urgent but Not Important
These are urgent tasks, but they're not necessary. You can delegate them to someone else or ignore them. Quadrant 3 tasks consist of the following and any related:
Responding to unnecessary emails.
Attending meetings that are not relevant to your work.
Completing tasks that are not part of your job description.
Quadrant 4: Not Urgent and Not Important
These are the tasks that you can ignore entirely. They are neither urgent nor essential, so they waste your time. Some tasks that fit into this quadrant include Gossiping at work, surfing on Twitter, or watching the latest series on Netflix.
Set Clear Boundaries
Establishing clear boundaries between work and personal life is paramount. Designate specific work hours and refrain from checking emails or answering calls outside these times. 
Communicate your boundaries to colleagues and clients, fostering respect for your time. This goes a long way to help you forge a relatively balanced life amidst all the work. It also tells you when the workday is over and you can let your hair down.
Master the Art of Saying "NO"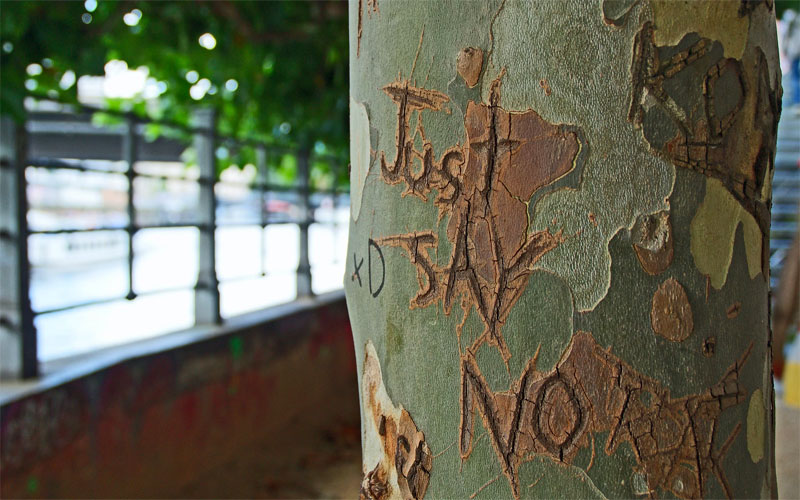 I was once shocked when I attended a conference and learned that the inability to say no is a sign of a mental health condition. The desire to excel, especially if you filed an overly ambitious resume, can lead to over-commitment. Learning to say no graciously when your plate is complete is a valuable skill that one ought to possess. This ability empowers you to manage your workload effectively and ensures you can give your best to the tasks you do take on.
Delegate for Success
Delegation is not a sign of weakness but a strategy for efficiency. Entrust tasks others can handle, freeing your time for more critical responsibilities. Effective delegation cultivates a collaborative environment and prevents work overload.
Embrace Technology Productively
In a digital age, leveraging productivity tools is a game-changer. Project management software, communication platforms, and automation tools streamline tasks, reducing the risk of drowning in a sea of work. Embrace technology that enhances your efficiency without consuming excessive time and saves spare time for your personal life.
Have Frequent Breaks
Spaced breaks throughout the day significantly boost productivity and your physical and mental well-being. Engage in short walks, breathing exercises, or mindfulness moments to recharge your mind and prevent burnout. These micro-breaks enhance focus and creativity.
When I'm stuck in a rut, I also find that going on a break allows me to return to work with a fresh perspective, and occasionally gives me another way to tackle problems.
Practice Mindfulness
Mindfulness is paying attention to the present moment without judgment. It can be a helpful way to reduce stress and improve your overall well-being. 
There are many different ways to practice mindfulness, such as meditation, yoga, or simply taking a few minutes each day to focus on your breath. The American Psychological Association research has overtime shown that mindfulness brings about several benefits, including;
Reduction of stress: Mindfulness can help reduce stress by teaching you to focus on the present moment and let go of worries about the past or future. When you're mindful, you're less likely to have negative thoughts and emotions, which leads to stress.
Improved sleep: Mindfulness can also help improve sleep by teaching you how to relax and let go of thoughts that might keep you awake. When you're mindful, you're more likely to fall asleep more quickly and sleep comfortably throughout the night.
Increased focus and productivity: Mindfulness helps to increase focus and productivity by teaching you how to concentrate on the task and avoid distractions. When you're mindful, you're less likely to be easily sidetracked or overwhelmed by work.
Improved relationships: Mindfulness often helps to improve relationships by teaching you how to listen more effectively and communicate more openly. When you're mindful, you're more likely to be present at the moment and aware of the other person's feelings.
Reduced pain: Mindfulness reduces pain by teaching you how to focus on the present moment and accept the pain without judgment. When you're mindful, you're less likely to dwell on the pain and make it worse.
Nurture Passions, Hobbies, and Physical Health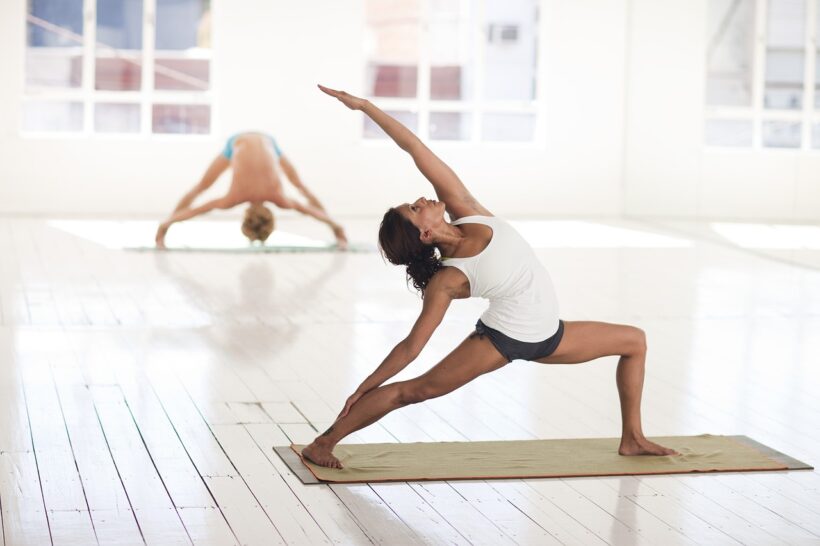 Dedicating time to hobbies and interests outside of work is vital for rejuvenation. Whether painting, playing a musical instrument, or gardening, these activities offer an escape from work-related stress and contribute to your holistic well-being. 
That aside, elevating your well-being through exercise is quite beneficial. Regular physical activity is not just about staying fit; it's a cornerstone of mental and emotional well-being. Incorporate exercise into your lifestyle to boost energy levels, alleviate stress, and enhance your overall quality of life.
Is this the time to join a martial arts class? Yes. Now is an opportune moment to delve into a martial arts class. Martial arts hone your physical prowess and act as a powerful mental cleanse, dissolving the clutter in your mind. This helps you discover a newfound mental fitness, clarity, and resilience, fostering a holistic state of well-being.
Unplug and Recharge
Unplugging and recharging is a crucial practice that you ought to employ in this fast-paced world. Sometimes intentionally step away from technology and work demands during designated periods, and create a space to reconnect with what truly matters. 
Whether it's sharing quality time with loved ones, helping your kids solve the weekend assignments, immersing yourself in passions that bring you joy, or simply basking in tranquility, this deliberate disconnection safeguards against burnout. Beyond that, it nurtures the essence of meaningful relationships, reminding you that life's richness lies when you're truly present.
Find a Mentor
Sometimes, you can't hack it alone; find a mentor to walk the journey with. A mentor or life coach can provide advice and insights into some aspects of your life that you can improve to create a better work-life balance. A good mentor is one who has time for you, is an expert in your field, and is nonjudgmental, regardless of your current position.
Bottom Line
Is it time you stopped starting the week while questioning when the weekend will arrive? With absolutely no personal time? Employ the listed strategies and envision a life where the boundaries between work and personal aspirations are not blurred but beautifully defined.