As I pulled up to my daughter's school yesterday I had to smile at the sight before me. Yesterday was "dollar for no collar" this means that the children are able to pay $1 and they can wear a shirt of their choosing instead of the normal uniform shirt. Yesterday was a special "dollar for no collar" day as the kids were encouraged to wear pink. As I stopped the van so my daughter could get out I told her "Look at all the PINK!" There was neon pink, pale pink, and every other shade of pink.
The same day I went to lunch with a co-worker. We went to one of our favorite restaurants and outside the two larger than life horse statues were decorated in pink hooves, saddles, and garland. It was a gorgeous sight. Why you might ask does the pink make me smile? It reminds me of my grandmother. October is Breast Cancer Awareness month, as I'm sure most of you are aware.
Breast Cancer Awareness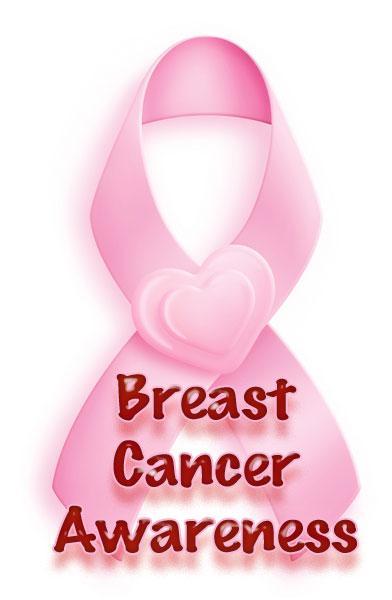 My grandmother was diagnosed with breast cancer several years ago, when I was in high school. At the time, when I was told, I didn't really understand what my grandmother was fighting, not even as a teenager. I mean your family is invincible right? They will always be there, that is what every child thinks. My grandmother lived in Michigan and I lived in Florida. I spent every summer with my dad and visited with my grandmother. Two months out of the year I got to enjoy her stories of her mischievous childhood, make forts in her living room, bake with her, and find my special present she always had for me when I visited.
One summer after she was diagnosed I remember seeing my grandmother with no hair and I was shocked. I had no idea that most of the time she was wearing a wig to hide the effects of the chemotherapy. You would not have no idea by her bubbly attitude that she was in pain and fighting breast cancer. After her treatments my grandmother went into remission and everything went back to normal.
Everything was normal until I received a call in January of 1991. I remember the call, it came from my mother since I was at a friends. She told me that my grandmother had passed away. I don't remember much of the call, but I remember yelling at her that she was lying. My grandmother had gone into the hospital because she thought she had pulled her back picking up one of her grandchildren. It turned out the cancer was back and it spread and there was no longer anything they could do.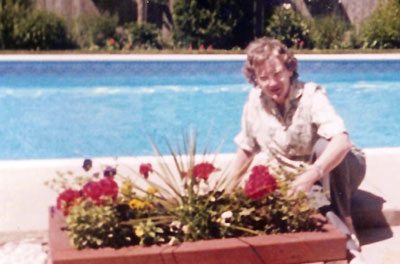 My grandmother was the epitome of the perfect grandmother. She volunteered at a hospital, grew strawberries in her garden, and baked with her grandchildren. She was a beautiful soul taken too soon from this earth as far as I am concerned. I would have loved for my children to meet her. This is why PINK reminds me of my grandmother. It reminds me of how far we have come as a society and working to cure and help those that are stricken with this disease. The best defense against almost anything is a great offense. I believe that many people are saved by preventive measures taken such as self exams and mammograms.
I'm excited to be working with Hanes and the National Breast Cancer Foundation to bring such an important topic to you. This year I turned 40, yes I know you can tell me I don't look 40, I will bask in your compliments. Besides my vision going, and swearing there is no way I am actually 40 doctors recommend that you begin getting yearly mammograms. True to their word when I visited my doctor just a few weeks before the big BIRTHDAY my doctor encouraged me to make an appointment.
Knowing that I had lost a loved one, and seen friends battle breast cancer I knew that I must take the offense for myself and my family. I immediately scheduled an appointment and began the nervous wait until the day. Be sure to check back with me next week to see what happened at my first mammogram appointment.
Have you had a mammogram before? Or know someone that has suffered with Breast Cancer?
This post was part of a campaign on behalf of Hanes and the National Breast Cancer Foundation.