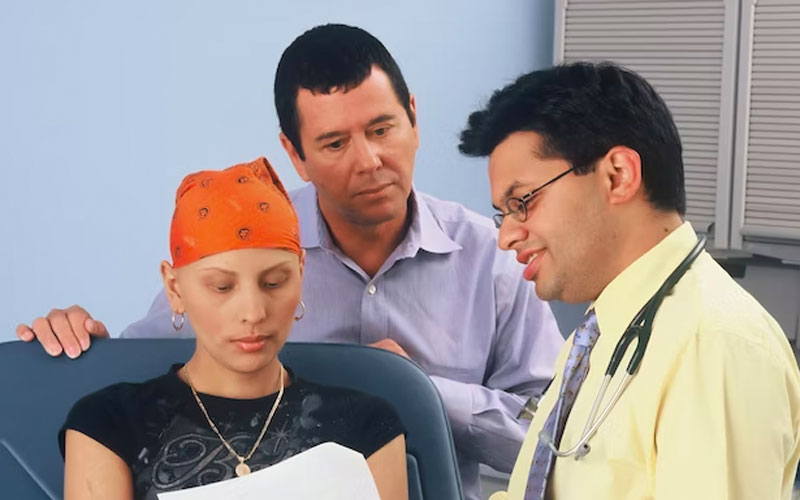 Adequate health insurance is undoubtedly crucial for ensuring your health, overall well-being, and financial stability. Besides covering unexpected medical costs, it also provides peace of mind in times of unforeseen health crises.
Apparently, the benefits extend beyond traditional treatments, as holistic and alternative therapies become more appealing to today's insurance providers.
Let's take a quick look at how alternative medicine and holistic treatments are benefiting the insurance industry in the US.
Federal Coverage for Holistic Medicine and Alternative Treatments
Holistic medicine and alternative treatments have grown in popularity lately. Many people are turning to these methods for relief from various health issues, including chronic pain, stress, and even more severe conditions.
Interestingly, insurance policies are changing to meet this upward trend. From private insurers to federal programs, many now provide cover for holistic and alternative medicine treatments and alternative medicine throughout the US.
Federal programs like Medicare, Medicaid, CHIP, and VHA are well on board most of these to ensure a healthy and productive nation.
Medicare Supplement and Private Insurers
For folks aged 65 years and older, Medicare policy can only do so much in certain situations. This is especially true since old age comes with a plethora of health risks that only tend to increase as one grows older.
Medicare cover is more likely to prioritize primary care and medication for the patient. It could probably sideline some important treatments like chiropractic massage, physiotherapy, and acupuncture depending on the cap, terms, and the health issue being addressed.
This is when supplementary insurance plans like Medigap kick in heroically. If you care to look, it's become fairly easy to find Medigap brokers near you when you need additional coverage no matter where you are in the country. With this option, you can receive help covering costs like:
Copayment
Coinsurance
Deductibles
Excess charges
Why Alternative Medicine Is Growing Popular
One reason behind the rise of alternative medicine is the complexity of various health issues. Sometimes, a single approach can't facilitate complete healing, let alone a successful treatment plan.
Patients often need a combination of treatments on their treatment journeys. For instance, treating arthritis or certain mental illnesses may require physiotherapy and chiropractic alongside medication and conventional treatment approaches. Both have shown success in treating long-term pain conditions, among others.
This ability to provide concrete results has helped garner trust and fueled their integration into mainstream healthcare coverage.
5 Alternative Treatments Covered By Insurance Policies throughout the US
1. Acupuncture
Modern insurance policies often cover acupuncture treatment. Acupuncture has roots in ancient Chinese medicine and is used to stimulate various points on the body using small, thin needles. This approach can help with pain management, digestion issues, and stress reduction.
2. Chiropractic Care
Recognized for its effectiveness in managing musculoskeletal disorders, chiropractic care is widely covered by health insurance across the US. It involves manipulating the spine to improve physical functions and reduce pain. Regular therapy can contribute significantly to improved posture and overall wellness.
3. Physiotherapy
Physiotherapy is another widely accepted alternative treatment that most insurance plans cover comprehensively. It involves exercise routines and maneuvers designed to bring back normal functionality after injury or illness. Not only does it facilitate recovery, but it also helps in preventing future injuries.
4. Naturopathy
Though still nascent, insurance providers are increasingly covering naturopathy treatments due to their individual-focused approach toward wellness. Naturopathic doctors use a range of approaches including lifestyle modifications, dietary changes, and herbal medicines to address different health issues effectively.
5. Massage Therapy
While some may view massage as a luxury rather than medical treatment, it's imperative to acknowledge its therapeutic benefits. Many insurance policies categorize massage therapy under allowable wellness procedures for conditions like chronic pain or stress and muscle tension.
So, don't hesitate to check with your coverage limitations as some plans may only cover a fixed amount or a particular number of visits per year.

In conclusion, the rise of alternative medicine signifies a shift towards diverse and holistic healthcare. From acupuncture to massage therapy, a wide array of treatments are now recognized and covered by insurance policies across the United States. This development not only validates these methods but also empowers people to choose treatments that best suit their unique health requirements.