Nature is a fascinating system of interconnected relationships, where every organism plays a crucial role in maintaining the balance of vast ecosystems. Understanding the flow of energy within these systems is essential for grasping the complexity and diversity of life on Earth. The transfer of energy from one organism to another forms the basis of the food chain, which is an integral aspect of energy flow in nature. From simple microorganisms to towering trees, every creature in the natural world relies on the energy obtained from other organisms to survive and thrive.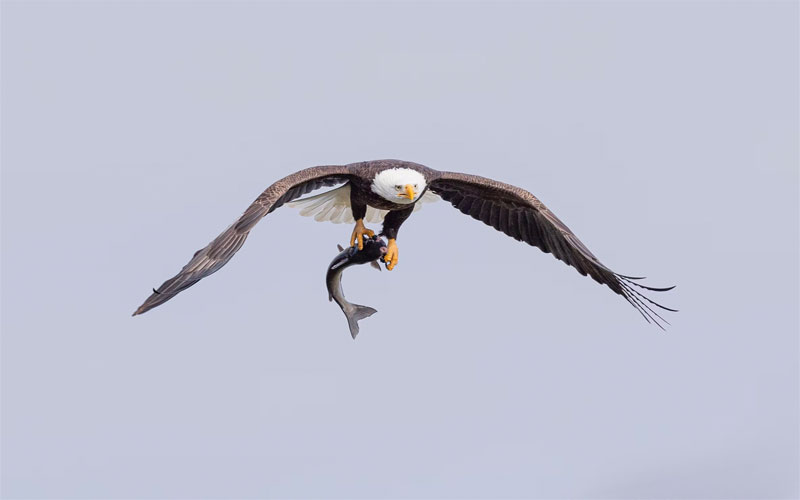 Exploring the food chain energy flow in nature is crucial for conservation efforts, as understanding these relationships can help identify key species that are critical to the functioning of ecosystems. Moreover, learning about the intricate web of relationships between organisms can provide invaluable insights into the complex workings of the natural world. This article is dedicated to understanding the chain and the transfer of energy from one organism to another.
Definition of a Food Chain
A food chain is a sequence of organisms in which each organism feeds on the previous one and becomes the source of nutrition for the next level. The primary producers, such as plants, form the base of the food chain. These plants synthesize their own food through photosynthesis, which they use to power their growth and reproduction. Herbivores, animals that eat plants, consume the primary producers and form the second level of the food chain. Next, the carnivorous animals that eat the herbivores are in the third level of the chain. Finally, apex predators, the top predators who have no natural enemies, sit at the highest level of the chain.
Understanding the Role of Producers
Producers, also known as autotrophs, are the foundation of the food chain as they produce their own food from light energy through the process of photosynthesis. They convert carbon dioxide from the air and water from the soil into glucose, which is used as their primary source of energy. Producers include green plants, algae, and certain bacteria, and form the base of the food chain. Without producers, the food chain would not exist, and the entire ecosystem would collapse. Therefore, it is important to understand the crucial role of producers in the food chain and ensure the preservation and protection of autotrophs' habitats.
The Role of Decomposers in a Food Chain
Decomposers are organisms that break down organic matter, such as dead plants and animals, into simpler compounds, which then become nutrients for other organisms to use. Examples of decomposers include bacteria, fungi, and certain species of insects. Without the action of decomposers in a food chain, dead organic matter would accumulate, leading to a decrease in soil fertility and making it difficult for plants to grow. Also, the organic matter may release harmful chemicals into the environment during rotting or become a breeding ground for disease-causing organisms.
How Energy Flows Through a Food Chain
When we talk about food chains, we are talking about the interconnected nature of various organisms within an ecosystem. Energy is constantly flowing through this system, allowing for the survival and growth of all living things. But how does this energy flow work? One important concept is the transfer of energy from one organism to another through consumption. The food chain begins with producer organisms, like plants, which use the energy of the sun to create their own food. Then, herbivores consume these plants for energy, and are subsequently consumed by carnivores in the system. At each level of the food chain, energy is lost as heat or used for the essential functions of each organism, meaning that there is less energy available to higher-level organisms. Through this process, energy moves from one organism to another, ultimately ensuring the balance and sustainability of the ecosystem.
The Impact of Human Activity on Food Chain Ecology
Human activity, such as deforestation, pollution, and overfishing, can have damaging effects on food chains and ecosystems. Deforestation, for example, can lead to habitat loss and the extinction of species, disrupting the balance of the food chain. Polluted waters can harm aquatic life and alter the composition of the food chain, while overfishing can cause animals to become scarce, leading to an imbalance in the food chain. It's important to recognize the impact of our actions on the environment and take steps to protect and preserve the delicate balance of nature's energy flow.
Investigating the Transfer of Energy Through Food Webs
Energy transfer through food webs is an essential process in nature, as it determines the survival and growth of various organisms. All living things require energy to live, grow, and reproduce, and that energy ultimately comes from the sun. Through photosynthesis, plants convert solar energy into chemical energy, which is then passed on to herbivores, who in turn are eaten by carnivores. This transfer of energy ultimately maintains a balanced ecosystem. In this investigation, we will be exploring the different tropic levels in a food web and how energy is transferred between them. We will also be analyzing the efficiency of energy transfer, as not all energy is passed on from one tropic level to another.
How to Teach Children in a Fun Way
Teaching children about food chains is an important part of their education in understanding the natural world. Children can learn that everything in our environment is interconnected and that living things are interdependent in both positive and negative ways. Here are eight fun ways to help children learn:
Create a food chain mobile to display in the classroom or at home.
Go on a nature hike and observe different animals, plants, and insects.
Play a game of "food chain tag" where children act out different parts of the food chain.
Watch educational videos of food chains for children.
Conduct a science experiment to show how energy flows through a food chain.
Use the popular image collection on Freepik to find free images for your project, aiding in the visual understanding of food chains
Read children's books about food chains and their importance.
Visit a local farm or zoo to observe real-life animals, their diet, and their role in the food chain.
By engaging in these fun and interactive activities, children will not only learn about food chains but also gain a greater appreciation for the natural world around them. They will discover the importance of each living thing in the ecosystem and understand how energy flows through different levels. These activities
In conclusion, understanding the concept of energy flow in nature is essential for comprehending how organisms interact with each other in an ecosystem. The food chain is a fundamental concept in biology that highlights this energy flow pattern. It is fascinating to explore how energy is transferred and transformed from one level to another through different feeding relationships in the chain. Enhancing our knowledge about food chains and energy flow can help us appreciate the intricate web of life that surrounds us and emphasize the significance of conserving our planet's biodiversity.