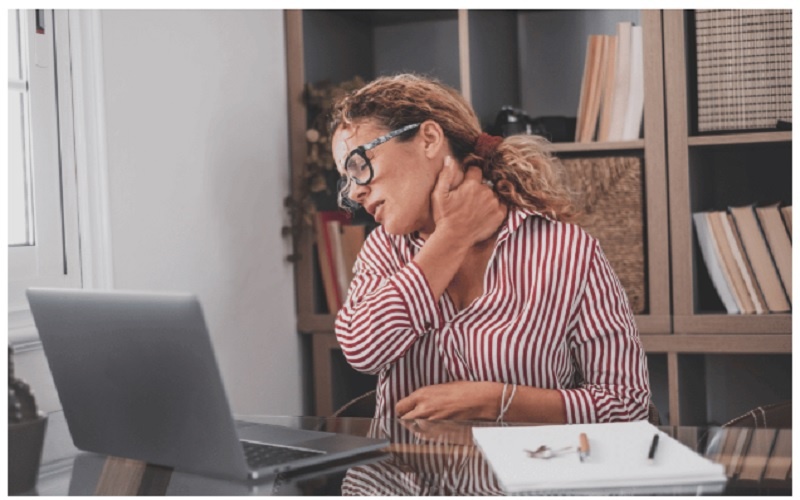 Don't neglect getting a life insurance policy due to a chronic illness like fibromyalgia. Constantly searching for ways to feel better about just day to day anxiety and planning for the future, I have often wondered about if having conditions like fibromyalgia would affect my ability to get life insurance. As a mother, I understand that having a protective financial shield for my kids is essential for their future.
Because of this, I've decided to do a little research about how having fibromyalgia affects the ability to get life insurance and find out how to get the best deal on coverage. If you are also experiencing symptoms of a chronic illness, you may just find some worthwhile tidbits before you apply for a life insurance policy.
Can I Get Life Insurance if I Have Fibromyalgia?
The short answer is yes! You can—and should—get life insurance if you have fibromyalgia
Protect the little ones with a life insurance policy.
Too often, people who have chronic illnesses like fibromyalgia assume that they can't get life insurance or that they won't be able to get a good rate. For the vast majority of people with chronic illnesses, this is not true. No matter how severe your fibromyalgia symptoms are, there are always avenues to get the coverage you need for your family.
What is the Best Way to Get Life Insurance With Fibromyalgia?
There are a few different ways to get life insurance that you should know about—let's take a look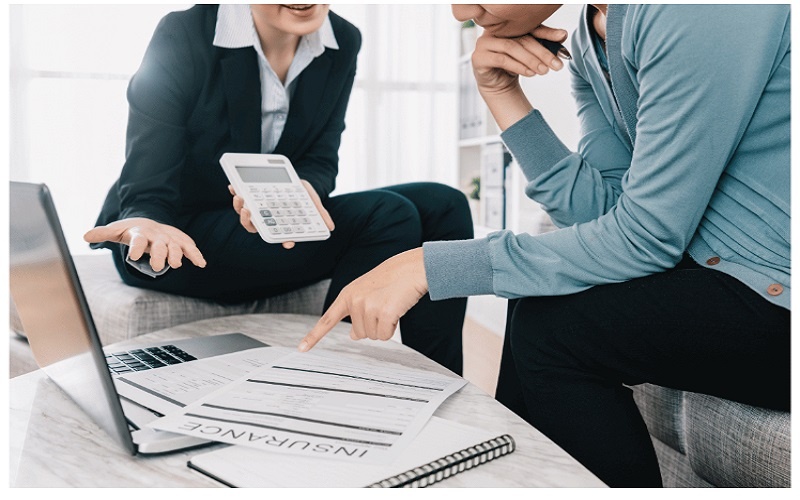 Explore all of your options before settling on the right life insurance policy for you.
Before you begin searching for the right policy, you need to determine how much coverage you need. Many insurance providers recommend budgeting for around 10 times your yearly income. That way in the event of your passing, your family members will be financially protected for years to come.
Then, you need to begin researching different policy options that may work for you.. A lot of people who have chronic illnesses opt to hire an insurance agent to help them narrow down the options for life insurance policies. For example, you can ask your life insurance agent to find providers that do not have across-the-board price increases for people with fibromyalgia.
There is also the option to qualify for no medical exam life insurance. This type of no medical exam life insurance is beneficial for people who do not have the time or the willingness to undergo the standard medical exam required for underwriting. For people like me who have mild fibromyalgia and other illnesses, this is a good option to get coverage quickly and without having to go through the exam process. The provider will still ask for your medical records, so they'll be aware of your fibromyalgia even without the exam. Since fibromyalgia does not directly affect life expectancy, you can still get a good rate on a life insurance policy without taking a medical exam.
Lastly, I am going to talk about the type of insurance you want to look for. To prioritize affordability, I want to talk about term life insurance. Term life insurance is an affordable alternative to whole life insurance. Term life insurance expires after the designated term, which is why the monthly premiums are much cheaper. The goal of term life insurance is to save money during the term so that by the time it expires the payout is no longer needed. If you are looking for a bargain—like I am—then term life insurance is the way to go.
How Does the Fibromyalgia Severity Affect Life Insurance Rates?
Fibromyalgia is considered among a number of different health factors during the underwriting process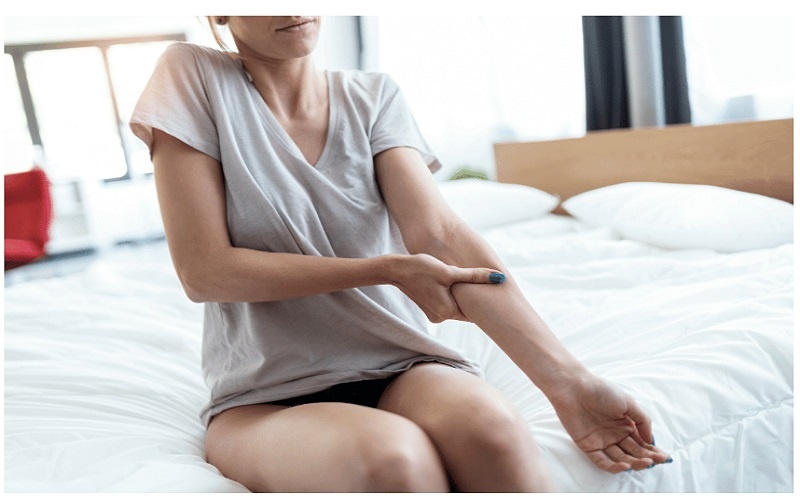 Your policy approval will be determined by the severity of your symptoms.
When you submit all of your application information to the insurance company, the underwriting process begins. During the underwriting process, the insurance company determines whether or not to offer you coverage, the amount of coverage they will offer, and the cost of your monthly premiums. Whether you take the medical exam or not, your history of fibromyalgia will be noted and affect the underwriting process. The good news is that if you do not have any other major health issues, you will have a great chance of getting approved at a reasonable rate. If you do have other health factors, you should still apply to get insurance—you may just have to do a bit more searching like I did.
The results of your application will also depend on the severity of your fibromyalgia symptoms. Let's take a look at how mild, moderate, and severe symptoms will affect your life insurance application:
Mild symptoms of fibromyalgia that do not affect your ability to work and stay healthy. If you have mild symptoms, it will be relatively easy to get approved at an affordable rate for life insurance.
Moderate fibromyalgia requires regular visits to the doctor's office with regular maintenance from medication or other forms of treatment. Though the moderate symptoms affect your everyday life, you are still able to accomplish the majority of tasks on your own. Insurance companies will deal with moderate fibromyalgia based on your history—meaning that everyone may be evaluated differently during the underwriting process. For moderate symptoms, I recommend looking for a provider that is more lenient with chronic illnesses like fibromyalgia.
Severe fibromyalgia makes getting life insurance complicated. If your symptoms prevent you from working and you are in need of assistance throughout your day, then it will be more difficult to find affordable insurance. There are even some companies that will deny you outright if you have severe symptoms. In this case, you may want to hire an agent or start exploring guaranteed life insurance policies. Though guaranteed life insurance won't provide as much coverage as a term life insurance policy, it is still better to have some coverage for your family than none at all.
Those are good indicators of how the application process works, there are also more specific factors that affect your ability to get approved. Let's get into it!
What Else Do Insurance Companies Look for In Fibromyalgia Patients?
There are a subset of factors associated with fibromyalgia that insurers look for—be sure to know them before submitting your application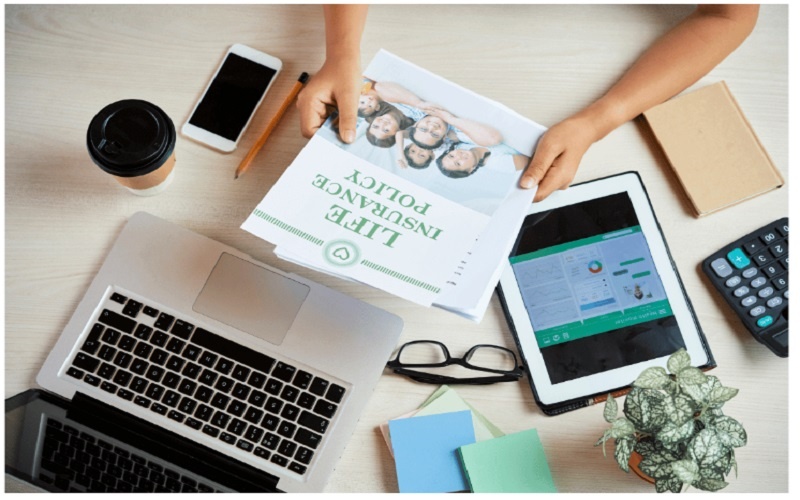 Your insurer will require a lot of information about your condition.
The last part of the process I want to discuss today is the way that insurance companies deal with fibromyalgia diagnosis. While I already went over how the severity of your symptoms affects your ability to get coverage, there are a few more specifics that you should know. For example, your insurer will require the following information about your condition:
The severity of your symptoms
Any medication you are taking
Physical limitations
When you were diagnosed
Nicotine use
Any medical conditions
Ability to perform activities of daily living (ADLs)
Using these specifics, the insurance companies will begin the underwriting process.
Whew! That was a lot of information. Initially, the amount of info here could seem overwhelming, but trust me—the more you know the better! Keeping up with a chronic illness and the challenges that come with it is an everyday necessity. Over the years I've learned to work with my fibromyalgia and manage the symptoms so I can live my daily life, update my blog, and raise my children. Though not every day is a good day, I feel good knowing that I am taking the right steps to feel my best. Do you have any tips for getting life insurance with fibromyalgia? Feel free to share below!