Many people rarely notice that open enrollment is approaching, or even already over and done with. They keep the same benefits year after year and assume that they are doing what is best. I learned many years ago just how important insurance was when my stepfather had to rely on it when he was battling cancer. It would have been great if at the time he had the benefits that Aflac can provide. I found out hrough experience how important knowing the benefits entitled to you.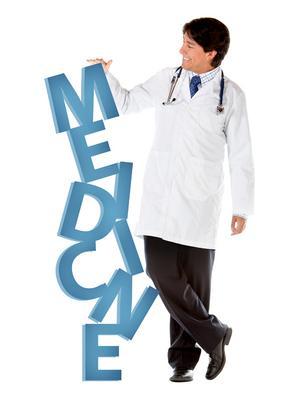 Thankfully each year when open enrollment comes around my employer holds a meeting to go over the benefits whether there are changes or not. This is great for new employees and a refresher for older employees. Over the years my employer has made changes to medical insurance, dental insurance, and additional insurance like life or Aflac. I never miss the meeting because I know that knowledge is power.
The first year I started working at this company (almost 10 years ago) I signed up for the dental HMO but little did I know its limitations. At the time the carrier we were using had little dentist to chose from. Then I found a few years later that when my child turned 7 he was no longer able to see a pediatric dentist. Since he needed to have cleanings and some work done I was forced to take him to an adult dentist but the problem is many adult dentist do not work well with kids if they are skirmish. Had I researched this before hand I may have chosen the PPO over the HMO.
There have also been many times that knowing my benefits like the back of my hand has saved me money. For example our current plan covers x-rays at full price with no co-pay. However anytime we use the service and get an x-ray (which has happened often with two boys) they put the charge to my deductible and I'm sent a bill. Each time I have to call and get the insurance company to send through the bill again so it can be approved correctly.
Research Benefits Before Open Enrollment
Not knowing your benefits or simply keeping what you have without researching new options could be costly or ineffective. Do not count on your employer or someone else to tell you what your benefits are. Take the time to research, read, and learn what your benefits can do for you. Then make sure you keep this research handy so you can access it when you may need it. I know you may not be thinking how much is this going to cost me when you have to rush your children to the doctor. However afterwards you will want to make sure you are billed correctly.

Common Enrollment Mistakes:
Those who don't set aside time to research their insurance options may make hasty benefits decisions and end up wasting money.

The 2014 Aflac Open Enrollment Survey found that the majority (90 percent) of workers are "auto-enrolling" or keeping the same benefits year after year.
And, four in 10 (42 percent) workers waste up to $750 each year on mistakes with their insurance benefits.

Also, the 2014 Aflac Open Enrollment Survey revealed many workers don't take the time to understand their benefits choices:

Most workers (73 percent) only sometimes, rarely or never understand everything that is covered by their policy.
More than six out of 10 workers (64 percent) sometimes, rarely or never understand changes in their coverage when making annual enrollment decisions.
64 percent disagree or only somewhat agree that they are more prepared for open enrollment this year compared to last year.
With a little research you may find that while your current policy is a cost effective option for you now with many trips to the doctors for sick children. When the children are grown you may have outgrown that policy and another one may be more suitable.
The 2014 Aflac Open Enrollment Survey found that 41 percent of employees spent 15 minutes or less researching their benefit options during the 2013 open enrollment season; and nearly a quarter (24 percent) spent five minutes or less. In contrast, American workers typically spend more time:
Researching for new car purchases — 10 hours.
Planning family vacations — five hours.
Shopping for new computers — four hours.
Deciding what television to buy — two hours.
The 2014 Aflac WorkForces Report shows the impact health care reform is having in the workplace, the growing importance of voluntary benefits to workers, as well as the correlation between good benefits and business success. I encourage you to check it out and stay informed, learn, and research before your next open enrollment
I was selected for this opportunity as a member of Clever Girls Collective and the content and opinions expressed here are all my own.