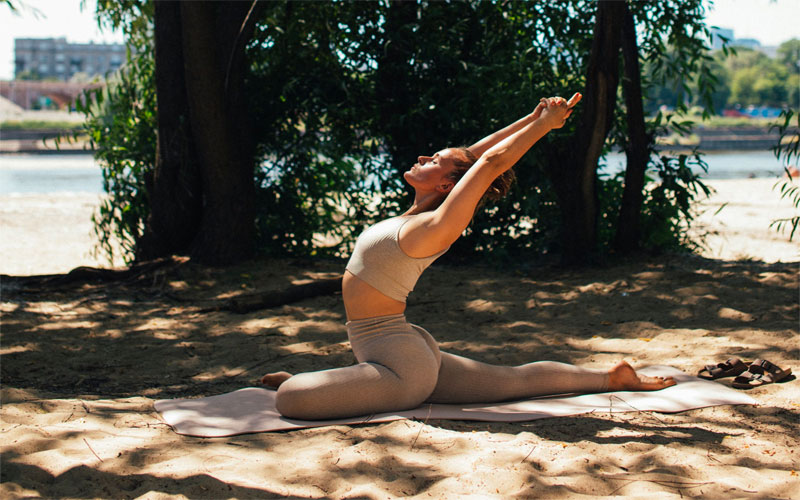 Do you want to live a longer life? Who doesn't? So many simple steps can easily be taken daily that can add years to your lifespan. Whether changing your diet, incorporating regular exercise, or following a few healthy habits, these practical tips will help you make the most of your time on Earth. Let's look at useful strategies and lifestyle changes that may help you find the secret to living long and strong.
Maintain a Healthy Diet
Eating a nutritious, balanced diet is essential. Focus on eating foods high in fiber and low in saturated fat, such as veggies, fruits, whole grains, and proteins. Keep processed foods to a minimum and limit your salt intake.
Additionally, aim for a good balance of essential vitamins and minerals. It can be done by consuming foods like fatty fish, which is high in Omega-3 fatty acids, and green leafy vegetables packed with nutrients. Also, drink lots of water, which can help flush out toxins and keep your body hydrated.
Get Regular Check-ups
Regular check-ups are important for monitoring underlying health issues and catching potential problems early. These check-ups may include blood tests, vision tests, and physical examinations. Your doctor may also recommend additional screenings, such as mammograms or colonoscopies, based on your age and health history. If you are having trouble securing an appointment due to the shortage of doctors in the country or want more personalized care, then you can see a nurse practitioner who has completed an online FNP master's program or equivalent, as they will not only prescribe your tests but also guide you better on how to exercise and take care of your body to live a healthier life.
Regardless of who you consult, just be sure to keep up with your appointments and ask any questions you may have about your health. Early detection of potential problems is essential for promoting good health and increasing your chances of living a long life.
Exercise Regularly
Regular exercise is an effective way to prevent chronic diseases and maintain overall health. Make it a point to get at least 30 minutes of physical activity daily. It can be anything from walking or running to dancing or swimming. Additionally, try to incorporate strength training into your routine at least two to three times a week.
Manage Stress Levels
Stress can profoundly affect your body and even cause serious physical issues. Make sure to manage your stress levels by taking time each day, whether listening to your favorite music, reading a book, or taking a hot bath. Additionally, try practicing mindfulness and meditation techniques proven to help reduce stress.
Incorporating activities such as yoga or painting into your daily routine can help to reduce cortisol levels and bring about a profound sense of serenity. Not only are these activities relaxing, but they will ultimately lead you down the path toward greater emotional balance and well-being.
Limit Alcohol Consumption
Limiting alcohol consumption is an essential step in promoting overall health and wellness. Excessive alcohol consumption can have various negative health effects, including an increased risk of liver disease, certain cancers, and accidents or injuries. While moderate alcohol consumption may have some health benefits, such as lessening the risk of heart disease, it's essential to stay within recommended limits.
It's also important to consider individual factors such as age, weight, and any underlying health conditions when determining safe levels of alcohol consumption. By limiting alcohol intake and practicing responsible drinking habits, you can help reduce your risk of alcohol-related health problems and promote a healthier lifestyle.
Get Enough Sleep
Getting enough quality sleep is key to maintaining good health. Aim for eight to nine hours of restful sleep every night. It will help to reduce stress levels and improve your concentration during the day. Creating a calming environment in your bedroom, such as turning off electronics, reading a book before bed, or drinking herbal tea, can help to promote sleep.
However, if you have difficulty sleeping, speak with your doctor, as this could indicate an underlying health issue. Also, be wary of daytime napping, disrupting your body's sleep cycle.
Don't Smoke
Smoking is the major cause of preventable death, and it has been linked to stroke, heart disease, chronic obstructive pulmonary disease (COPD), and several types of cancer. Quitting smoking has many health benefits, including reducing your risk of developing the aforementioned diseases.
If you are a smoker, speak with your doctor about the resources available to help you quit. In addition to quitting, avoiding secondhand smoke is essential for promoting good health.
However, it is essential to remember that it takes time for your body to recover after quitting, so be patient and stay motivated.
Build a Strong Social Network
Social connections are important for promoting overall mental and physical well-being. Reach out to family and friends you trust, or consider joining a support group if you want a larger community of people with similar experiences.
Building strong relationships and connecting with people who share your interests can help to reduce stress levels, reduce anxiety and depression, and improve overall health. Additionally, a strong social network can help support you during difficult times.
However, it is necessary to remember that quality relationships are more important than quantity, so be sure to cultivate meaningful connections with those around you.
Get Enough Vitamin D and Calcium
Adequate vitamin D and calcium levels are important for bone health and overall well-being. Vitamin D is essential for absorbing minerals, calcium, and phosphorus necessary for strong bones. A lack of vitamin D can lead to soft or weak bones or osteoporosis.
To get enough vitamin D, try spending 15-20 minutes in the sun a few times every week. Eating foods rich in vitamin D, such as salmon and egg yolks, is also beneficial. Additionally, taking a vitamin D supplement may be necessary if you cannot get enough from your diet.
Calcium is also important for bone health and can be found in dairy products, seafood, and leafy greens. Taking a calcium supplement may also be beneficial if you are unable to get enough from your diet.
Conclusion
So, there you have a few tips to help you live a longer life. Of course, genetics play a role in lifespan, but lifestyle choices are also important. Eating healthy foods, exercising regularly, and getting adequate sleep can help you enjoy a higher quality of life and extend your lifespan. Remember, it's never too late to start making positive changes in your life. Good luck!