A couple of weekends ago my mother came over to help me start decorating my bathroom. I have a beautiful bathroom but I have no decorating sense. She brought over quite a few things and we spent a few hours shopping for a few more. I don't have any photos yet because we still need to do a little more. Curtains to hang, new shower curtains and bath mats, and I'm on the lookout for the perfect picture frame for a new shelf.
While I'm excited about the outcome I realize that renting in Hialeah apartments is a drawback when it comes to decorating. Your ability to paint is limited.. I mean if you get the ok you can paint but you usually agree to paint it back when you are done. Who wants to paint the old house when they are moving? If you find a beautiful stainless silver fridge or see some useful cookers (isn't that funny, cookers is another word for ovens) you don't purchase them because it is not your home. However, despite the drawback, I am realizing that decorating your home makes you just plain feel good!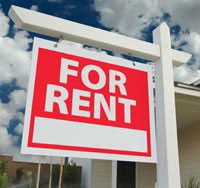 My tips for decorating while you are renting
1. If you plan on staying for a while painting a splash wall may be the way to go if your landlord agrees.
2. Use curtains and bring in color (most rentals are all white). This is easy to put up and takedown
3. Consider the vinyl lettering that can easily be removed (or they say it can) when you leave.
4. Add shelves to hold beautiful knick-knacks
5. Use drop rugs to add character and color to a room
Do you consider your home..homey? Do you decorate well? Do you have any tips for renters?