Getting the Perfect Soaking Bathtub for Your Home
Gone are the days when you find bathtubs only in exotic hotels or resorts, bathtubs these days have become a necessity in most homes and everyone wants to comeback home from work and cool off in the bathtub till they are satisfied. If you look at it from another perspective it is almost as if people want the tubs for relaxation purposes. In picking the right bathtubs for your home space a lot of things are put into consideration especially if you are a couple or funds are on the average.
These things includes: size of the bathtub, bathroom size and position of the tub, its design, the type of bathtub you want to have in your home, this could be a soaking bathtub, a built-in tub, or a freestanding bathtub, materials in which the bathtub is made. When you put all these in consideration then you will get a clear idea of what you need and it will be easy to pick.
To start you need to look at the space created for a bathtub in your house to know the dimension of what you are looking for. If there is no space created specially then you should look at the overall size of the bathroom to know if you have enough space to bring in any size of bathtub you like, or if there is enough space for a freestanding soaker bathtub, depending on your choice of bathtub and circulation space. While thinking of the space and position of the bathtub make sure you have decided what category of bathtub you would need, it could be a stand alone tub or a freestanding bathtub or the in-built type so that you could equally organize the other bathroom fittings.
The bathtubs are of different sizes and can fit in almost any space you have when it is well planned. The basic sizes of a bathtub especially of you need deep soaker bathtubs would fall within 1500 x 750 x 350mm or 1500 x 800 x 500mm, (length x width x depth) respectively. Also the depth of the bathtub enhances the soaking process. The dimension can still vary if you want something bigger or smaller or deeper, it all comes down to a custom made bathtub.
The shape of the bathtub would also be a deciding factor because you will definitely want something that is comfortable for you when you enter into it or something that can fit two people if you are a couple. So going all out to get the perfectly shaped bathtub will be good for you and your bathroom.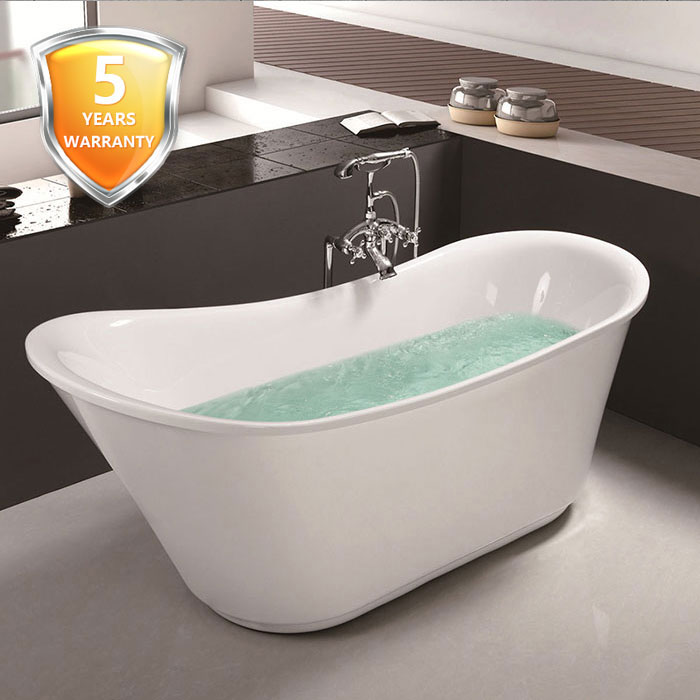 Now to choose a bathtub from the lot which you find in the market after you have known the space you have for it and the minimum size of a bathtub, you will need to know the difference between the different bathtubs available. Basically these bathtubs are grouped into (4) four categories;
Built-in Tub: the built-in bathtubs are quite popular among users, it is designed in a way that two or three of its corners are enclosed with a wall or the bathtub is put in the ground and you will have to walk down into it to take a bath. These two types of built-in bathtubs are known as Alcove and Deep-in bathtubs.
The Soaking Bathtub: these are principally used for soaking as the name implies, due to this fact is most times built deeper than the normal bathtubs like the freestanding bathtub or the drop in bathtub and this give you the space you need to really soak up to your chin level. Also because this particular type of bathtub is mainly designed for soaking, some of the fittings found in other bathtubs like the jet and the shower attachment are absent. The soaking bathtubs have two popular styles of design, the Roman style which is floor mounted and allows you to almost lie down completely and the Greek style which makes you attain a sitting position while getting soaked.
Freestanding Bathtubs: just like the name it is free standing, it is not attached to any wall, it is not dug into the ground or mounted on the floors. It could be called a moveable bathtub in some sense. The two major types of freestanding soaking tub you would easily find are the claw foot and the pedestal bathtubs.
Special Bathtubs: these are basically bathtubs that are not found around easily, they include the walk-in bathtub and the massage bathtub. These are mainly created for people who have come of age.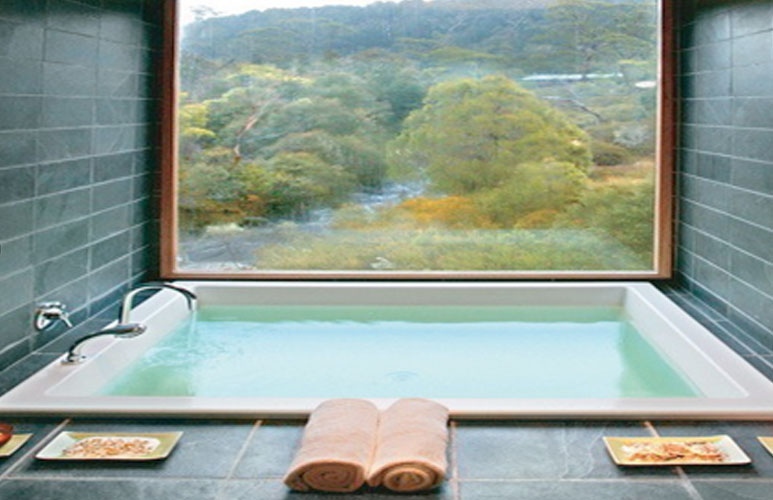 Understanding the materials in which these bathtubs are made would also be handy information when deciding the type of bathtub you want and if you want the stand alone soaking bathtubs you should seriously look into this.
Cast Iron Bathtub: this bathtub is made of cast iron and the inside of it is normally coated with porcelain. This type of tub is quite heavy and it would last for a very long time, but it is very expensive.
Solid Acrylic: this material is very solid, it is better than the popular fiberglass which is quite durable itself, the bathtubs designed with solid acrylic are mainly whirlpool bathtubs and this is because the acrylic is a flexible material.
Fiberglass Bathtub: this is a bathtub made with fiberglass, it is quite light weight and not expensive compared to the previous two. It is durable but can get scratched easily.
So in conclusion, the right bathtub for you may not be the right one for next person, so take your time to choose what fits you best.