It's been five weeks since I began my journey with Personal Trainer Food and I'm happy to say I'm still going strong! I feel like for the first time in three years I have been able to finally stick to a plan for longer than three days. I haven't been this excited about my body and health in a LONG time! I am envisioning myself at my final weight goal and I can now say that I know it will happen. It isn't a dream it is my reality!
As with any change to our eating habits where we eliminate some of our favorite foods it does come with struggles. When I stop to buy my family a Friday night meal the smells linger in the car and oh they smell so sweet. However despite the wish that I could eat what they are eating at times, not once do I feel pulled to do so. No longer do I have a physical craving for high carb or sugary food, it is easy for me to say that I would love to eat this or that but also easy for me to pass it up and eat my Personal Trainer Food!
So with this week's update I thought I talk about the different plans on the program so you have a good idea of what is offered and what might work best for you. Also at the time of this post Personal Trainer Food is offering some great promotions to get you started.
Personal Trainer Food Promo Code

Extreme fat burn and accelerated weight loss. Includes daily email support, weekly weight loss calls, 1-on-1 weight loss coaching, water bottle, tape measure, and lunch kit.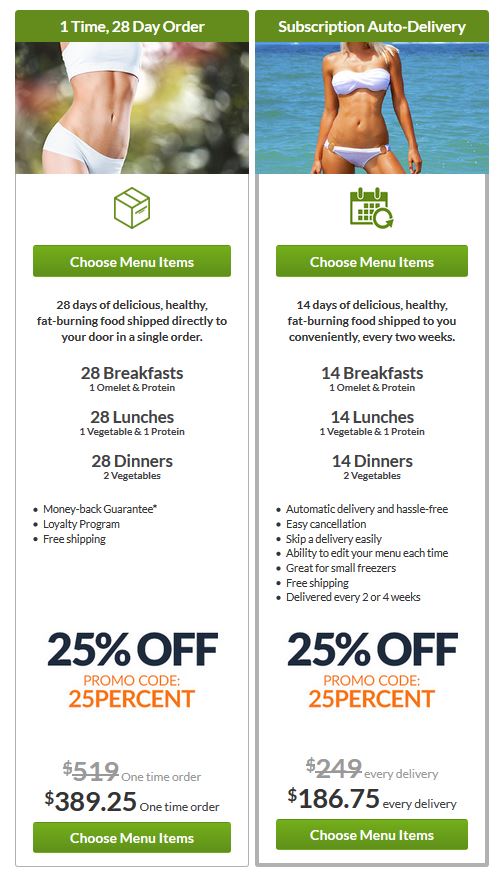 2 Meals a Day
14 or 28 days of healthy, great tasting lunches and dinners. Includes email support and weight loss coaching. This is a great plan if you already have breakfast under control. If you have the time to cook your own high protein low/no carb breakfast and just need lunches and dinners you can save a little and get just what you need with the 2 Meals a Day plan.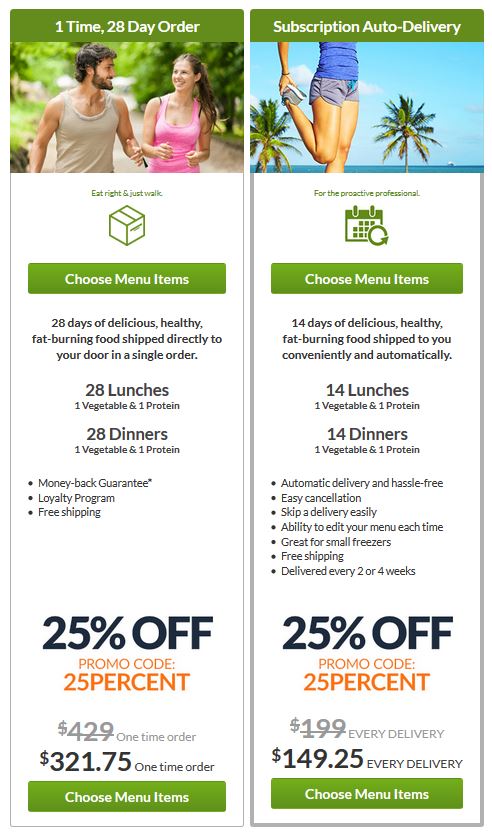 3 Meals a Day
14 or 28 days of great tasting traditional breakfasts, lunches and dinners. Includes email support and weight loss coaching. This is the plan I'm on and works great for me because I don't have time on the week days to make my breakfast before I head off to work.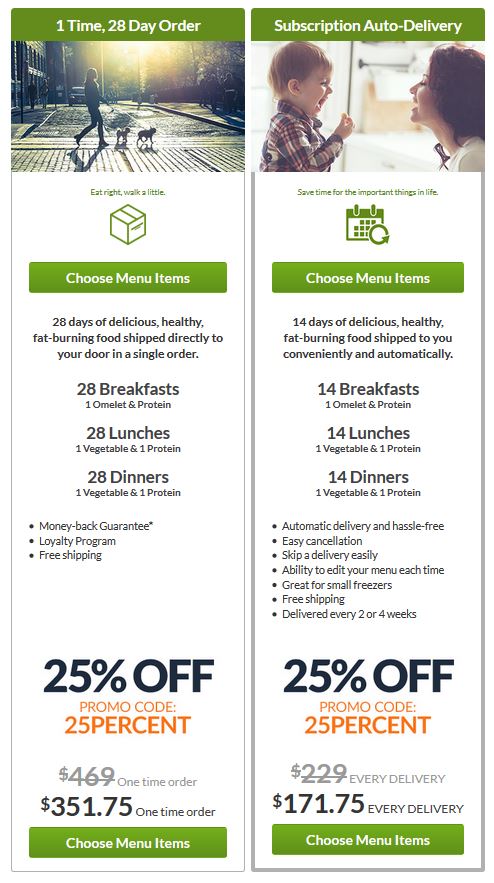 You Choose
Choose 140 items from our huge menu of great tasting food in any combination you like. Includes email support and weight loss coaching. This is really great if you want to spend your money on only parts of the overall food program. For example I could see purchasing my own fresh vegetables but wanting to purchase my protein and breakfast to have ready and on hand.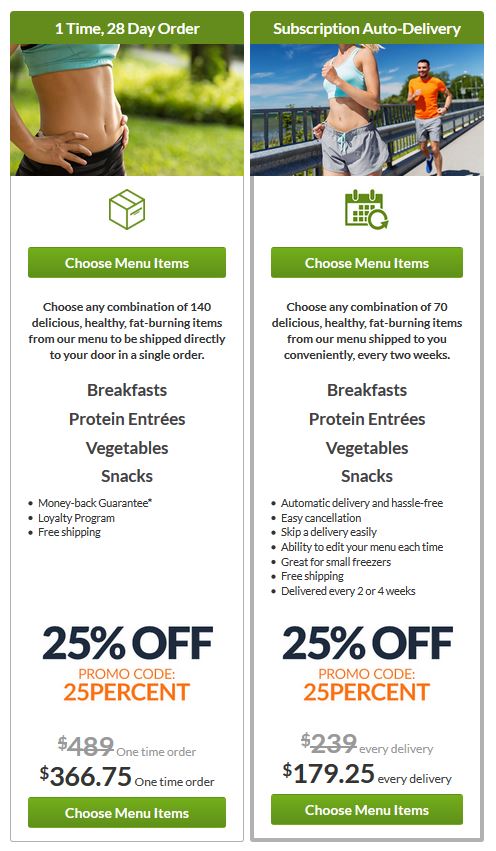 As you can see with the different plans offered there is something for everyone's needs and budget. Not to mention the price of a monthly plan is probably cheaper than buying a month's worth of groceries. The time you save is also a bonus. I'm very excited about my progress so far and am continuing on with Personal Trainer Food as it is really working for  me. So let's check up my 5 week update!
Week 1: Lost 5 lbs
Week 2: Lost 2.4 lbs
Week 3: Lost 4 lbs
Week 4: Lost 1.4 lbs
Week 5: Lost 3 lbs
Total 5 Week weight loss: 15.8 lbs
I will be posting again next week as I want to give a 6 week update and possibly share a photo. I will be continuing to post about my journey including some tips I have compiled and let you know what my favorite foods are on the program in the coming months. I hope you will follow my journey and maybe it will inspire you to join. With the amazing Personal Trainer promo codes available now is the best time to join! See you next week!