While many people obsess about designing the interior of their homes, few fret about sprucing up their patio. Yet, time spent decorating and designing a patio pays off in spades. An outdoor space serves as a "bonus room" and offers a prime spot for entertaining and unwinding.
Here are some inspired ideas for designing a chic but comfortable patio space just in time for the lazy days of summer:
Exotic Spice
No need to journey to faraway lands for a relaxing retreat, find international flair and exotic Eastern vibes in your own backyard. Decorate a passport-free patio with a wicker oval table and flower cushion chairs for a backyard that feels ultra-luxurious.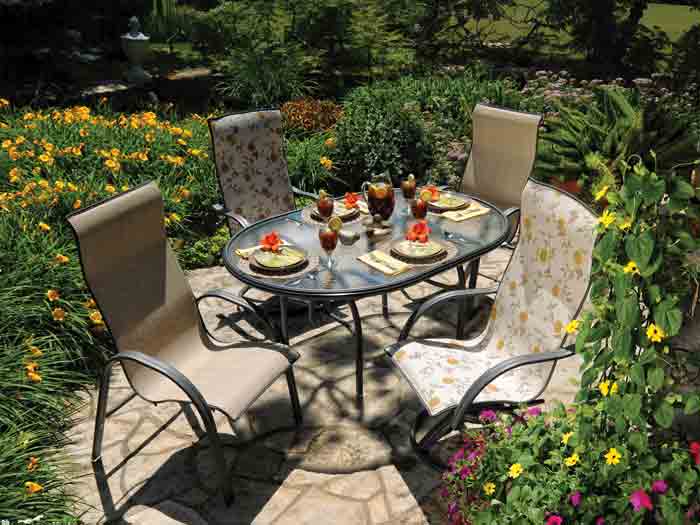 Traditional Splendor
A cozy and friendly patio is outfitted with a sleek aluminum dining set and chairs with yellow blossoms. A table with room for an umbrella makes this rectangular table ideal for patio parties in any weather.
Rustic Charm
Nothing offers more of a homey vibe than a patio with the flair of an Italian bistro mixed with a twist of farmhouse chic. A countryside table, tree branch chairs and an aluminum cast table set the stage for a calming coffee spot or easy book nook.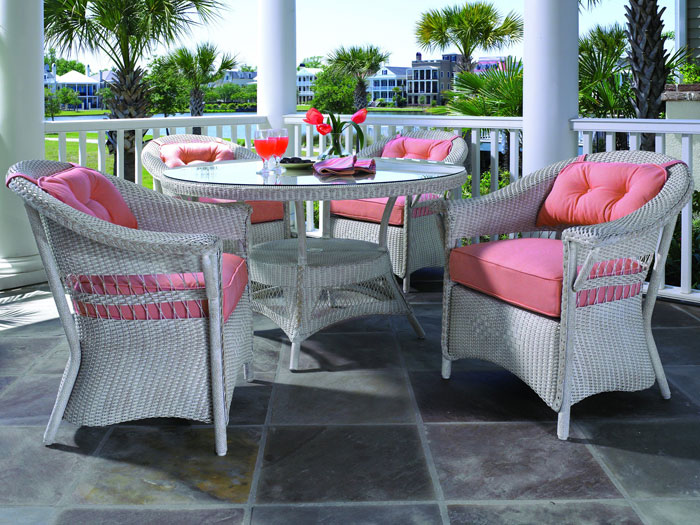 Coastal Chic
For the ocean obsessed, a beach-ified patio space offers the perfect solution for squashing seashore cravings. Outfit a patio with white wicker chairs with pink cushions to experience a little splash of the beauty of a sandy sunset.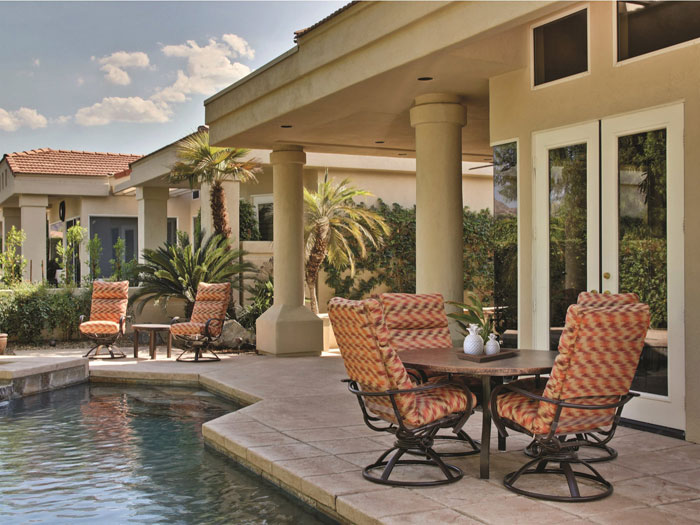 Swanky Sensation
For an inviting poolside patio, decorating with bright patterns and tons of texture creates the feeling of additional space. Colorful cushions and a hammered handcrafted table is a posh and pretty addition to any water adjacent patio set.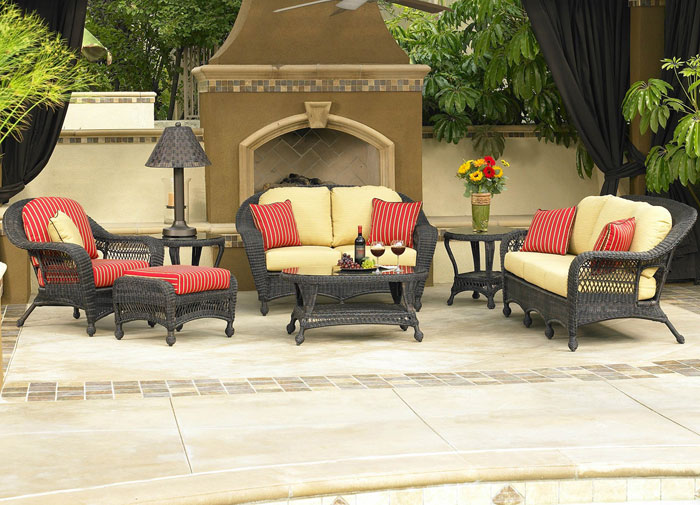 Al Fresco Elegance
Give a tired outdoor patio a kick with interior style furnishings. Perfect for large dinner parties and family gatherings, a patio with a wicker loveseat and sofa is ideal for BBQs and holidays.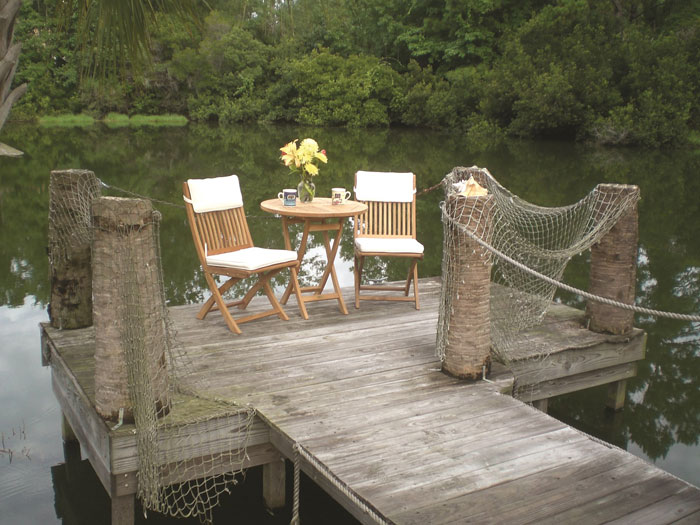 Tranquil Oasis
Teatime just got an upgrade with a patio space that is a sanctuary from the hustle and bustle of everyday life. Shabby chic meets southern sophistication with a low maintenance two-person wooden patio table.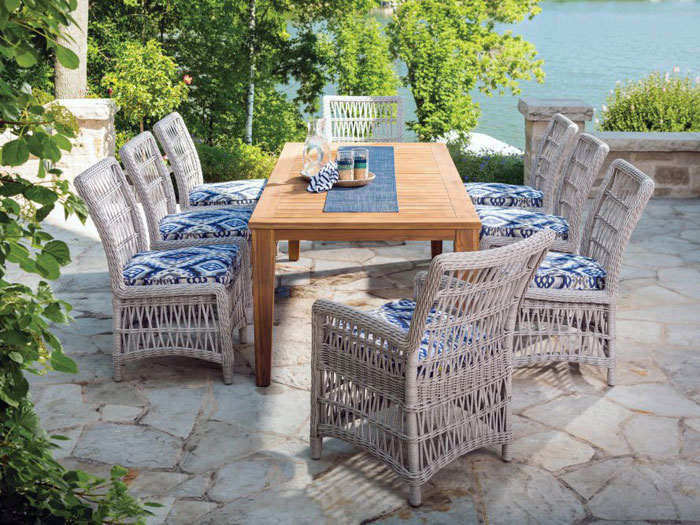 Botanic Beauty
Create a rich patio space by adding a long banquet style table. Aztec-inspired chair cushions and silver wicker creates a unique and stylish backyard retreat.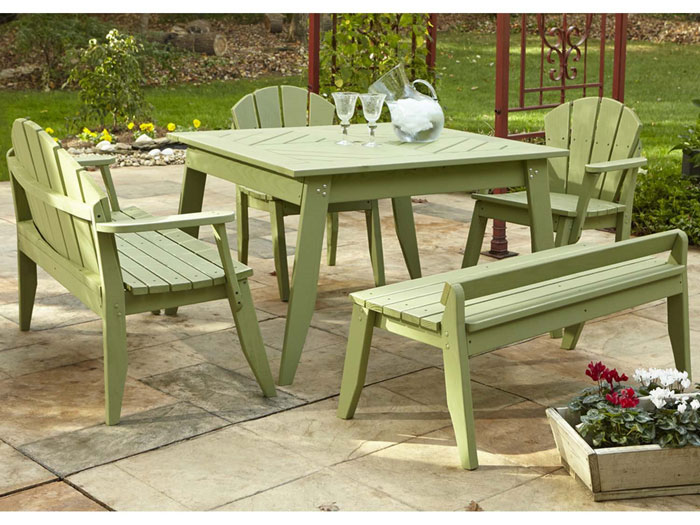 Ships Ahoy
A nautical inspired backyard patio feels fresh with a picnic-esque green patio table. Add a pitcher filled with lemonade and a serving tray of snacks and this square shaped table will become a landing spot for guests, grub and gab.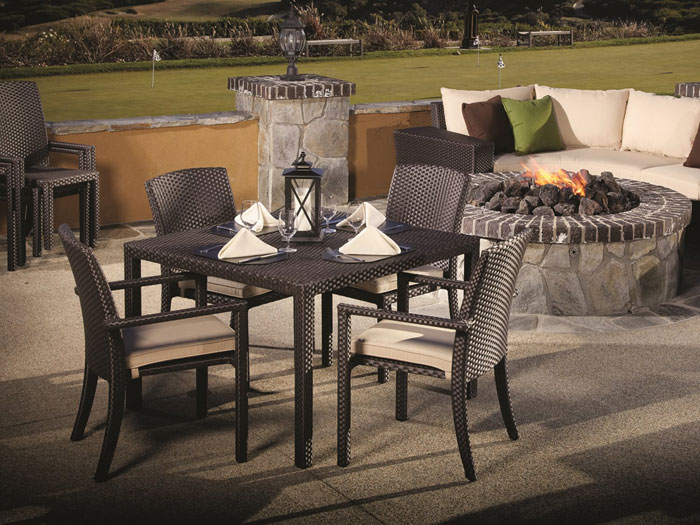 Snooze Terrace
For the ultimate outdoor paradise, add a fire pit and a corner couch to finish off the look of this contemporary and luxurious patio space. Dark and rich, this contemporary patio set is perfect for long summer days.
Guest Post By Amy Spagnola for LuxeDecor