Our family are game players of any kind, gaming console, computer, or iPad. You can often find us competing against each other in a game or too. In fact, I have a game that I play with my husband and we are always competing to see who can stay in the lead. My son and I play a game and are constantly texting each other when something excited happens. My daughter and I also have a game that we share with each other how we are doing. On top of that each of us have other games that we play on our own. My daughter loves to download new games and give them a try. I was recently asked to review Safari Tales for the iPad (also available in Google Play and Amazon) and knew immediately this might be up her alley, since she is such an animal lover.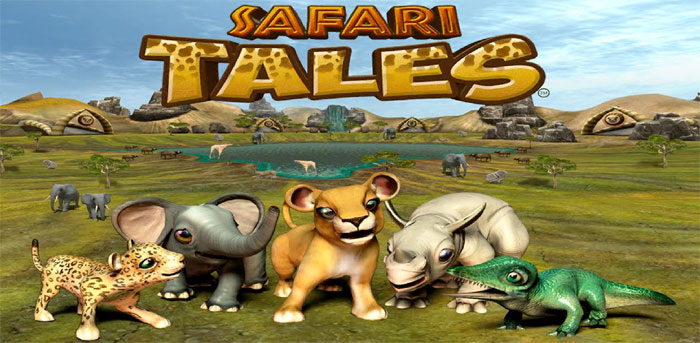 Children join five baby animal friends as they explore a vast African Savannah teeming with wildlife, mini games to master and artifacts and relics to discover and collect. Throughout their in-game adventures, kids learn countless facts and figures about the various environments, their inhabitants and items they encounter on their way, building knowledge and enhancing reading skills.
I was wondering if this came was going to be age appropriate for my daughter, meaning was it going to be too young for her? It turned out that when you first fire up the app it asks for your reading age. Not 100% sure what that meant we put in her age. The app is aimed at children ages 4 to 10. This seemed to make the reading at the right level for her. While the stores were cute her favorite part was playing with the Safari animals.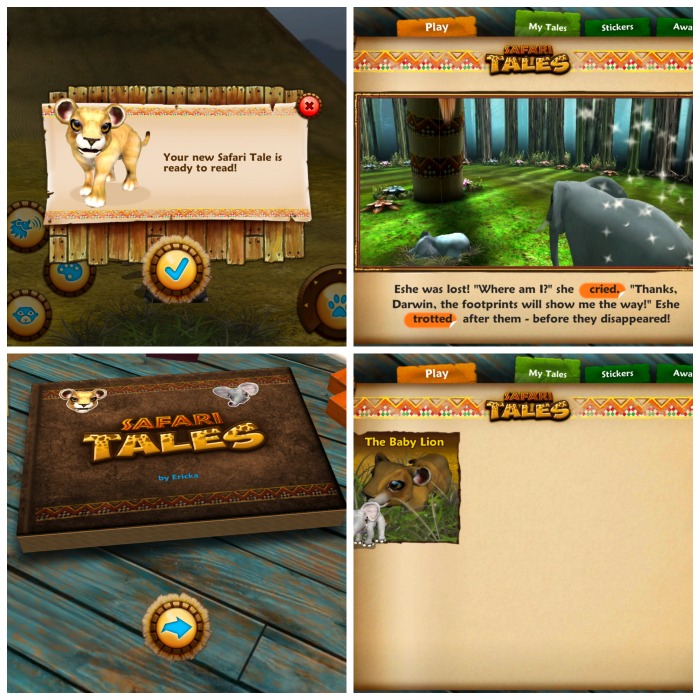 At the end of each play session, SAFARI TALES uses patented technology to convert children's adventures, discoveries and achievements into an incredible interactive storybook. Each new tale can be saved and stored to be read over and again with parents and loved ones, strengthening literacy, reasoning and inquiry skills.
My daughter summed up the app like this…You get to pick a cute Safari animal and give it a name. You then have to complete a task such as finding other animals, going down water slides, singing, etc. As you finish tasks you are rewarded with stories, awards, and stickers.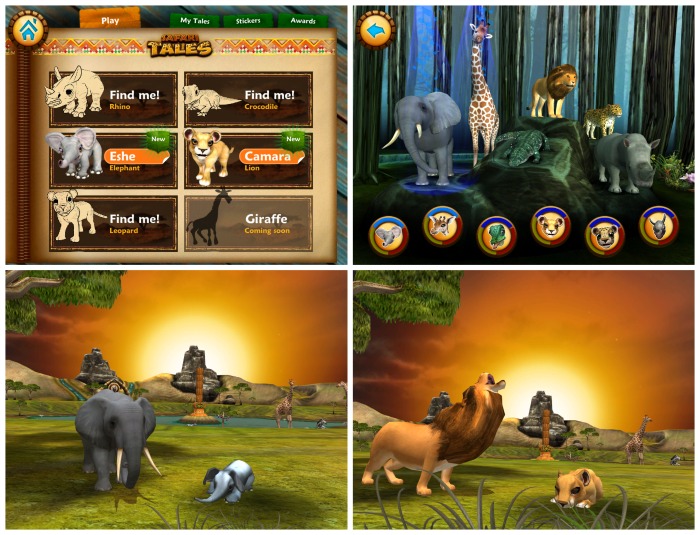 My daughter has been playing this game for a while and just yesterday she said to me, "I really like the Safari Tales game." I can always tell when she is playing it when I hear the music. I love the music that accompanies this app, it just makes me smile. In addition to your child's game play you also have some options as a parent.
'Parent Corner', selected from the home screen.From here, access to the game can be PIN-restricted, parents can set their child's reading age and can control game length from a variety of session times, ensuring playtime fits the family routine. Additionally, notifications can be received each time a new creative artwork is produced in the game, allowing parents to monitor their child's learning and share in their creativity.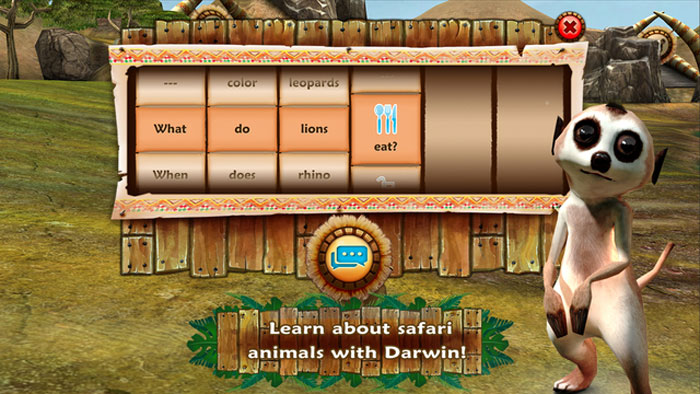 The game play and reading is fun, however if you have a curious child that is always full of questions he/she can ask the app. Yes I said they can ask the app questions.
Curious kids are encouraged to construct over a thousand different questions to ask their in-game guide, Darwin, who will supply intelligent and fact-filled answers, aiding literacy skills in sentence structure, reading and creative thought.
There are some many apps out there from great ones to some that are just not worth the space on your tablet. We love this app and think that your child will love it too!