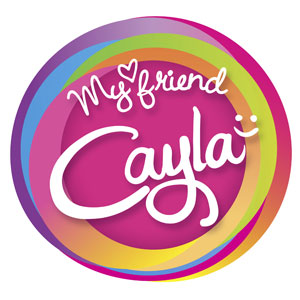 When I was asked to review My Friend Cayla I thought it would be fun but did not think it would be something my daughter would be interested in. She has never been a big "doll" type of girl. However when I told her it was on the way she said she had seen the commercials and she definitely wanted to play with her. It seems like shortly after accepting the review I began seeing commercials for the England's Innovative Toy of the Year interactive doll. I was intrigued and wondered just how well she was going to work. Cayla is the world's first interactive doll. I couldn't wait to put the interaction to the test.
My Friend Cayla
As with all toy reviews here at Shibley Smiles I always hand the toy over to my daughter and let her see how much she can figure out on her own. For those that are new here my daughter is nine years old. She had no problems setting My Friend Cayla up all on her own. She was able to easily find the app, she knew you needed to connect Cayla to Bluetooth first in her settings, and then she could start playing with her.
My Friend Cayla App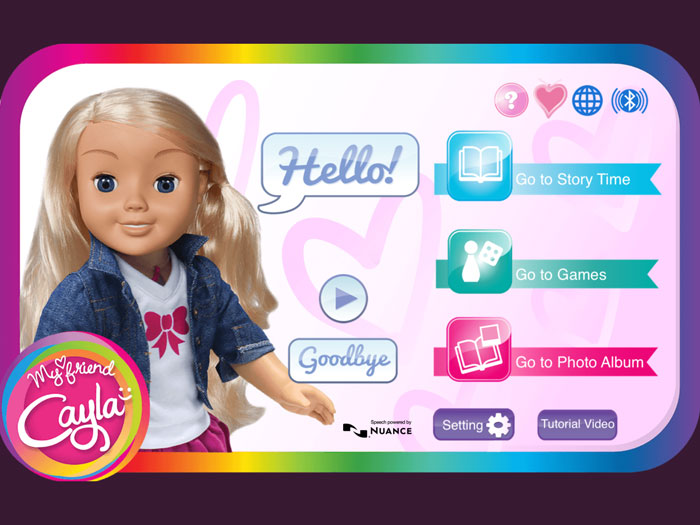 The app interface itself is very easy to navigate with an easy Hello and Goodbye button. When you press Hello Cayla will begin talking to you and ask after your well being. She pauses giving you time to talk and interact with her as well. My daughter went through each of the options in the app starting with Story Time.
My Friend Cayla Story Time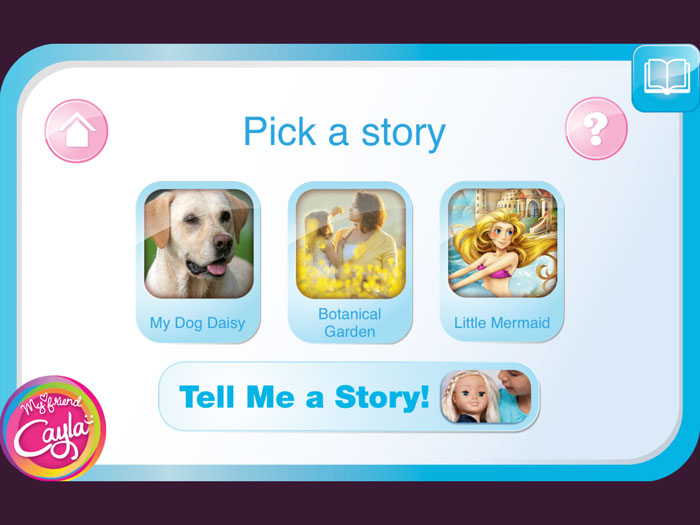 After choosing a story Cayla will read the story to you as you flip the pages. Your child can see the photos and text on the screen while listening to Cayla. This is great feature for young children who can't quite read and love to have stories read to them.
My Friend Cayla Games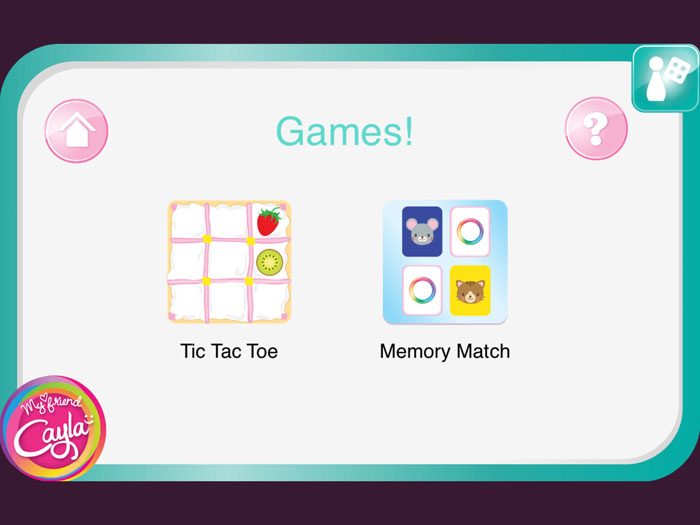 Who doesn't love to play games with their friends? Cayla loves to play games with your child. While playing the game she talks and interacts with your child as she takes her turn. My daughter played the Memory Match game.
My Friend Cayla Photo Album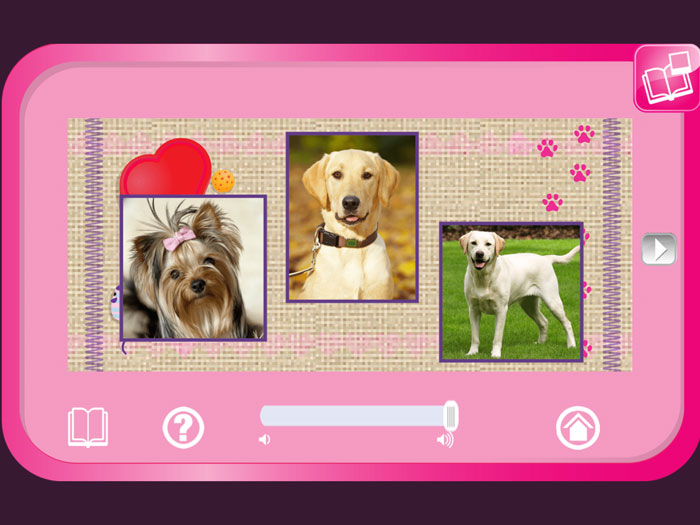 Cayla will also share with your child her photo album. Here my daughter loved looking at the photos of dogs. In addition to these three options in the app there is a settings tab where you can enter in information about your child's likes so that Cayla will have something to talk to her/him about. For example you can fill in your child's favorite TV show, song, book, etc. This way as Cayla is talking to your child she can talk about things your child enjoys. I thought this was a brilliant feature to add.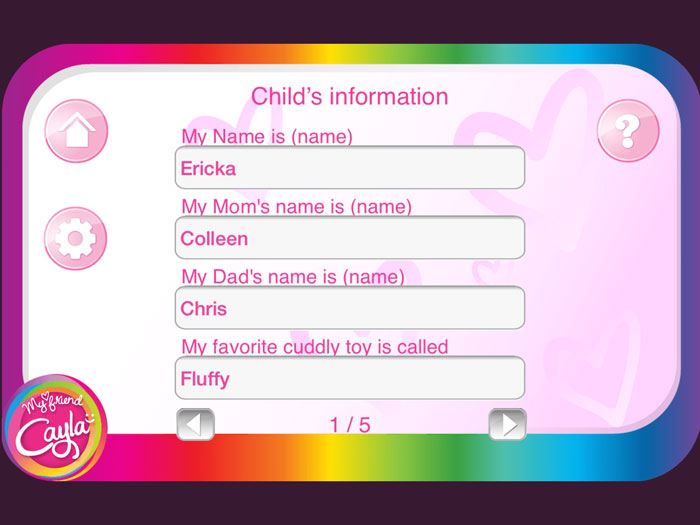 If your child is not interested in listening to a book or playing a game she can sit and talk to Cayla just as she would any friend. You will be surprised at what Cayla can answer. It truly is like having a conversation with a friend. When the pink heart on Cayla's chest shines white you can talk with her. We had some fun asking her math questions and spelling questions. All of which she got right. When then asked her if she knew my daughter's name and my name since these were including in the settings. Honey asked her "What is my mother's name?" Cayla replied, "I know your mother's name is Colleen, and she is the best mom in the world!" I love the additional positive message's Cayla uses when she talks.
If you want a chuckle as My Friend Cayla "What day is it?"
We had no connection problems at all with My Friend Cayla she stayed connected via Bluetooth the entire time. This is what I was interested in seeing how well it worked as we have had other toys that do loose connection. For $59.99 (at the time of this article) this is a great value for a toy that your child is sure to play with again and again. It is never the same since Cayla is interactive and can hold a conversation. Definitely a step up from your average doll.