Regardless of how busy your restaurant gets, all of your furniture sees wear-and-tear. Usually, this is just a nick or scratch on a table or chair and it's caused by both use and age. But sometimes damage can be more than just a mark or two and the whole piece of furniture is ruined. How do you know when you need to replace your furniture? Sometimes it can be difficult to gauge when it's time to replace some furniture. If it's not too marked up, the replacement time depends on the furniture's material.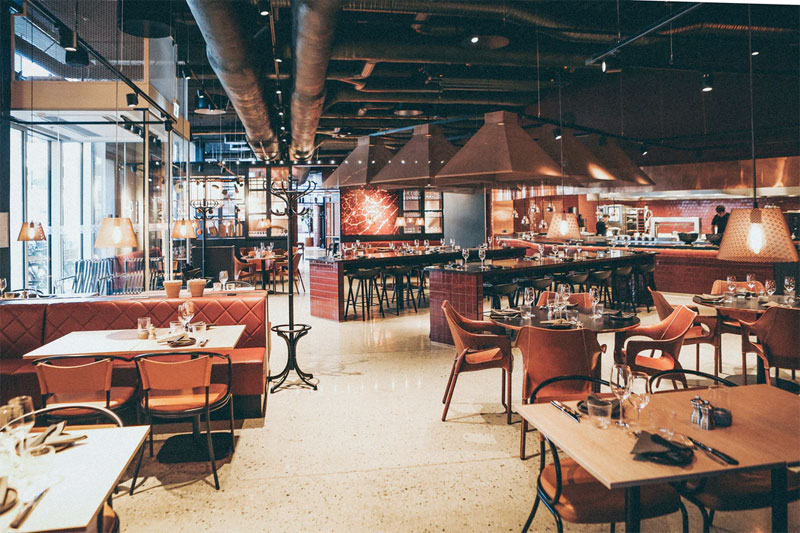 Furniture Materials:
Wooden: Wood is a great material to use for restaurant furniture because it is so durable and sturdy. This makes it so you can get a lot of use out of it before you have to replace it. The most common damages to wood are water damage and being scratched on the tabletop. Water damage is very common in restaurants, especially if the customers don't use coasters. Scratches happen all the time and can either leave just a mark or in some cases grooves, in the wood. Sometimes with scratches and water damage, you can buff out the mark or simply put a new coat of finish on it, but usually, these damages can't be fixed.
However, since wood can take a lot of wear-and-tear, buying a replacement tabletop doesn't have to happen after every time it gets damaged. Most wooden furniture pieces are replaced every ten years or so.
Metal: Metal rarely gets damaged itself, as it usually doesn't show water marks or scratches. The most common reason metal chairs and tables need to be replaced is that they become wobbly and unstable. This usually just happens over time and can be caused by having to hold heavy weights.
Another reason metal would need to be replaced is because of the weather. This only applies to outdoor patio furniture, as it can experience rain and/or snow. These elements cause the metal to eventually rust, which leads the pieces to be unstable and look bad. If your patio furniture begins to rust, be sure to replace it as soon as possible, otherwise, a guest could get hurt. Either from bacteria in the rust, or the furniture could eventually collapse, depending on where the rust is.
Upholstered: Anything that is upholstered or cushioned needs to be replaced more often than the other two materials. Again, the replacement time depends on what material is covering the seat. The most durable cushion material is leather. Since it's a thicker material, it takes longer for the fibers to wear down. While it might not actually be that worn, a disadvantage of leather is that it can look worn and it's also easy to scratch.
Clothe cushions need to be replaced roughly every other year for two reasons. The first one being hygiene. Since so many people are using the same seat and food can spill on them, these cushions can grow bacteria, which is unsanitary. Another reason is that the fibers in the cloth become worn and the cushions begin to fall apart. This makes the restaurant look unkept and unappealing to customers.
Thankfully, most pieces can stay in your restaurant for several years without having to be replaced. Even if they do have some damage done to them, usually some light maintenance should fix the issue. To ensure that your furniture lasts as long as possible, make sure you buy high-quality pieces from the get-go. Even if it's more expensive at first, it will save you from having to replace your restaurant's furniture later.