Have you ever been so mad at your entertainment bills that you just wished you could cut cable and put the money to good use?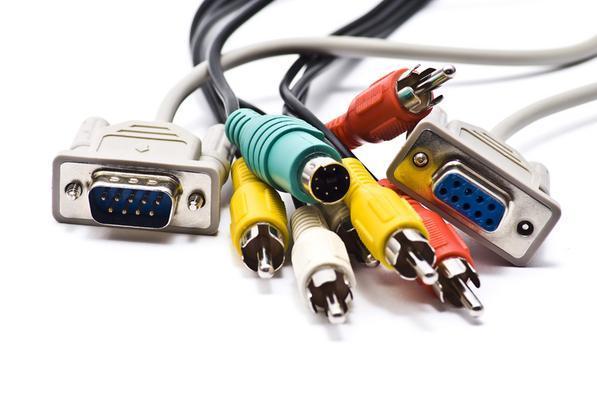 Well, you're not alone.
Millions of consumers think about cutting the cord with promises of lower bills and freedom to watch what they want through online streaming services.
However, don't assume that cutting the cord will automatically result in significant savings. There are a lot of considerations to make before cord-cutting – especially for those who haven't looked into it too deeply.
Cutting cable – myths busted
Cable entertainment is expensive, especially for homeowners with premium subscriptions. But it's wrong to assume that cutting the cord saves a bundle. Don't forget the startup price associated with cable alternatives: $99 for an Apple TV media receiver, $30 for a Chromecast or another streaming stick, and almost $500 for a PlayStation 4 or an Xbox One. Also, streaming services require greater bandwidth, so if you're not bundling internet and cable anymore, your internet service provider will probably print a higher figure on your internet bill.
Also, cutting the cable doesn't necessarily let you watch all your favorite shows. Sure you might be able to watch House of Cards and Agents of S.H.I.E.L.D, but shows like Game of Thrones are out of your view legally if you're cutting the cord. And even if you're one of those who borrow the HBO Go password, you're not going to see the episode on the same day it airs. So those who cut the cable would have to avoid spoilers until a Blue-ray comes on the store shelve.
And for someone who grew up watching football obsessively, missing games is the worst part of cutting the cord. Yes, a streaming pass can be bought to watch some games, but that won't be a cause of joy for someone wanting to root for a home team.
Lastly, walking away from the cable is not the only option to bring down your entertainment bill. The following measures work fairly well to save money while keeping cable services. Some options instead of cutting cords are to choose your favorite channels and the shows that you always watch with the family, Here are some top list of cable networks that American households usually include in their package.
Alternatives to cutting the cord……
Coupons and promotions: Whether you're already a subscriber of cable service or seeking a new cable service provider, using promotions and coupons offered by companies can drastically bring down your monthly and annual entertainment costs. Verizon offers several coupons for its FiOS bundles. AT&T, likewise, has coupons for its different services, while some promotions are only available for AT&T U-verse. Cable companies can afford to do this because top companies are, in essence, passing on the part of the commission they pay to a cable TV salesperson to the customer. Such coupons can be easily found in magazines and online websites.
Negotiation: Negotiating the cable bill by calling up your existing cable service provider and talking nicely can also work in your favor. Ideally, you'll have a better chance of getting a better subscription rate if there is at least one competitor in your area. If you have been making timely payments for the past six months, mention this during the negotiation.
Affordable plans: Some companies offer different plans depending on the number of channels an individual subscribes for. Simply going with a cheaper plan with less channels may turn out to be the right option for you.