Do you ever look around the bedroom and think "ugh, it's just so drab!"? If you do, it's probably a good time to redecorate your bedroom. This is where you spend your nights sleeping, time sleeping or watching a movie snuggled up with a loved one, and where you change your clothes. The room needs to be conducive to relaxation and inviting enough for you to want to sleep in there. Let's take a look at some ways you can update your sleeping chambers so that you will fall in love with it once again.
The Bed
We simply have to always start with the bed. Did you know that you spend nearly a third of your life sleeping? That is a lot of time! If your bed isn't comfortable and supportive of your body, you won't get the best sleep possible. Rather than going to a department store or a furniture store, try visiting a mattress store. You may think it doesn't matter but a mattress store is going to have a wider variety to choose from and people who specialize in the mattresses to help you find the perfect one. You can also shop for a new frame and headboard to make it even more special.
Freshen Up The Walls
The color scheme often contributes to how you feel about a room. A fresh coat of paint in a new color is a great way to open up the space and add new life to your bedroom. Choose something that feels relaxing and conducive to helping you fall asleep. Lavender is a popular color due to its soothing aspects and its fresh spring-like vitality. While you are at it, look for some unique ways to spice up the walls. Some new artwork, funky painting designs, or even greenery on the wall can reflect your style as well as create what feels like a brand-new room.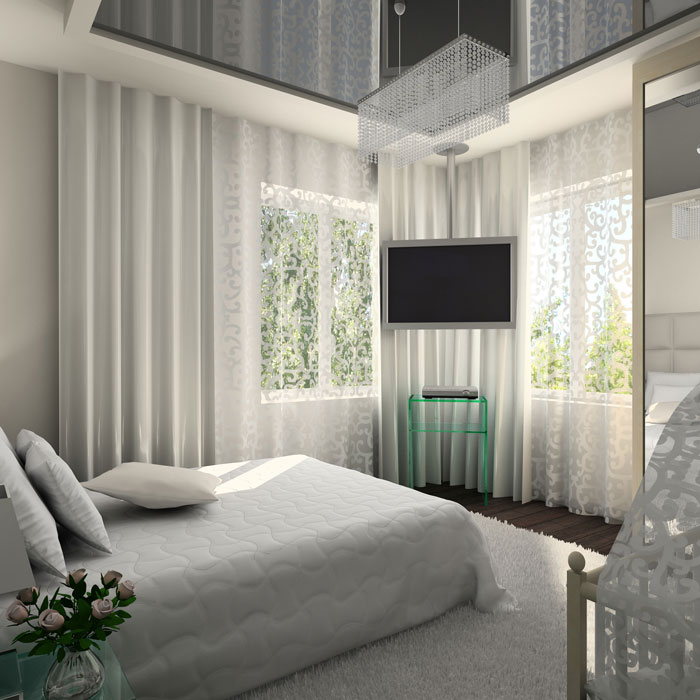 Limit The Tech
Technology keeps our brains working when we should be resting. Removing a television, gaming console, and even keeping your phone out of the bedroom will create the sanctuary you have wanted. While it's not a popular idea to not have a television in the bedroom, it really is worthwhile to take the plunge. If you like having music in the room for when you are reading or getting ready in the morning, consider getting a small stereo system that you keep away from the bed.
The Simplest Changes
Simple changes to your bedroom can be just enough to give it a refreshing feel. Change the color scheme of your sheets and bedspread to reflect the season. Heavy, dark colors in the winter that will help you feel grounded. Pastels in the spring for a fresh feeling. Bright and vivid colors in the summer to warm you to a new day. If you have hardwood floors, consider adding in some small area rugs so your feet don't feel chilly in the winter and add some texture to your room.
Go Green
How you decide to "go green" is totally up to you. This could mean adding some plant-life to your room so that you add a natural flair. Some greenery is perfect for detoxing the air, such as a weeping fig or spider plant. Others can add color to an otherwise drab room. Going green could also mean switching out your furniture for more environmentally-friendly pieces. You can find nightstands and end tables that would be a perfect accent to your space. Lastly, buying unique furniture from thrift stores is another way to "go green". You are keeping something out of the landfill and giving life to something older. Sometimes you can find amazing pieces that aren't even made anymore! A little eclectic mix will certainly aid in creating a new bedroom.
Re-decorating can be time-consuming so go into it with the idea of changing just one thing at a time. As you change out a bed or repaint the walls, you will then be inspired to change something else and you will start to see the new vision for your room come to life.