When your married to a die hard sports fan you are bound to find yourself watching a game on TV, attending a live game, and rooting for your favorite team. Baseball season has officially started as of last night! I have always been a baseball fan in some shape or form. I remember rooting for the Detroit Tigers when I was young because it was my dad's favorite team and I am from Michigan. However these days our family's team of choice is the New York Mets. For the last couple of years we have attended one ball game a year when the Mets are in town!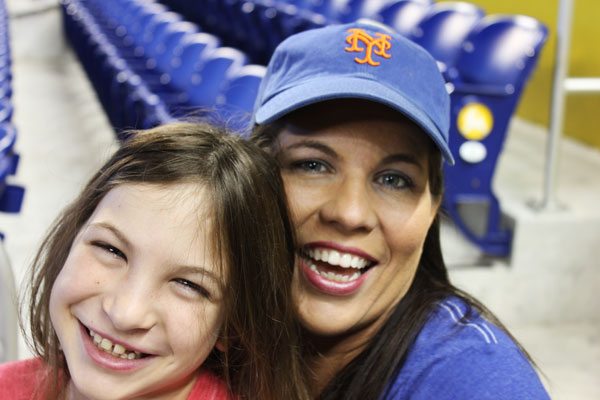 The Mets will kick of their season on the road today at the Nationals at 4:05 pm tonight. Let's go Mets! Of course we will not be attending the game, we will get a chance to go when they are here in Miami. Until then what we can do is prepare for the day. This means deciding what to wear. It is never to early to prepare. We love to shop sports apparel and not being in New York we usually have to do so online at places like Fanatics.com. Fanatics.com is the one-stop website for all fans, we can always find our favorite MLB hats & jerseys. I put together my perfect outfit, including a Mets T-shirt, earrings, flip flops, and of course you have to have a baseball cap.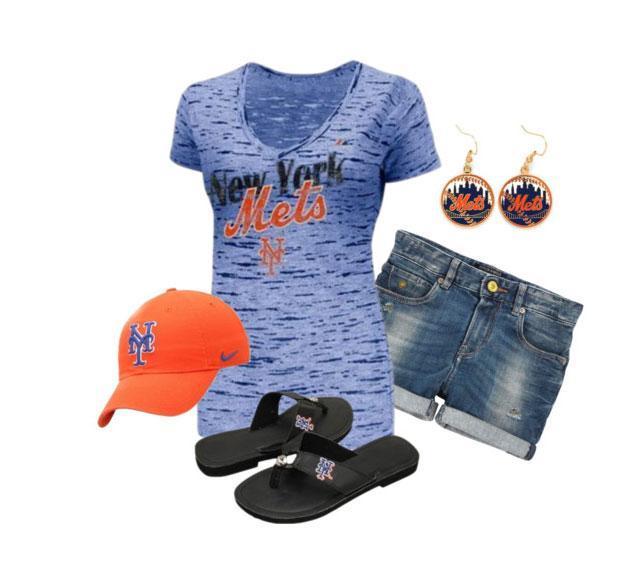 This is my perfect outfit for our baseball outing, in all my Mets glory from head to toe! These would be great additions to my Mets collection. I also put together a fun out for my husband and son. They both prefer to wear jersey's to sport their team.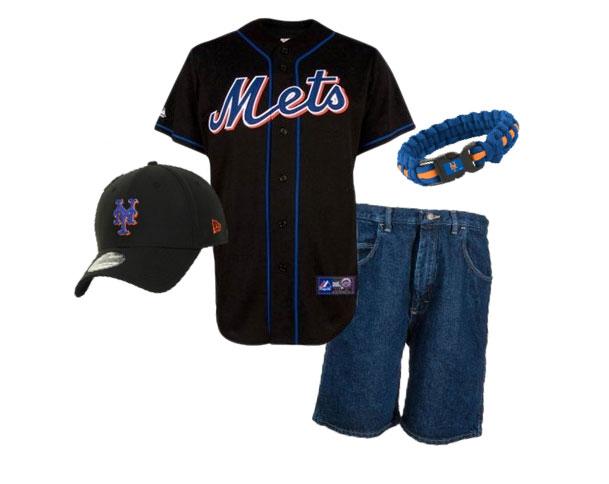 The kids and I had a good time browsing Fanatics.com to find some new items, it definitely took us a while to decide because the selection is so big. Fanatics offers hundreds of thousands of officially licensed items for all major professional sports leagues (NFL, MLB, NBA, NHL, NASCAR, PGA), major media brands and over 200 collegiate and professional team properties. My son knew that he wanted a new hat, and he wanted something fun and unique so he picked this New York Mets Camo Hat.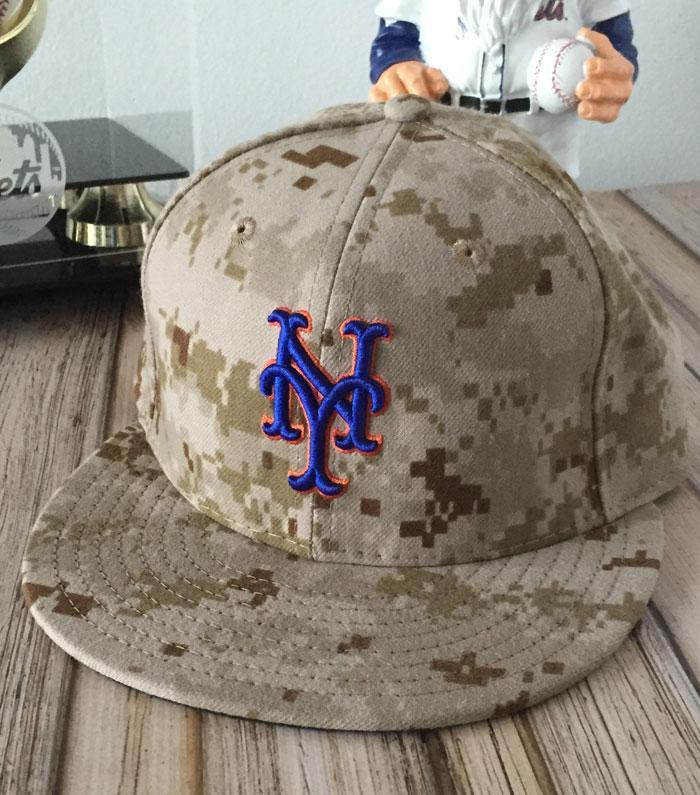 I was looking for something a little more traditional and would have loved the t-shirt pictured above but they didn't have any in my size. Instead, I opted for a cool New York Mets tank top which is perfect for our South Florida weather, where it was 90 degrees this weekend.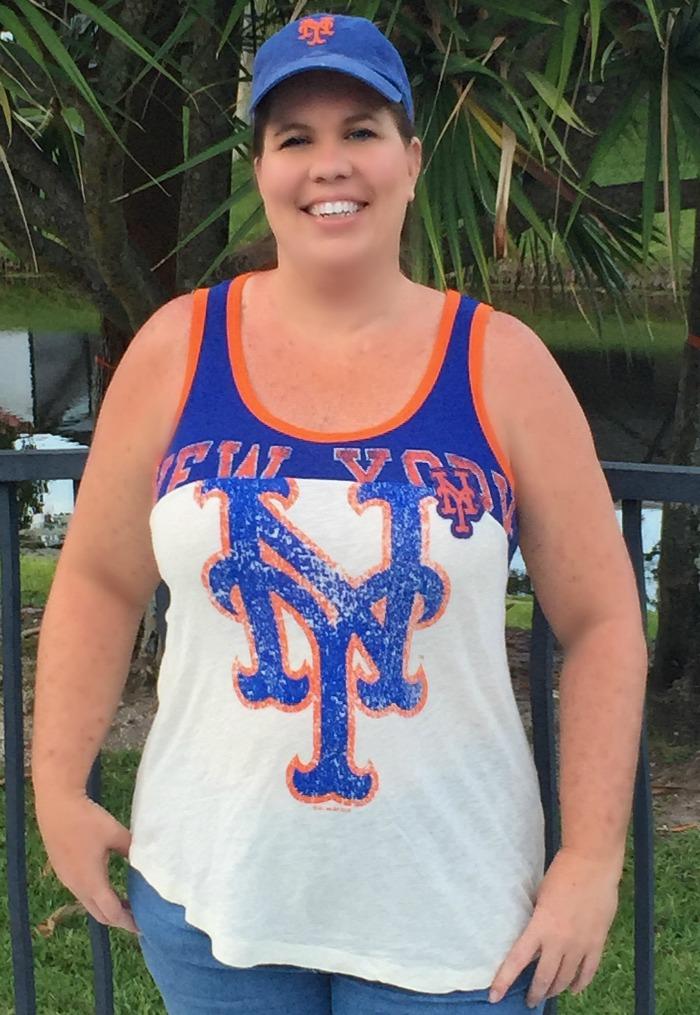 I was selected for this opportunity as a member of Clever Girls and the content and opinions expressed here are all my own.