I may not have been born in Florida but I consider myself a true " Florida Girl". I grew up here and spent many summers lounging by the pool with my mom and friends or hanging out at the beach. I am a beach lover! One year we lived on the beach and I loved the salty air and the ability to throw on my swimsuit and take a walk on the beach.
While I am a beach lover I am not a fan of bringing the beach home with me. One of the reason's my husband is not a beach fan is because of all the sand. He hates that when you leave the beach the sand clings to everything, your feet, your beach chair, towels and more! It seems to take forever to get your car void of the sand.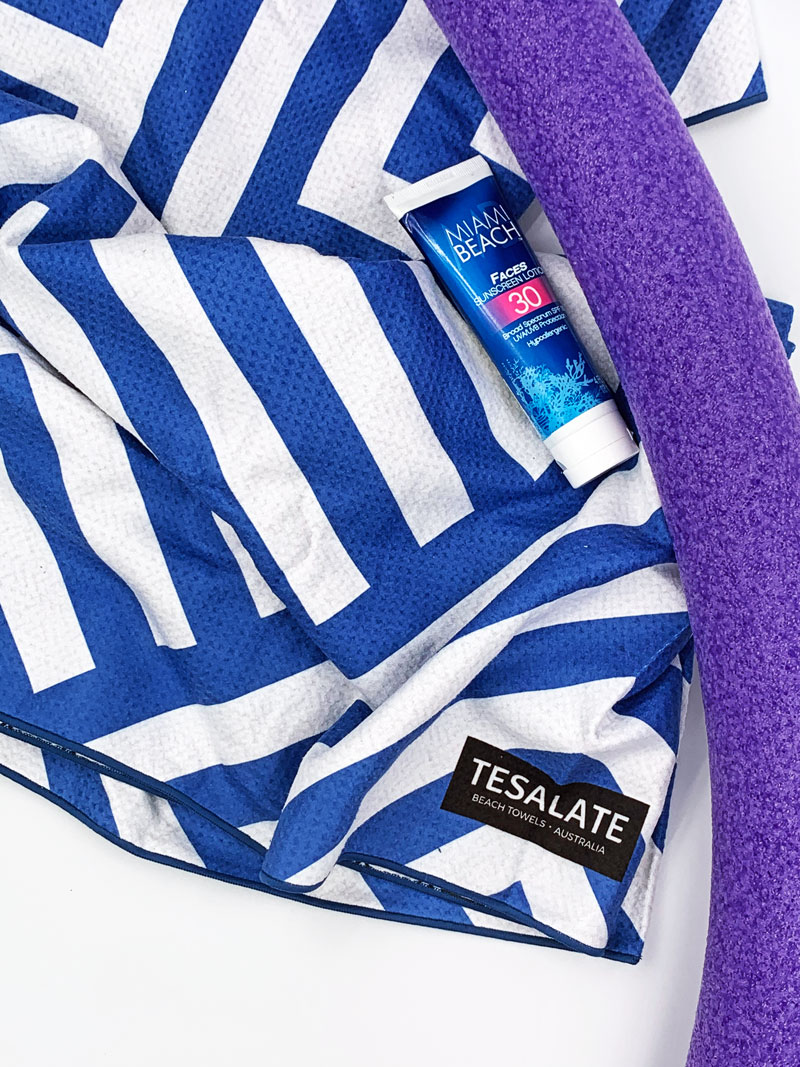 So when Tesalate asked if I would like to review one of their beach towels I knew it would be a perfect fit for me. What caught my eye was the sand-free feature!
Tesalate Beach Towel Features
Sand-free. Leave the beach at the beach.
Double sized beach towel: 160cm x 160cm / 63 x 63 inches. (if you purchase the larger towel)
Ultra-absorbent: over 2 liters of water.
Rapid-drying: Half the time of a regular beach towel.
Compact when rolled: Fits in your bag.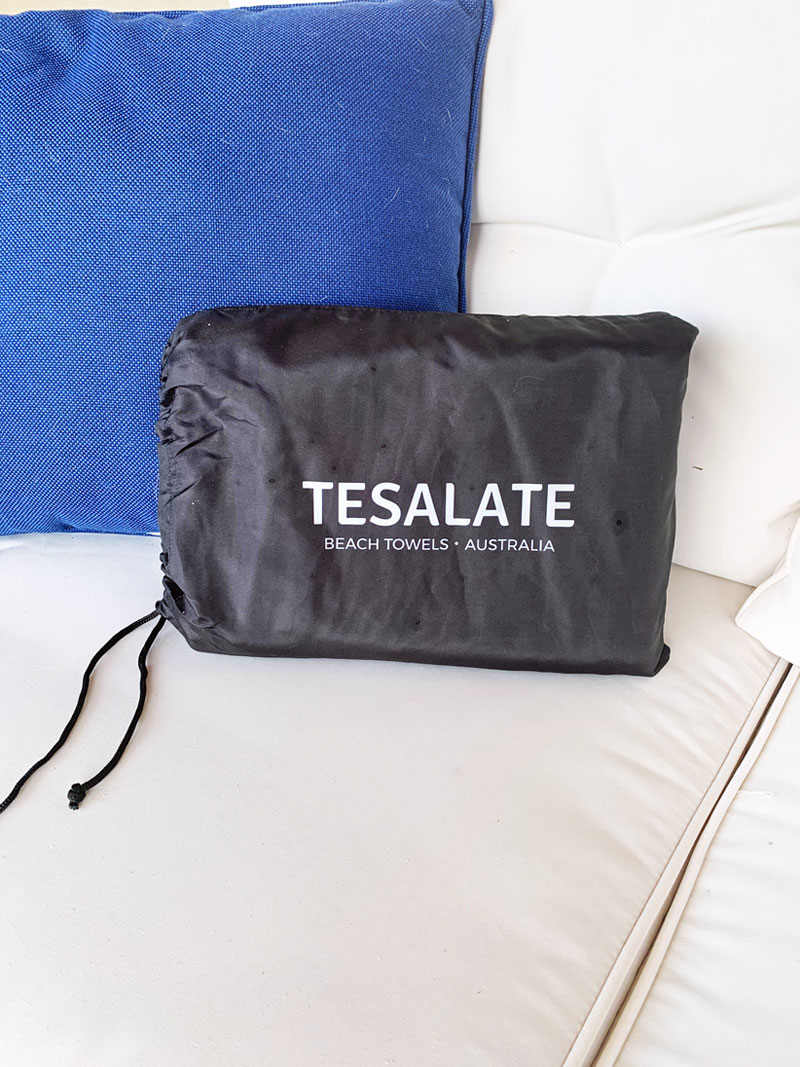 When I saw that there was a double-sized towel I immediately thought it would be a great gift for my son and his girlfriend. They love to pack up the car with a cooler of goodies and a blanket and spend the evening at the beach watching the sunset. I chose "The Swell-Towel for Two" pictured below.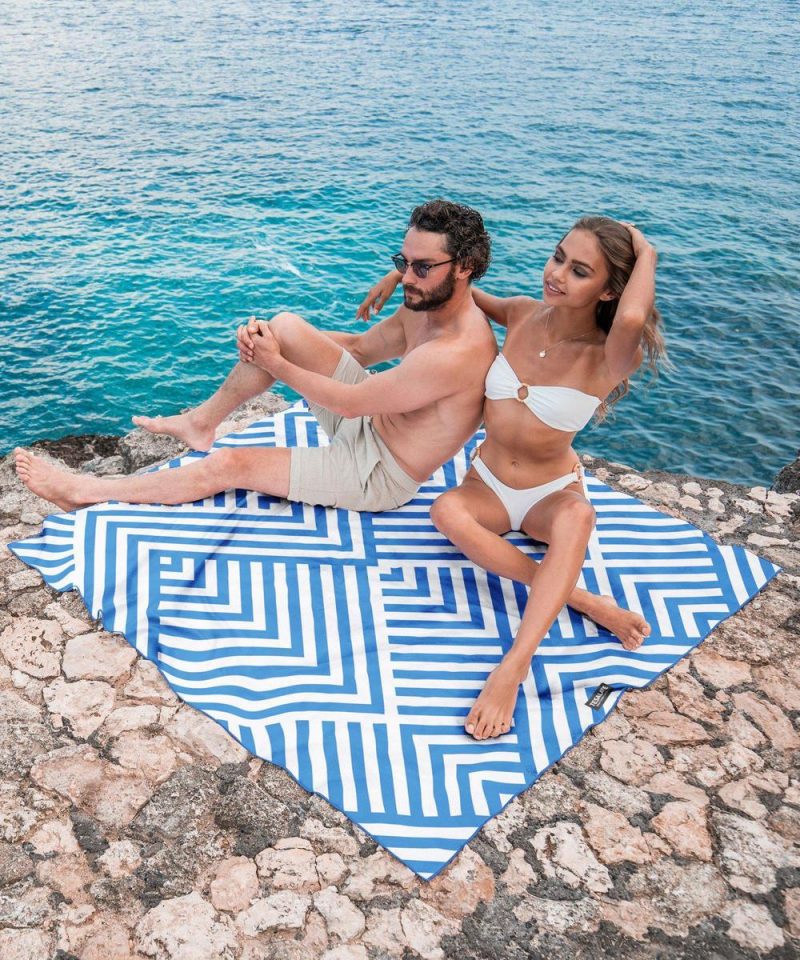 I love that the towel is light and airy, yet made of great quality and sturdy. It is amazing how they have achieved both at the same time. It folds up perfectly back in the easy to clean carrying case, which makes it easy to keep in your car so you have it whenever the urge to hit the beach sets in.
There are several beautiful designs to choose from whether you are looking for a beach towel or a beach blanket for two. No special care is needed in taking care of your Tesalate beach towel. It can be washed in a washing machine and dried on low.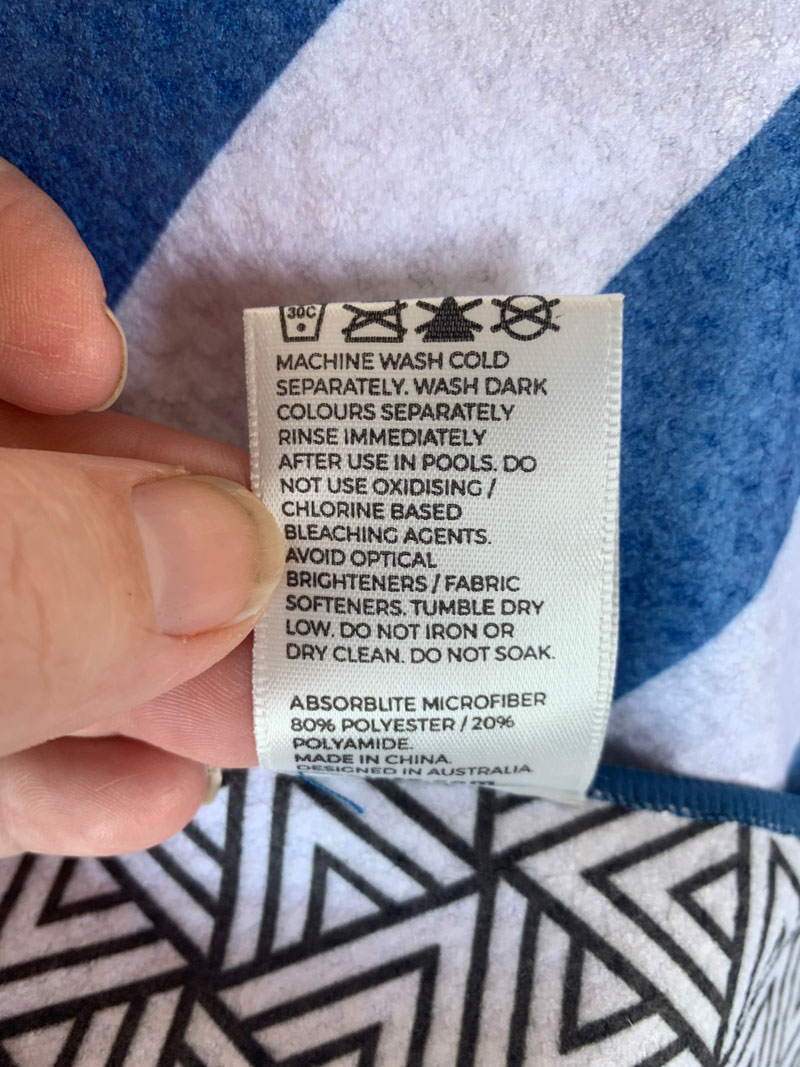 A perfect gift for the beach lover!