Three Weeks down and this weekend was much better then last. I'm definitely finding the weekends to be the hardest for me. I'm sure this is due to being around the family all weekend and their meal choices are not quite the same as mine. I told myself however that I would really stick to it this weekend. What I found worked for me is making healthy choices whether it was eating the Nutrisystem food or not. Many times on the weekend due to sports and the children we tend to grab food on the go. We seem to be somewhere during lunch time or snack time.
I was very proud of my choices. Sunday my husband asked me to stop by Subway, I was hungry as well and had intended on coming home to eat my Nutrisystem meal but really wanted to eat with my husband. So I decided to have a sub with him. My choice was a 6 inch wheat sub with turkey (no cheese), lettuce, onions, pickles, and vinegar (no oil). I think this was a good compromise where I felt like I was eating with the family yet making a healthy choice.
I did have a few un-calculated snacks this weekend but compared to last weekend I feel it was a success. I'm still having a hard time getting my water in over the weekend so Monday's I spend half of my time back and forth to the rest room. One big thing to note about this part in my journey is the stage I'm at right now is my brick wall.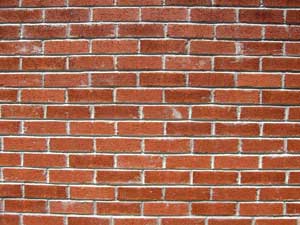 What I mean is that I am FOREVER staying in the low 160's. No matter how many times I try to lose weight I tend to get down to about 155-158 and then hop back up to 160 and maintain around there. So this journey right now is a very big milestone for me. I need to break down this brick wall one brick at a time. My current mini goal that I have in mind is 154. The reason for this amount is I've gotten down to 155 in the past year, so my goal is to break through the wall and get to my lowest weight so far.
Weigh in:
Beginning Weight: 168.8
Tuesday 4/26/11: 160.2
Today's weight: 158.6
Total Weekly Weight Loss: 1.6 lbs
Total Weight Loss: 10.2 lbs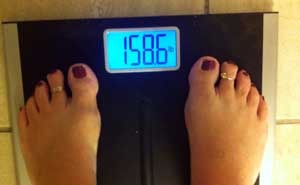 Please take a second to hop on over and cheer these ladies on as well: This Mama Loves Her Bargains, Living on Love and Cents, Our Kids Mom, Dealicious Mom, Thanks, Mail Carrier, Sippy Cup Mom, Shining 2 Save, Closer to Lucy, and The Life of Rylie…and Bryce too.
Want to lose weight and get healthy on Nutrisystem? Join today by calling 1-888-853-4689 or by visiting http://www.nutrisystem.com/nsblog
---
Disclaimer: Nutrisystem has provided me this program free of charge to participate in Nutrisystem Nation. Opinions are my own and NOT influenced by monetary compensation. You may read more of my disclosure here
---