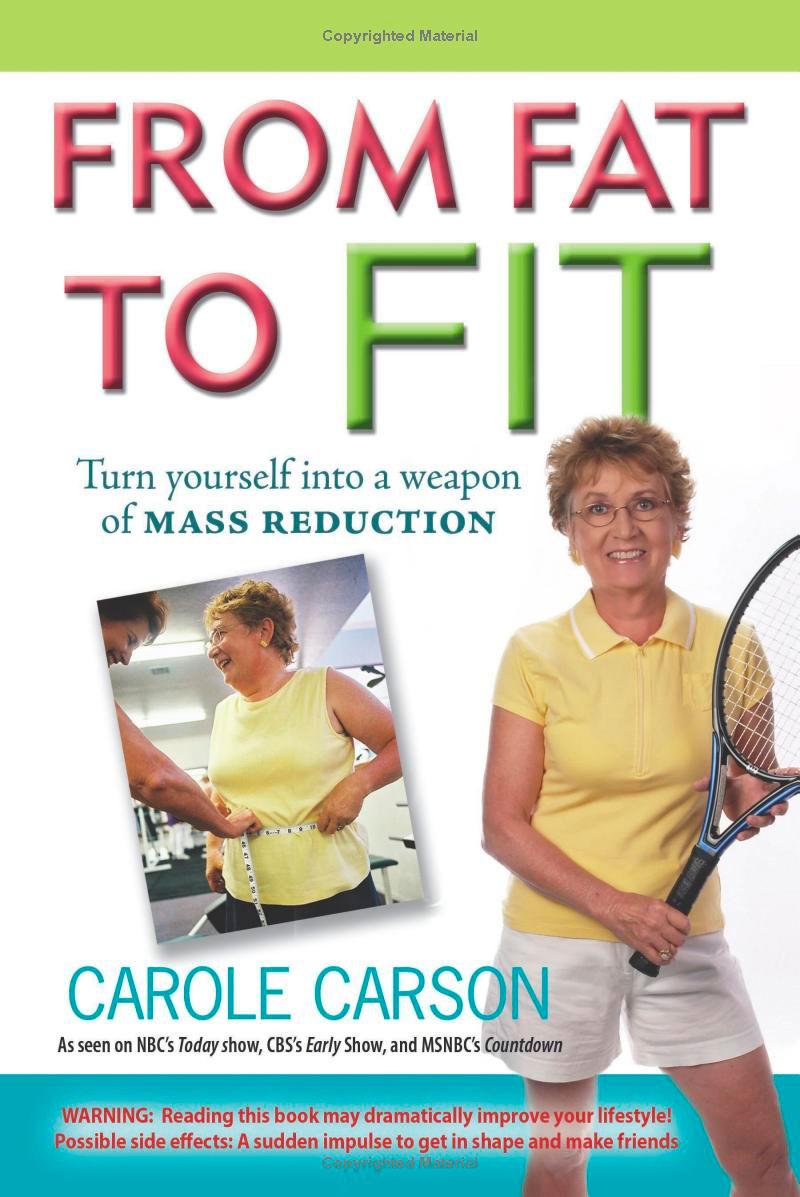 From Fat to Fit
When I received this book I put it off to the side thinking it was an instruction book on losing weight and getting fit. I wish I would have taken the time to look it over first because that is not what the book is. The book is about how Carole Carson became fit and inspired a whole town to do the same.
Once I got it out of my mind that I wasn't reading for the purpose of learning the newest method on how to drop pounds and exercise safely I actually found the book an easy and interesting read. What is interesting is how Carole's journey led her to do what she did. What started out as her own personal journey on losing weight and getting healthy for herself turned into helping her own town, almost by accident. 
As Carole began her journey she felt that other seniors might benefit from knowing there were people just like them out there that were in the same boat. She contacted her local paper and pitched the idea of a one-time article on how it is "never too old to get fit". They accepted her pitch and she assumed it would be run in the back of the newspaper in the senior section. Little did she know it was scheduled to run on the front cover of the newspaper.
Carole was mortified and ready to leave town until she started receiving praise and encouragement from her loyal townspeople. What started out as a woman's personal journey to become fit became a town affair. As things progressed Carole with the help of others set up the "Nevada County Meltdown" in which she was hoping to inspire people to lose weight and become fit. Little did she know how many people would participate. Instead of attendance weening as she thought might happen it instead grew and each time they grew out of their meeting place.
In her book Carole talks with other inspiring people and how they overcome obstacles and stay fit. It is definitely a motivating book. Towards the end of the book, she includes some great tips on eating and cooking. Fifty-six to be exact. Just a few of my favorites are below.
Eating and Cooking Tips
Quick Protein: Keep a couple of hard-boiled eggs in the refrigerator for a quick protein fix.
Fall Down and Get Back Up: If you fall off track, get right back on track at the next meal.  Don't overcompensate by starving yourself.  This only creates its own set of problems.
You can find out the other 54 tips as well as a list of web resources in her book From Fat to Fit: Turn Yourself into a Weapon of Mass Reduction which you can purchase at Amazon and other major retailers.