There's no doubt you'll have a lot of questions for your wedding officiant, but they'll have a lot of questions for you too! Get your answers ready and be well-prepared!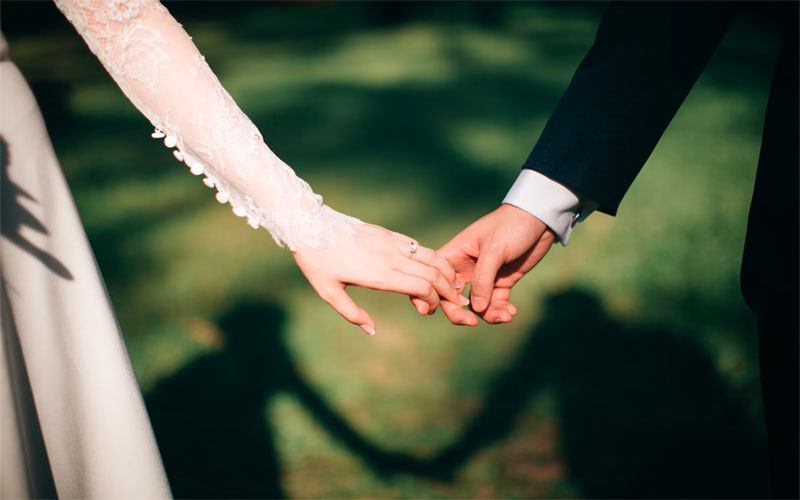 What time, where, and who?
Wedding officiants ask couples this question all the time. The 'when' is to figure out if the officiant is available for the date and time of your wedding and to see how far in advance it is. 'Where' is to figure out the formality of the ceremony, how far an officiant has to travel to reach the ceremony space, and whether they've performed there before. 
These questions will help officiants to decide if this is the right wedding for them. Officiants ask 'who' because typically, one of the couples members contacts them without telling who the other one is! Knowing how to greet the couple is important for officiants.
Can you tell me how you met?
Your wedding officiant wants to know everything about you. What better way to learn about your relationship than finding out how you met? Let your officiant know where you started and how far you've come as a couple by going into detail.
It'll be easier for your wedding officiant to create a ceremony that's perfectly personalized for both of you if they know more about you.
What's the role of your family in your life?
It's a good idea for wedding officiants to get a sense of how close the couple is to their family or if they're distant from them. In addition, it lets them know how many people will be involved in the ceremony. Family members sometimes introduce the couple, which is delightful. This helps officiants express the couple's gratitude to their parents by mentioning them by name in the ceremony.
Is there a story behind how you got engaged?
In addition to love engagement stories, officiants can learn a lot about you and your partner from them. But they don't judge how you got engaged. The officiant knows how much pressure there is to make it extra special, but they just ask so they can personalize your ceremony based on what's important to you.
Is there a vision you have for your wedding ceremony?
Most couples don't think about the ceremony when they contact officiants, and that's fine. However, if you're already thinking about incorporating secular Jewish wedding traditions, religious readings, or even your dog, they'd love to hear about it.
Have you seen anything you liked or didn't like at other weddings?
There's no better flattery than imitation! A wedding officiant observes to see what couples throw out casually and what makes their eyes light up. Does it look elegant? Is it fun? Participative? How about traditional? Officiants learn a lot from these answers, so the better they recognize the components that couples love, the better they can design a ceremony that matches.
Can you tell me who's in your wedding party?
In addition to getting to know your maid of honor and best man, who'll be there with you on your special day, it'll also make the ceremony run easier and smoother.
What would you say about your partner?
The wedding officiant asks each person to describe their partner and what they love about each other. It's about finding out how couples are different and similar and about their signature strengths.
Are you thinking of writing your own vows?
There are many types of couples, and some are more verbal than others, so your officiant will need to know if you'll be taking the lead or if they'll be leading the process. In addition to simple vows, you can also include your own words during the wedding ceremony.
Would you like to include any traditions or rituals? Is there anything you want to be left out?
Make sure you're ready to answer these important questions about your wedding ceremony as a couple. It's especially important for interfaith couples who want to create a unified ceremony based on their pasts or cultures.
The couple might also say they want a Unity Ritual, but they don't know what kind. Together, the officiant and couple will design a ritual that's appropriate for them and that takes into account the venue and theme. Another reason is to see if the officiant needs to do any research to be able to lead the ritual they want to include.
That's it! Remember to be prepared for these questions if you want your meeting with your wedding officiant to be as smooth as possible. I hope you have the ceremony of your dreams, full of love and happy tears!
That's it! If you want your meeting with your wedding officiant to go smoothly, be prepared for these questions. Wishing you a happy, love-filled ceremony!