Go for gold if you know this is what you want, but if you're unhappy, you need to make a change and find what makes you happy; if it's for the greater good, take steps to make the most of it, but your health status and emotional well-being comes first. You can build a network of support for yourself by constructing deep relationships with your peers, bosses, and even people in your network. It is vital to keep positive and healthy work relationships. You can either be ahead of or behind the group.
The workplace:
This is a trait that has been lost throughout many companies that have been so focused on productivity, managing to forget about the worker. Relationships in the workplace that will not only last for a long time but may be used as future references in times to come are something to consider and something to work on.  Know one another so that you can be there for each other. Knowing what motivates coworkers allows you to create a positive working atmosphere that fosters interaction and comprehension of different points of view.
Power of knowledge:
We all have something to bring to the table when it comes to our work.  Take time out of your day and listen to what others have to say, learn from their mistakes and successes, and try to find ways to work better together towards common goals.  You can never be too old to learn, and even if you are a junior, knowledge can never be forgotten. Knowledge is something that comes with time. Today's generation expects it to be at once the minute you walk into your job. It's this perfect world, it can be amazing, but all good things come with time.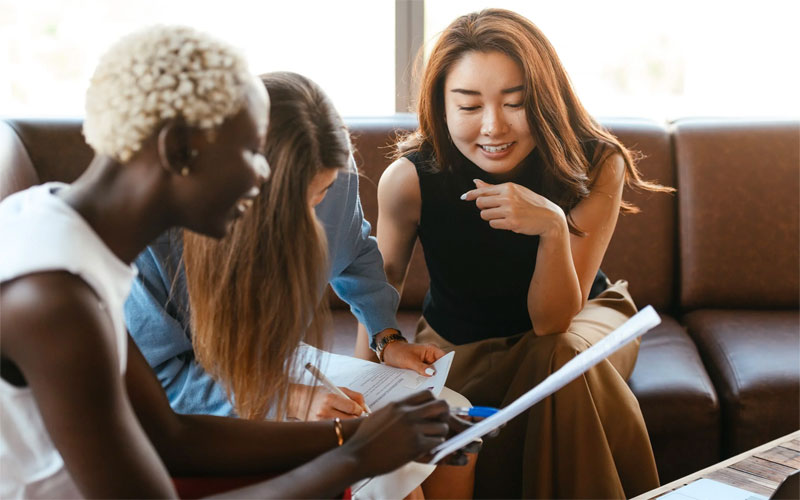 Mutual support:
When it comes down to crunch times at work, it is important that everyone supports one another in order to succeed. Having healthy relationships with coworkers encourages collaboration and allows for better problem-solving. This support system can be as simple as offering a kind word or lending an ear when someone needs to talk through an issue. It is equally important to recognize the accomplishments, big or small, of others and praise them for them.
4Good and healthy communication:
Good communication is the key to success. Conflicts arise when there is no proper manner of communicating between team members, which can lead to a lack of focus and less productivity. Take the time out to ensure that everyone is on the same page when it comes to tasks, deadlines, and objectives, and make sure you are all aligned with what needs to be done in order for tasks to get done effectively. If you do realize that this is not for you, you perhaps need to consult with someone like Lensa job search, who can assist you to find that place that will allow you to make the right connections and allow you to have meaningful, healthy and good relationships in a workplace that satisfies you.
In sum, you are establishing meaningful relationships in the workplace. These connections have the power to create a work environment where everyone can thrive and reach their full potential. So take the time out of your day to build a culture of encouragement and collaboration – you won't regret it.