When thinking of identity theft and its reach do you ever consider what would happen if this happened to you while on vacation? Do you safe guard your vacation plans to ensure a safe trip? Do you consider identity theft during traveling? Without even thinking one time I posted on my Facebook page about going to Orlando over the weekend. My mother emailed me immediately asking why I let everyone know I was going out of town. I honestly hadn't thought much about it but when I did I was a little irritated with myself.
Years ago my Facebook consisted of a few family and good friends but these days it is full of people I've met online, people I don't know personally. While I feel safe with the majority of the information I share I do think going out of town and letting people know when my house will be vacant is not the best idea. Now I talk about us going on vacation but I never indicate when. Instead I share the photos and experience with my friends, family, and readers AFTER I return. For the most part I don't fret about what will happen when I'm gone and enjoy a worry-free vacation. I'm more worried about something happening when I'm there.
When you travel it is a must to bring identity, sometimes passports,  and often credit cards. These are all sources an identity thief can use to take what he/she wants your personal information to steal what is important your identity. Have you ever thought about the possibility of an identity theft getting into your computer while you are out enjoying the city? It is best to password protect your computer and electronics or better yet keep them in a safe, which is often available at hotels.
Another way to help protect your identity is to apply for a program such as http://www.identityguard.com. I personally have been using the service for over 6 months and I'm pretty sure I'm going to renew at the end of the year. I love getting alerts when my credit has been accessed, when I changed has been made. When I applied for credit to purchase a television at Best Buy by the end of the day I received an email that my credit was run. You are also given your credit score every quarter. Identity Guard also has a great program to make sure you safeguard your children's identity and credit, you can find out more information on http://www.identityguard.com.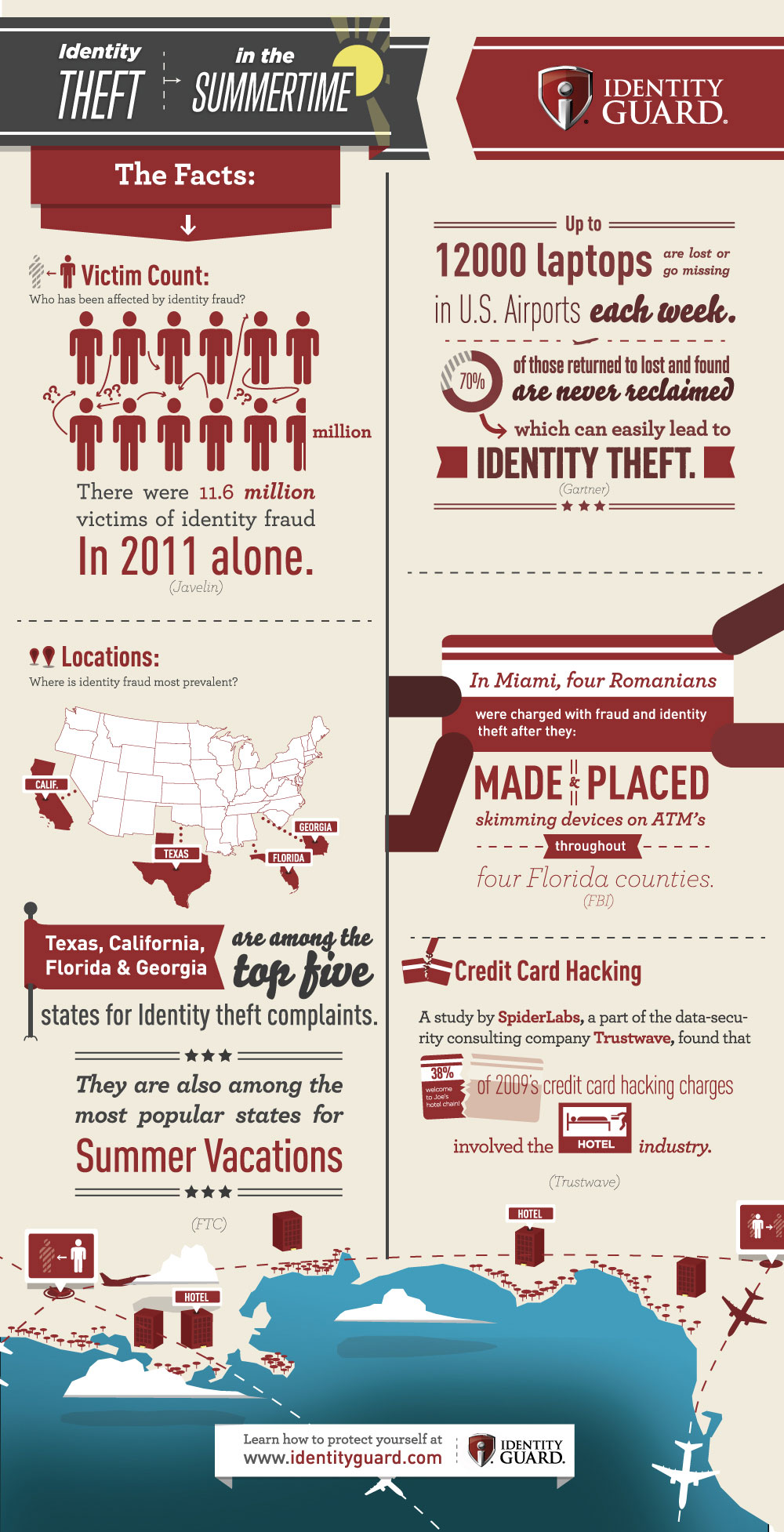 ---
Disclaimer: This service was provided to me for review at no charge. In addition I received monetary compensation. All opinions are my own. You may read more of my disclosure here.
---