I'm excited this holiday season to be partnering with Walgreens! I will be showing you how they are the perfect destination to buy the perfect small gifts for all the service providers on your list. The holidays often bring out the best in people. This is the time of year when people sometimes forgotten are remembered. Maybe forgotten is a strong word as I never forget those people who help me with my children, my home, and managing my time. People such as the pool service guy, the lawn guy, the after care workers at the school and the teachers who work with my children on a weekly basis.
I remember having a conversation with a woman that use to watch my youngest son when he was an infant. She was a delightful woman, older in age and to make a little extra money she watched two infants during the day. She was telling me that she was having the hardest time, one holiday season, meeting the garbage collectors to give them a holiday gift. I was young at the time and never really thought of giving a gift to the garbage collectors or mailman. It opened my eyes to those that are around us that work tirelessly to make our lives just a little easier.
I polled a few of my friends and co-workers to see what they give the service providers in their lives each year. I noticed that depending on their age and creative abilities their answers varied. Those co-workers of mine that are a little older tend to gift to more people such as the mailmen, maintenance workers, and delivery men. Those that were younger gifted more to friends, co-workers, and teachers.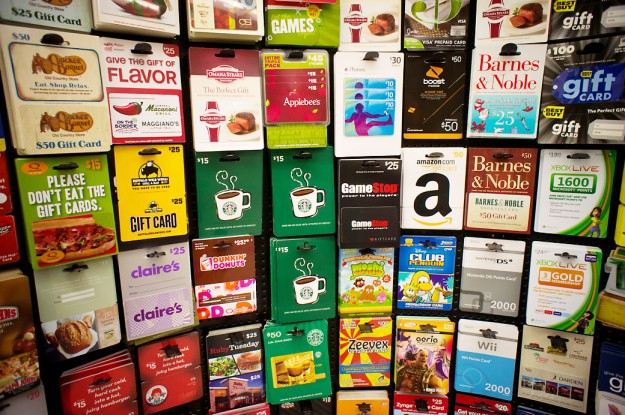 One co-worker of mine always makes me smile because she is so creative and crafty. In fact, when she retires I suggested she start a DIY and craft blog LOL. One year I received a beautiful book mark that she made herself. She is very thoughtful and when she gives to the people who help manager her daily life, she tends to make something whether it be a craft or something edible. However more often then not the answer I received when asked what you usually give the answer was "a gift card". In fact, a recent survey by Walgreens, found that gift cards were a clear favorite with two-thirds of those service providers polled choosing them as their favorite gift to receive. Right behind gift cards were candles, food gifts, and personal care gift sets.
I usually allow Honey to pick out gifts for our everyday service providers. She is always so thoughtful and hates giving gift cards so we always end up purchasing something fun. Walgreens is the perfect place to find gifts for all the service providers on our list. No need to shop at multiple places, we can find everything we need – including the wrapping paper and gift cards to accompany our gifts. I'm excited to share some of our top choices from Walgreens in upcoming posts!
We would love to see your tweets and Instagram photos using #WalgreensHoliday sharing your typical purchases.
What do you usually love to give your everyday service providers for the holidays?