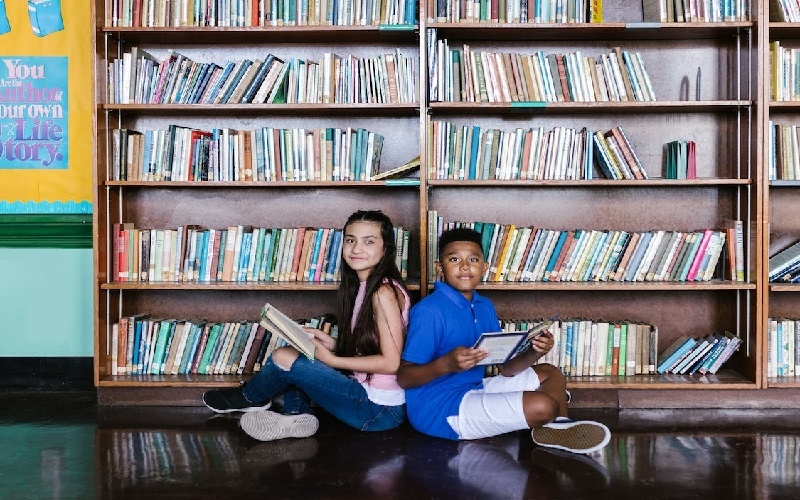 The books we read, conversations, and media all shape a child's approach to learning. Non-fiction books are an excellent way to introduce children to the world around them and build their understanding of it. Through reading, children learn about:
Different cultures
People's lives
Psychology – emotions, behaviors, social interactions, etc.
Geography
History
Art
Religion, and more.
Non-fiction books expand their horizons beyond the everyday experiences they encounter in school and at home. Non-fiction books can help children develop critical thinking. They also develop problem-solving skills as they analyze and interpret information.
Reading non-fiction books with a child is a wonderful way for parents to bond with their kids. In addition, it spikes meaningful conversations about important topics. When choosing a non-fiction book for a child, consider the topic and level of complexity appropriate for their age and interests. The points below explain how non-fiction books enhance children's world understanding.
Make Real-World Connections
Reality books make children recognize how events or situations relate to their lives or environment. Exposure to real stories and information builds on their knowledge and personal experience.
For example, walking might excite them to read about trees and leaves. Going to the market together helps them learn about trading money for goods, how the market works, how to save money, etc. Backing up these experiences with reading helps children internalize concepts they can use later correctly.
Non-fiction books put into context things they see every day. Such books put their place in the world into perspective by introducing them to different concepts and experiences.
For instance, educational titles – like the Connor Boyack books – on economics, finance, civil liberties, and home economics can help children become better-adapted citizens by teaching them important skills and knowledge to navigate the world. These subjects can help children understand how the economy works, how to manage their finances, the value of civil rights and freedoms, and how to run a household. By solidly understanding these subjects, children will be better equipped to make informed decisions, participate in their communities, and be active, responsible citizens.
This information also forms an appreciation and respect for diversity. Besides, it develops children's knowledge base of current issues and how they can improve their lives and the lives of others.
Nurture Critical Thinking, and Information-gathering Skills
Children are curious. Reading exposes them to different points of view, which supports them in developing their opinions on certain matters. Children learn new facts and figures that mold a deeper understanding of the world by reading about various topics. Their curiosity sparks and stimulates them to discover even more information on the topics that interest them.
Finding out information by themselves from a book is better than giving them an outright answer because it teaches them how to research. It supports critical thinking, encouraging them to reason outside the box. They devise creative solutions to problems instead of accepting the status quo. Gathering information from various sources teaches children how to make informed judgments.
Build Vocabulary and Language Skills
Non-fiction books help children to learn new terms, phrases, and ideas. In addition, they expand kids' vocabulary, which is beneficial in practicing sharing their feelings and thoughts. Essentially, they help children develop their vocabulary and language skills by exposing them to new words and concepts in context, promoting comprehension and helping build their understanding of the world.
Ease Transition to Complex Learning
When children comprehend non-fiction texts, it bolsters their academic success. Early interaction with similar texts, tones, and writing styles prepares children for formal education. It gradually introduces them to complex concepts and ideas as it exposes children to some topics before formal learning.
Non-fiction books enable children to comprehend context. This comprehension is essential when studying subjects like history or science. Children who understand a subject's context focus less on memorizing facts and more on analyzing information. Context gives a frame of reference, makes connections, and develops problem-solving skills.
Final Thoughts
Children's understanding of the world benefits from exposure to true-life books. Select books that cover a wide range of topics, including science, social studies, economy, and nature. Choose books that are age-appropriate in language and illustrations. Pick non-fiction books that suit their interests and reading level. Children become more engaged in their learning when it sparks their interest. The right books inspire kids to explore new topics and appreciate our world's diversity of people and experiences.