You've heard me say a time or two that I am a self proclaimed tech geek. I love my computers, gadgets, and iPhones. I love to try out the newest techy toy and I love finding fun and unique gifts. Technology is power, and fun! I would easily give up my cable TV as long as I had my computer and internet, a move my husband would strongly disagree with. I was excited when the iPad came out and just as disappointed that I do not have one. So if anyone has one they would like to donate feel free to send me your email I will be happy to send you my address.
When I had the chance to work with Think Geek, one of my IT guy (at works) favorite stores, I had a hard time choosing what would be fun to review. Of course I always have a hard time when it comes to fun/want versus logic/need. Either way it was great browsing through the site of unique gifts. My kids would have LOVED this jelly fish mood lamp, however I did not chose this.
Unique Gifts From Think Geek
How funny, while browsing I found this Outdoor LCD Window Thermometer. I actually already own this, my son gave it to me as a gift. He won it at school I think.
Now if I was thinking practical, logical, and something we would use, this Sonic Bomb Alarm Clock with Bed Shaker is definitely on the top of unique gifts found at Think Geek. This is something we could use in the Shibley household. Seriously I think I'm the only one that hears an alarm clock in the morning. I think if we had a fire alarm going off my entire house would still be sound asleep. I may just have to get this for Buddy for Christmas (update: we have two of these in our house now), we are trying to teach him to be responsible and get up on his own in the morning.
In the end I actually did chose something practical yet fun and still something I consider unique gifts for your tech geek. Ok maybe more practical then fun to most. I decided to go with the Lilliput Mini USB Monitor. When do I  use this? Well when I blog of course. I'm very often talking to a friend of mine on the computer and we talk using the gmail chat. So I'm constantly having to minimize my screen to talk. With this 7″ extra monitor I can move her chat right over to the screen and see it at all times. Very nifty and easy to use, makes blogging and chatting a whole lot easier.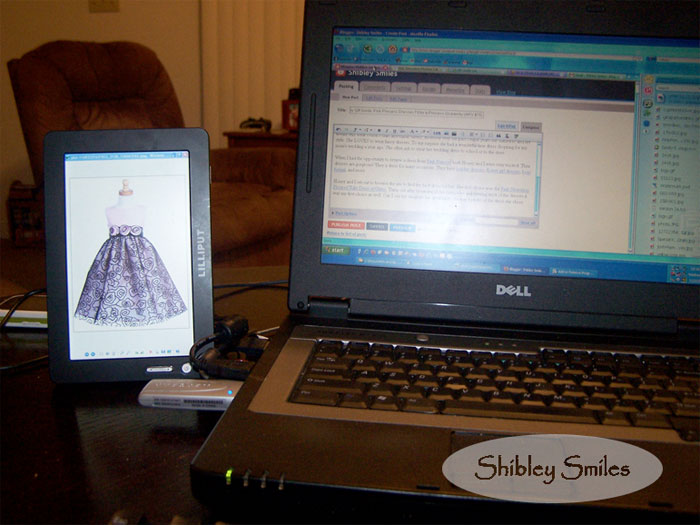 Think Geek likes to reward you for shopping with them. Who doesn't want extra rewards when spending some dough on some unique gifts and nifty gadgets.
Geek Points
What the heck are "Geek Points"?
Geek Points are our way of saying thanks for being incredibly cool and shopping with us! The more you shop, the more points you can earn towards some pretty nifty rewards.
Already signed up for
Geek Points?
When you sign up for Geek Points, you:
Earn points from each purchase
Can redeem those points later to get stuff for free
Rainbows shoot out of your favorite internet device*
If you don't have a ThinkGeek account yet (ZOMG!) you'll need to set one up. Benefits of an account include storing and sharing your Wish Lists, saved carts and addresses, and the ability to comment on our blog. Create your account now and then you'll be prompted to sign up for Geek Points. (Looking for the fine print? Check out the Terms & Conditions.)
The bottom line here is Think Geek is cool, cutting edge, and has the funniest items on the block. Take it from this tech geek be cool shop at Think Geek! I'm sure you can see by my enthusiasm why I've added this company to my Holiday Gift Guide as a great place to find unique gifts for your tech geek!