Many of us do not realize how our everyday habits might impact our eyes and vision. You will likely only consider your eye health when you are faced with an eye infection or find a chalazion on your eyelid (see chalazion explained from All About Vision) Thankfully, there are many steps you can take to reduce the risk of many of the most common eye problems. In addition to this, you should also have regular eye tests, at least every two years.
Tips for Good Eye Health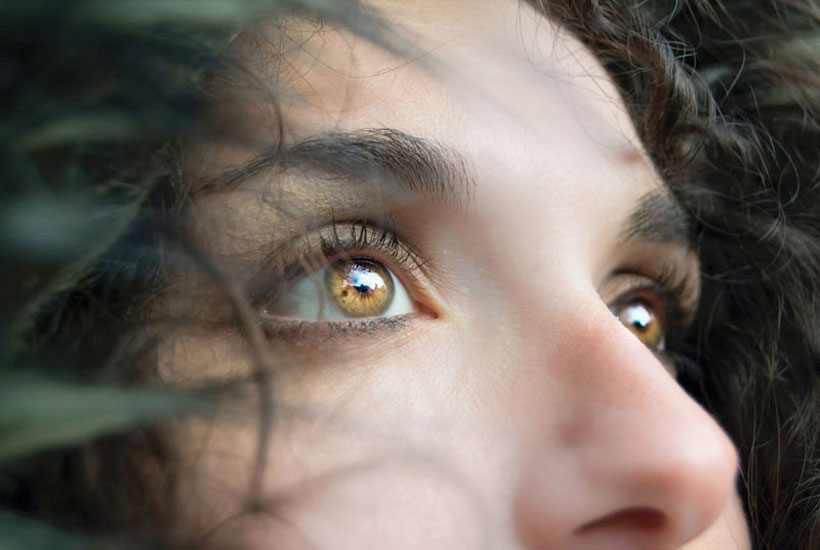 Keep facecloths and makeup to yourself
Bacteria thrive in moist, dark environments like mascara tubes or other makeup products. They can also live on towels or washcloths. Keep these items to yourself to prevent the spread of germs that can cause eye infections.
Replace old makeup products
Over time, makeup products and lotions expire, and the preservatives that keep them safe to use start to break down. Pencils and powders can last up to two years, liquid foundation, and other creams usually last about six months. Mascara and liquid eyeliner should be replaced at least every three months.
Stop rubbing your eyes
No matter how much you wash your hands, they always carry germs. Rubbing your eyes can lead to infection and can also cause corneal abrasions (painful scratches on the surface of the eye.)
Wash your face every night
Going to bed with a dirty face can cause your eyes to become dry and inflamed. So make sure you wash your face every night, no matter how tired you are.
Limit the use of contact lenses
Do not leave daily use lenses in overnight as this can cause serious problems. Similarly, wearing old, dirty, or damaged lenses can put your eyes at risk.
Stay away from smoke
Exposure to smoke from cigarettes, barbecues, or campfires can lead to dry and irritated eyes.
Limit your screen time
Staring at a computer screen for too long can make your eyes tired and itchy, and can cause chronic headaches. To give your eyes a break, follow the 20-20-20 rule: after 20 minutes of screen time, focus on something at least 20 feet away for 20 seconds.
Use eye protection
Always wear safety glasses if you are using power tools or any time your eyes might be exposed to flying particles. Eye injuries are painful in the short term but in a long time can cause serious vision problems.
Always wear your sunglasses
Protect yourself from harmful UV rays by always wearing sunglasses when spending time in the sun or on a tanning bed, and never look directly at the sun.
Take care of the rest of your body
People do not often think of their eyes when considering the risks of alcohol consumption or poor diet, but good eye health goes hand in hand with a healthy body overall. Limit your consumption of alcohol, drink plenty of water, and eat a balanced diet to give your body all the vitamins and minerals it needs.