After a grinding working period, everyone wants a relaxing vacation with friends or family. Going on a vacation is a great way to release your mental and physical stress. It develops a wave of contentment and calmness in a person. Hence, vacation is a gateway to escape from daily routine. Check out our top 5 Caribbean family destinations.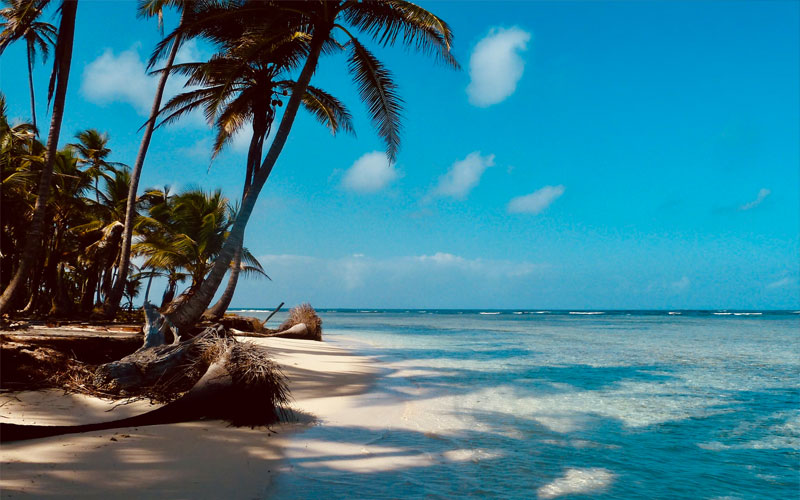 Vacations are coming; have you planned it yet? If not, this post will bring some of the most exciting places to your notice. Are you looking for an exciting place? Consider these Caribbean destinations as your top priority if you are an active vacationer.
Top-Notch Caribbean Family Destinations
From scuba diving to ancient ruins, the Caribbean is a perfect place for your recreational activities. Additionally, the entire adventure fits within your budget.
Dominican Republic
The Dominican Republic houses the world's most extensive mating and calving grounds, with its peripheries providing a spectacular view. Planning an aquatic adventure with your friends and family will bring breathtaking views, swimming, and passive interaction with whales.
Many of you have already witnessed their surface behavior. But having a direct, non-invasive encounter with whales happens once in a blue moon. This big fish expedition in warm, clear water exists nowhere on this Earth except in the Dominican. If you are an active vacationer, it is a one-stop place.
Whenever the newborn calves see you floating momentarily, it soothes your nerves. Undoubtedly, you may be intimidated by those giant-sized whales. However, you will realize they are extremely gentle and incredibly friendly instincts with time.
The British Virgin Islands
The British Virgin Islands should be your first spot if you ever visit the Caribbean. These islands consist of 4 larger islands and a few smaller ones. Moreover, they have pretty much everything within your eyesight. This feature makes sailing convenient. Whether you have a bareboat route or are sailing under the supervision of experts, it offers a lifetime experience.
Guana and Necker's island is its center of attraction. Millions of tourists around the globe go there to experience breathtaking views. If you are a beach lover, pack your stuff with sunscreens, and go straight towards White Bay Beach or Cane Garden Bay. You can also find some of the most lavish resorts to make your stay worthwhile.
Jamaica
Jamaica will be a perfect place for you if you want to explore new cultures and traditions, arts and crafts, music, and songs. It presents an excellent spot for active vacationers looking for exciting and adventurous stuff.
This beautiful island is packed with tropical fruits, greenery, and tempting spices. You can take your adventure to the next level by grilling under the soothing moonlight and satisfying your hunger with mouth-watering grilled meat. Additionally, you can avail of plenty of adventures, including zip line adventure, riding a bamboo raft, etc. You may also visit the waterfalls for a more exciting adventure.
St. Barts
Are you a nature lover? St. Barts is here to take you on a new venture never seen before. It will reward you with pleasant views and friendly islands. This French-speaking Caribbean island is as golden and lavish as its counterparts. Valuable vegetables and herbs grow here, such as cinnamon and ginger.
There are many five-star options that provide lovely views of the ocean from exotic mountains. Villas located near Gustavia and Marina are one of the best places to stay in St. Barts. Apart from that, it also houses other luxurious resorts for your stay. You can enjoy different water sports centers while living the best days of your life with your friends. 
Antigua and Barbuda
Antigua and Barbuda are filled with 365 beaches, a beach for each day. You can even enjoy your whole year, without visiting an island twice. It is a fun place as you will visit new beaches every day. Many vacation places present limited locations. On the contrary, Antigua and Barbuda are here to discover amazing family destinations in the Caribbean paradise.
This place also has an English Harbour. It is the only functioning Georgian harbor to date. Moreover, Antigua's southern coast reveals exciting places for active vacationers. You can enjoy water sports, tennis, and hiking with your friends if you are looking for a kids-free gateway.
Conclusion
The Caribbean is a great place where you can hike on the giant mountains, enjoy water rafting on the roaring rivers, experience various cultures, and eat the most tempting dishes. Its resorts and villas offer all the amenities and luxuries for its visitors. Therefore, enjoy your stay and make your presence worthwhile.