My son is graduating high school this year. Give me a moment. I have to let that sink in. My son…graduating…high school? Wow. Like in 24 days, 4weeks! Time has flown by! The past year especially has been a whirlwind keeping us busy with the typical senior to-do list: pictures, tests, and applications as well as prom, graduation parties, and more. I've given my son a strong foundation and soon it will be time for him to take the next steps into adulthood. Transitioning from high school to college can be difficult and I've found that most advice given to high schoolers involved starting early and being prepared. Here are a few of my favorite tips:
Tips from Transitioning from High School to College
Take tests such as the ACT or SAT as early as allowed, so they can be taken again if necessary.
Most high schools offer college prep classes, some even credit towards your degree. Try at least one, more if you have room in your schedule.
When choosing a school, pick on a variety of criteria including offering classes you're interested in, location, and financial situation. The US Department of Education has a program called College Navigator to help narrow down your list.
When you've nailed down your colleges of choice, research their application guidelines and follow them to the T. The earlier, the better.
After being accepted, consider participating in a summer program. That way you'll get a sense of college life without a full class load. Find your lecture halls, professor's offices, and other important buildings on campus. Familiarize yourself with close eating establishments, laundry, and a copy place.
When classes start, set aside study time and stick to it. Put away your cell phone and other distractions, read like you mean it – thoroughly and carefully.
Reach out! Ask for any kind of help when you need it, there are people for whatever you're dealing with be it class related or otherwise.
Have fun, but know your limits. School comes first, period. You're there to have new experiences but the priority is to get an education.
Arm yourself with the right easy-to-use PC and other aids to manage your homework, extracurricular schedule, and other activities.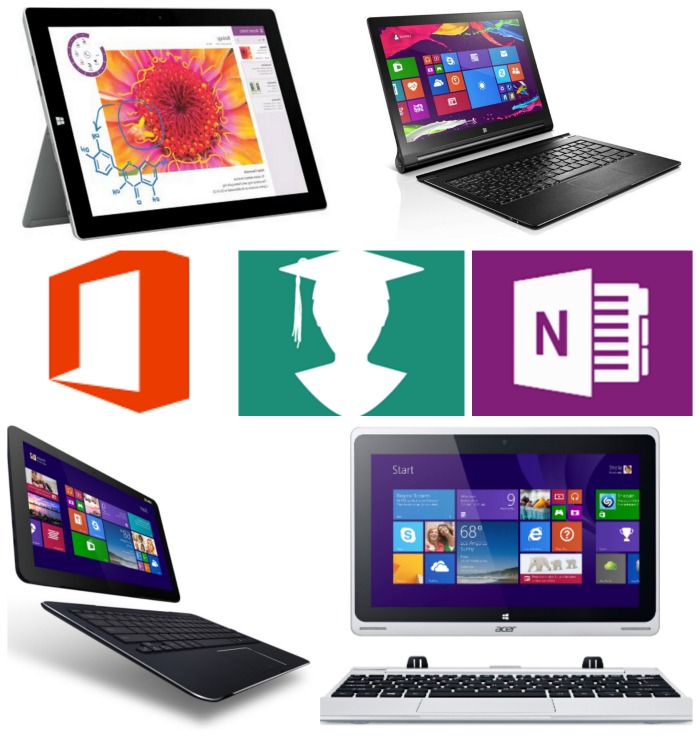 Convertible PCs like the HP Spectre x360 and ASUS Transformer Book Chi are perfect for college bound teens. Both are affordable and versatile as well as lightweight, making them easy to carry. They come loaded with fantastic educational and organizational apps such as: OneNote your digital notebook for keeping track of what's important in your life. Jot down your ideas, keep track of classroom and meeting notes, clip from the web, and make a to-do list, as well as draw and sketch your ideas on any touch-enabled device using your finger or stylus. OneNote is your one place to capture and organize everything. Whether you're at home, in the office, or on the go, your notes travel with you. They are automatically saved and synced in the cloud, so you always have the latest on all your devices and My Study Life, a planner for students, teachers and lecturers designed to make your study life easier to manage. My Study Life allows you to store your classes, homework and exams in the cloud making it available on any device, wherever you are. Unlike a paper planner or school diary, My Study Life integrates all areas of your academic life – see homework due and overdue for classes, classes which conflict with your exams and even add revision tasks for a specific exam – all in a free, easy to use application.
Other PCs like the Surface 3 and Dell XPS 13 are great options for graduating college students, they are portable, powerful, and perfect for staying organized in a new job or continuing classes. Additionally, this summer grads can learn new skills and find inspiration with Microsoft YouthSpark, which offers free summer camps, education, mentorship and job resources for students of all ages.
What's your tip for the college transition?