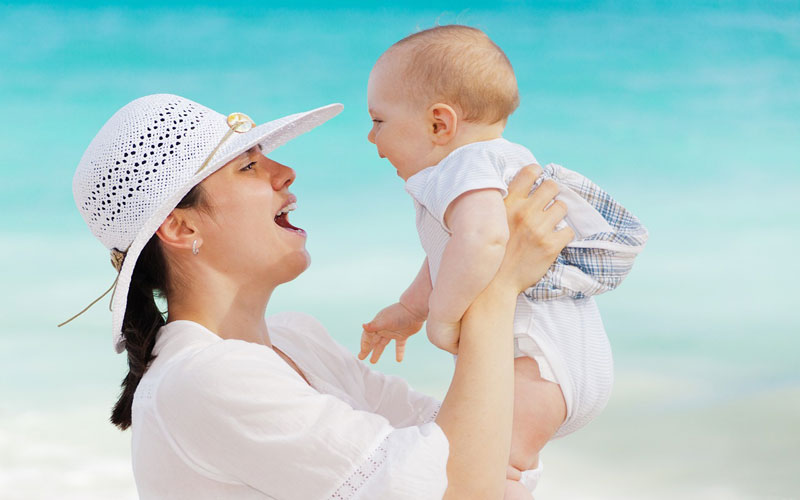 Embracing the arrival of a delightful new addition into your world brings an indescribable sense of happiness. As caregivers, our primary focus revolves around the protection and welfare of our kids above all else. Owing to the inquisitive tendencies and rapid development of infants and young children, it becomes essential to anticipate their needs by creating a secure environment where they can explore and flourish. In this post, we will explore invaluable suggestions and perspectives that will help you in keeping your infant and toddler safe.
Get Safety Accessories
Baby accessories are inconspicuous yet indispensable items that offer an added layer of security and tranquility for caregivers. Begin by procuring protective covers for electrical outlets to deter inquisitive little hands from venturing into potentially hazardous areas. If you frequently engage in outdoor activities, contemplate acquiring a pram suitable for infants and toddlers. Retailers such as Diono offer a diverse array of options tailored to different age groups. The inclusion of cabinet fasteners is also invaluable, as it keeps harmful cleaning substances or pointed objects inaccessible. Install safety barriers to restrict entry to stairs or other risky areas.
Monitor Their Physical Appearance
While it's only natural for our little ones to experience minor accidents and minor injuries during their exploration of the world, it remains vital to diligently observe their physical state for any signs of distress or harm. Remain watchful for any unfamiliar swelling, bruising, or lacerations that may need medical attention.
In particular, exercise caution when monitoring their head and facial areas, as these regions are more susceptible to accidental tumbles or bumps. Should you notice any worrisome changes in their appearance or behavior, such as persistent crying, restlessness, or difficulties in mobility, it is advisable to promptly seek medical guidance. Consistently examining your child's physical well-being aids in the early identification and resolution of potential safety concerns.
Keep Harmful Items Out of Reach
When it comes to ensuring the well-being of our youngest ones, one of the fundamental practices revolves around preventing their access to harmful objects. These curious explorers possess a remarkable ability to acquire anything within their grasp. Dedicate time to carefully assess your living environment, identifying potential dangers
Safely store cleaning supplies, medications, and any toxic substances in cabinets or drawers that are beyond the reach of young children. Keep small items, such as coins or batteries, out of their range to minimize choking hazards. Additionally, exercise caution regarding cords from blinds or curtains, which can pose a risk of strangulation.
Don't Let Them Outside Without Supervision
It is of utmost importance to bear in mind the significance of attentive oversight, particularly during outdoor endeavors. While it is only natural for children to derive pleasure from exploring the wonders of the external environment, it remains vital to maintain a vigilant watch over them in order to avoid accidents or harm. The behavior of young children can be unpredictable, and they may unknowingly stray or encounter hazardous circumstances without understanding the associated dangers.
Establish an unyielding decree that forbids solitary play in outdoor settings, even within seemingly secure domains like a backyard or a recreational area. Accompany them unfailingly, ensuring unbroken visual contact. By doing so, you can promptly address any plausible hazards and guarantee their welfare. Always bear in mind that delivering a secure and closely supervised outdoor encounter facilitates the cultivation of their curiosity while mitigating potential hazards.
As caretakers, our foremost duty revolves around establishing a secure and nurturing milieu for our young ones. By incorporating the aforementioned suggestions, we can substantially reduce the potential risks and dangers they may encounter. It is important to bear in mind that safety measures should be consistently implemented and adjusted as your child progresses and acquires new abilities. While we cannot fully shield our little ones from every minor injury or harm, adopting a proactive approach to cultivating a safe environment shall grant them the liberty to explore, learn, and develop with unwavering confidence.