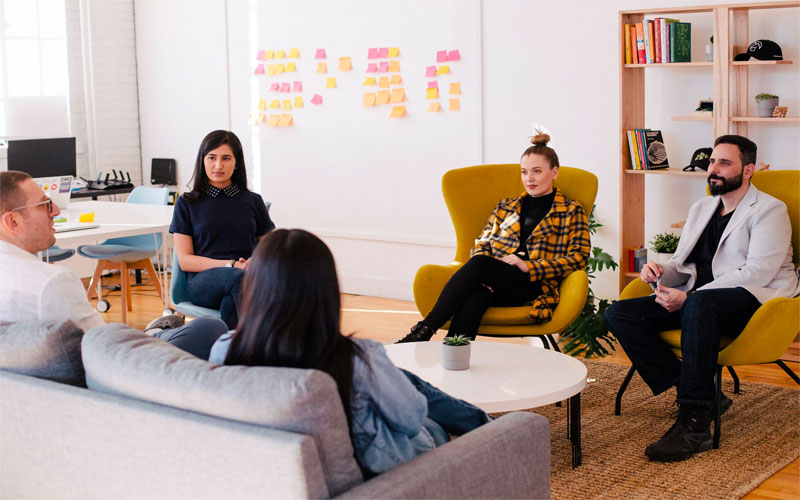 When the going gets tough, we could all use a little help and guidance. That is why there are counselors who are trained to help us through different situations and in different contexts, so we can make the best decisions.
Considering the impact that counselors can make on people's lives, it is crucial that they are well-equipped to understand people's needs and provide assistance accordingly.
Read ahead to learn about the varying contexts in which counselors work and the 10 essential skills required to become a great counselor.
What Does A Counselor Do?
Counselors are trained professionals who provide guidance on personal, practical, or psychological problems to bring about constructive change and enhance wellbeing. They are usually trained in psychology, social work, counseling, or psychotherapy.
Counselors aim to build a trusting, supportive relationship with their clients and offer different kinds of assistance, typically through talk-based interactions or therapy.
Because individuals face such problems in countless areas, counselors work in many different contexts. The different types of counselors, therefore, include (but are not limited to):
School and educational counselors
Mental health and psychological counselors
Family, couples, and marriage counselors
Career counselors
Substance abuse counselors
Trauma counselors
10 Essential Skills To Become A Great Counsellor
Interpersonal Skills
Counselors work directly with people to help them with personal or psychological problems and should be able to work effectively with them. This makes it important to build a comfortable and trust-based relationship with the client, where they are comfortable sharing and discussing such private details.
So to become a good counselor, one should develop strong interpersonal skills so that they can connect with their clients and help them feel comfortable in sharing vulnerable details about their lives. Developing interpersonal skills can be as simple as practicing active listening or even gaining a diploma of counseling from a trusted institution.
Patience
Counselors are meant to guide their clients, working with them at their own pace, and listening to them carefully before providing advice or pushing them towards specific actions.
It is important to remain patient and unreactive even when the client is not doing what you think may be best.
Communication Skills
It is important for counselors to understand their clients and communicate with them clearly and effectively. To do so, it is important to develop listening skills to understand the nuances of what the client is sharing.
Counselors should also be clear in their suggestions and avoid making the client feel judged or misunderstood.
Observation Skills
Human behavior is often layered and complex. This means that all-important information may not be communicated through direct verbal communication. Instead, it is important to also observe facial expressions, body language, and emotions and attempt to read between the lines.
Observation skills also include analyzing new information and drawing patterns to offer helpful advice and guidance.
Problem-Solving Skills
Counselors are expected to help their clients navigate the challenges in their lives, making critical thinking and problem-solving skills important. Instead of simply listening, counselors must be able to provide constructive feedback and look for long-term and short-term solutions to problems.
It is also important that counselors do not shy away from challenges and can take a rational and logical approach to resolving problems rather than having exaggerated emotional responses.
Dependability
Many issues can be sensitive or even of urgent nature, so the client needs to know that her counselor is someone she can continue to go to and rely on. Inconsistency, on the other hand, may erode the client's trust in the counselor and impede her progress.
It is a great responsibility to be guiding someone in their life because the decisions you help people make can have profound consequences.
As demonstrated by all the qualities mentioned, it takes a considerable amount of caring, compassion, organization, and flexibility to be a quality counselor. All of this can be quite a challenge to juggle, which is why counselors working with clients struggling with substance use often rely upon the assistance of substance use disorder software to maintain professional dependability.
Emotional Stability
Individuals rely on their counselors to provide measured advice and guidance. Therefore, a great counselor, while emotionally sensitive, is not reactive. The counselor cares about the client's situation, but refrains from getting too invested emotionally.
Excessive emotional involvement can also make one lose sight of what the client needs.
Furthermore, it is significant to note that listening to, understanding, and responding to clients can take an emotional toll, so it is crucial that the counselor is emotionally healthy and stable.
Compassion And Interest In Others
Because counselors are required to help people, a great counselor would take an interest in his clients' lives and be compassionate towards them.
Being compassionate would promote a trusting and beneficial relationship between the counselor and client, putting the client at ease in discussing their problems.
Cultural Sensitivity
People come from different backgrounds with varying norms, cultures, and practices. It is, therefore, vital for a great counselor to understand the client's context and restraints in order to understand their problems and suggest the most suitable course of action.
Counselors should also make sure they do not invalidate the client's belief systems or cultural perceptions as that may be counterproductive in helping them.
Flexibility
Life is unpredictable and change is not linear. It is unreasonable to expect that results will come quickly or according to expectation.
Competent counselors should remain flexible in their expectations and approaches and should be willing to make changes as required. They should also explore new research that could change their practices and approaches with clients to better serve them.