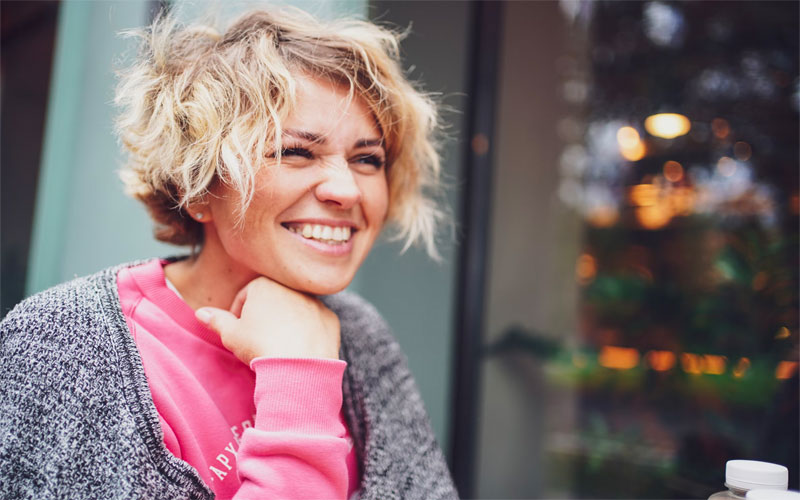 We all want to live our best lives, but sometimes it's hard to know where to start. You may also think that you need to make drastic changes in order for your life to change too—but that doesn't have to be the case. Sometimes, all it takes is a few small changes across different areas of your life to see the biggest difference in your happiness levels.
If you're looking for some inspiration to make some positive changes in your life, you've come to the right place. In this blog post, we're going to take a look at some of the best lifestyle changes you can make for a happier, healthier life.
Get Moving
Exercise is one of the most important things you can do for your health, both mental and physical. A regular workout routine can help improve your energy levels, mood, sleep quality, and overall health. And it doesn't have to be anything too intense—just 30 minutes of moderate exercise a day is enough to make a difference. So find an activity that you enjoy and make time for it several times a week. When you get up and get moving, your body will thank you for it.
Eat Healthily
What we put into our bodies has a big impact on our health and well-being. Eating plenty of fruits, vegetables, and whole grains provides our bodies with the nutrients they need to function at their best. And cut back on processed foods, sugary drinks, and excessive amounts of saturated and unhealthy fats. Making small changes like these can make a big difference in your health over time. You'll feel like you have so much more energy this way!
Spend Time With Loved Ones
Human connection is essential for a happy and fulfilling life. Spending time with friends and family can help reduce stress, improve your mood, and increase feelings of happiness and satisfaction. So make an effort to connect with the people you care about on a regular basis—you'll be glad you did! Whether you stay in touch via text, social media, or in person, make time for the people who matter most to you. You'll find that making plans really helps to boost your mood.
Get Enough Sleep
Most adults need around seven or eight hours of sleep per night in order to function at their best during the day. But unfortunately, many of us don't get enough sleep on a regular basis. If you're struggling to get enough sleep, there are a few things you can try: limit screen time before bed, establish a regular bedtime routine, and create an environment in your bedroom that promotes relaxation (think: darkening the room and using calming scents). By making sleep a priority, you'll feel more rested and energized during the day—and your overall health will improve as well.
Take Some Time for Yourself
It's important to take care of yourself both physically and mentally if you want to live your best life possible. Make sure to schedule some me time into your week so that you can do things that make you happy without any obligations or expectations attached. This could mean taking yourself on a solo trip somewhere new, exploring a hobby that interests you, or simply taking some time each day to read or meditate in peace and quiet—whatever makes you feel good! And don't feel guilty about it, it's definitely important for your happiness and your wellbeing!
Pamper Yourself
Another thing that you might want to think about doing is scheduling a good old pamper session. When you want to be able to feel well-rested, relaxed, and generally in good spirits, it's always a good idea to take care of yourself. Scheduling weekly and monthly pamper sessions can really make a difference. You may find that even booking treatments from facials to laser hair removal really makes a difference too. It's all about doing things that make you feel great.
Do Something You Love
It's important to have hobbies and interests outside of work or school. Doing things you enjoy can boost your mood and reduce stress levels. This can tie in nicely with your me time—but it can also go beyond that too. Alongside having thirty minutes to yourself each day, why not take up a new pastime? Maybe you've always wanted to learn how to play tennis or speak French. Now is the time to make it happen for the sake of your satisfaction in life.
Shake Up Your Career Path
Finally, you may find that one of the most beneficial and rewarding changes you can make relates to your career. A lot of people stay in jobs they hate because they think it's stability. They believe that as long as they have a steady paycheck, they're doing okay. But what they don't realize is that they're sacrificing their happiness for an illusion of security. The truth is, there's no such thing as a stable job. So if you're not happy with your current situation, it's time to make a change.
Changing your career or starting your own business can be a scary proposition, but it can also be one of the most rewarding things you'll ever do. When you take control of your own life, you'll find that you're happier and more fulfilled. You'll also be surprised at how much more productive you are when you're doing something you love. So don't be afraid to make a change. It could be the best decision you ever make.
Changing Your Life for the Better!
Implementing lifestyle changes can be daunting, but even small changes can make a big impact on your life. This doesn't mean that you have to expect a huge life overhaul—or even look to do everything at once. Instead, it is very much the case that little changes over time can make a huge difference. So if you're looking for ways to improve your life, start with these simple lifestyle changes! Before long, you'll start to see the benefits and realize that living your best life is entirely possible.