Most of us do spring cleaning in our homes but we often forget that our vehicles need spring cleaning as well. Winter can wreak havoc on your vehicle between the slush, salt and frigid temperatures. When spring finally makes its appearance, there are some cleaning tips that you should adhere to for your vehicle.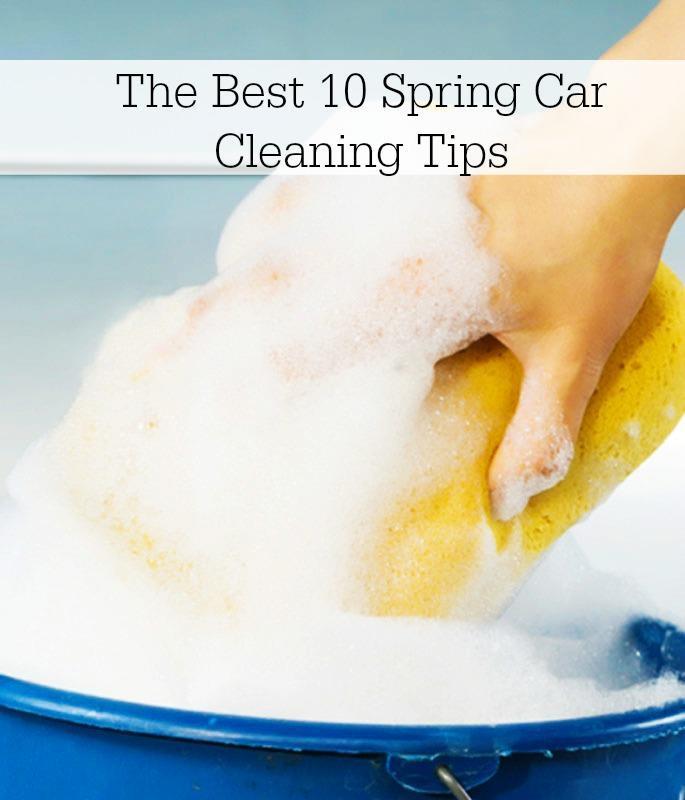 Spring Car Cleaning Tips
Clean Out Trash– The first thing you should do is get rid of all the trash in the car that you have been ignoring all winter. Be sure that you get underneath the seats and in the trunk.
Vacuum Inside– Vacuum the interior of the car starting at the top and working downwards.
Clean Carpet/Upholstery– Get a spray bottle of upholstery and carpet cleaner for vehicles. Spray all the carpets and upholstery, scrub and wipe down.
Clean Windows– You want to start by washing the windows of your vehicle with a cleaner that doesn't have ammonia since this just makes the windows fog up more.
Wash Exterior– Just as you did the interior, you want to wash the exterior of the car starting at the top and working your way down. Be sure to get the undercarriage of the car as this area gets the most salt build up from the roads.
Replace Air Filter– The air filter needs to be changed because of the fact that it is designed to keep dirt and grime from getting into the ventilation system.
Clean the Trunk- You want to remove any winter items from your trunk such as bags of sand or gravel and snowshoes. This helps to free up space so you end up with better fuel mileage.
Clean Doors– Scrub down the panels of the door and then seal them with silicone spray.
Clean Car Mats– The floor mats of your vehicle probably take the hardest beating in the winter months. Be sure that you allow the mats to completely dry before you put them back in the car or mildew will grow.
Change Tires– When spring arrives, you want to take your winter tires off because they tend to soften when the weather warms up.
Don't forget to replace your air freshener too. I recommend something to remind you that the sun is shining and the air is fresh. Something perfect for the entrance of spring. I personally love air fresheners that remind me of the beach!
Now that your car is all clean and smelling great it is time to spend a little time in it. Can we say ROAD TRIP! Through the end of March, Discover cardmembers can sign up for 5% cashback on gas and transportation. And, they can also sign up for the next quarterly category, which is restaurants and movies.
Or if you are looking for a travel credit card to use while you are enjoying your vacation and stopping at great places to eat, enjoying amazing entertainment around the country why not use your Discover it Miles Card to rack up some miles so for your next trip? With no signups or spending caps, the sky is your limit! Check out the benefits of the new Discover it Miles card.
Discover it Miles Card
The new Discover it Miles card offers 1.5x Miles per dollar spent and Discover will DOUBLE all of the Miles you have earned at the end of your first year. Not only are your purchases helping you travel this year, but they are going to help you take a vacation next year too! You can earn Miles on everyday purchases, which include your groceries, school books for your kids and, of course, souvenirs on your vacation.  And, if you are not planning a vacation, you can redeem your Miles as a statement credit towards other travel purchases including taxicabs, commuter transportation, or…cash!! Go here for more information and a list of the card's benefits.