This post brought to you by T.G.I. FRiDAY'S. All opinions are 100% mine.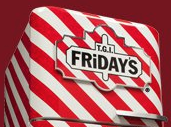 This contest is currently in the judging stages. I wish I would have had a chance to enter the Fun Freezer contest. The contest sounds like a fun contest to get the whole family involved. To enter the contest you were to submit a photo of your freezer decorated in some fun manner. I'm interested to see who wins!
Despite missing the contest my husband and I did have an opportunity to try out their new T.G.I. FRiDAY'S "Entrées for One". Our choice of poison was the Chicken Fajitas. Chicken fajitas has always been one of my favorite meals and my husband was game as well.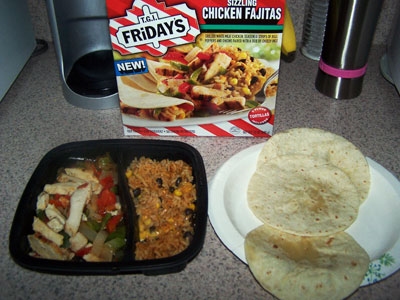 The preparation of our meal was simply. Just 4 minutes in the microwave for the base of the meal and 45 seconds for the fajitas. In my own opinion no fajitas is complete without sour cream and Tabasco sauce. For my husband he was happy with just a little bit of added shredded cheese.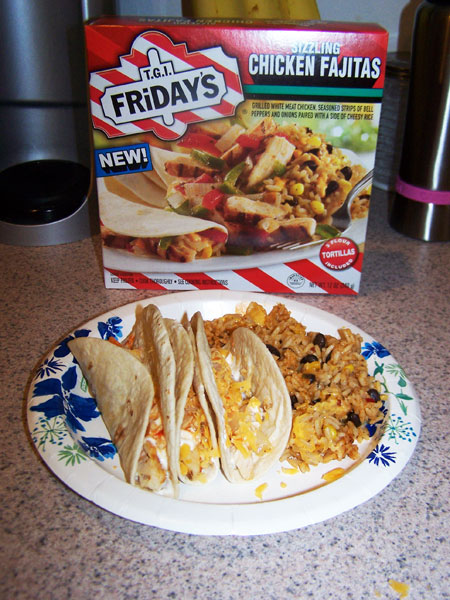 My husband thought it was O.K.. but really people that means he didn't hate it. Everything my husband eats is O.K. In fact if he says something is good then I know he loved it. Usually that type of praise is held for my mother's food. Yes in our house home cooking isn't a good thing.
I was impressed with the flavor of the fajitas they were pretty good for a frozen meal. The rice was not my cup of tea and even seemed just a little under cooked. It probably would have been fine if maybe I cooked it a minute longer. Overall we both enjoyed the T.G.I. FRiDAY'S "Entrées for One" and would love to try another entree. I've tried many of their frozen snack food items and love the potato skins!