So you want to start a mommy blog, and share the adventures you have with your children with the world? It's a great idea. The question is, where do you go from here? It's great to have an idea but putting it into action takes work. If you start wrong, you'll have a harder time keeping going, and then your blog will never really have a chance.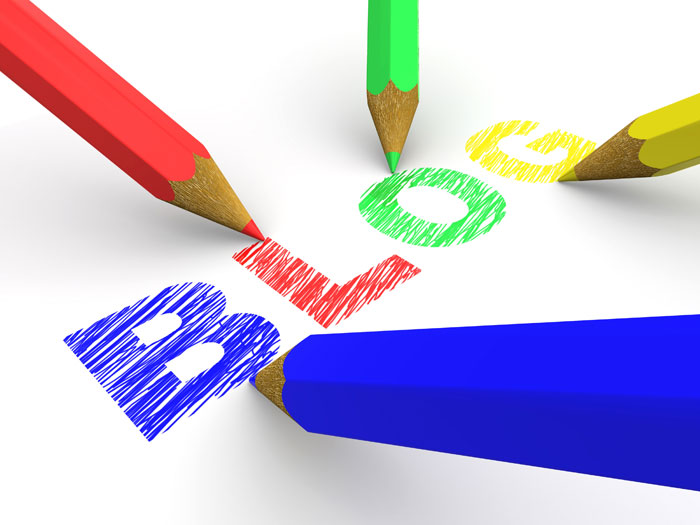 Writing a mommy blog can be very therapeutic though and can have great benefits for you and for other moms who share your struggles, your victories, and your parenting style. An audience for your blog can be encouraging and the foundation for developing a community of like-minded friends.
For your blog to be truly successful, you need to follow a few key steps from the very beginning.
Get the Right Name
What do you want your blog to focus on? Do you want your name to be in the domain name, or do you want to keep that more private? This depends largely on how open you want to be, and the audience you want to reach.
If you are going to be sharing personal stories and things that you do on a regular basis, you may want to write under a pen name to maintain your privacy and that of your friends and family.
The first thing you need to do is choose your domain name, and make sure it is relevant. You can put in your name or your pen name or you can focus on the things you are trying to share. For instance, if you are a laundry expert or a home chef, and you want to share those things, laundrymoms.com or cookingwith[insertyourname].com may be a good option.
Make sure the domain name you choose is easy to say and spell, and that running your name together with what you do or using initials does not result in any unfortunate spellings. Once you have chosen your name it is time to apply for a domain name registration.
Choose a Niche
There are literally thousands of mommy blogs out there, but only a handful of successful ones. For the most part, this is because they try to cover too many things in one place. Being a mom means wearing many hats, but if you make your blog about all of them, no one will really know what the point of your blog is.
You may want to focus on cooking tips and tricks like quick meals on a budget, or you may want to blog about the need for multi-tasking, or how to concentrate on one thing at a time while everything around you is going crazy.
Whatever you make your blog about, even if the emphasis changes from time to time, make that clear to your readers. Foodie moms, moms who work part or full time, single moms, fitness-hungry moms, or any other category of mom can help you define your niche.
Know Your Audience and Goals
Maybe your goal is not to have a nationally successful blog that everyone reads each week, but you do want your stuff to be read, or you would share it in a journal and not on a blog. This means that you probably already have an audience in mind, even if you have not voiced that yet.
You also probably have goals. You have a certain number or type of people that you are trying to reach. Is it other mothers in your community? Are you a homeschooling mom looking for support and to develop a community or math training for kids? Or are you looking for creative playdates or to share special field trips with others?
Both who you are trying to reach and what you want to communicate to them will determine what you do with your blog, and how you spread the word about it.
Marketing and Advertising 101
Speaking of spreading the word, you are going to need a quick lesson in marketing. The first thing to understand is that marketing is different from advertising. Marketing is the efforts you make to spread the word about your blog organically, through social media, or through sharing with others who will share with their friends as well.
Advertising is paid marketing: essentially you are paying someone else, probably a search engine, Facebook, Twitter, Pinterest, or Instagram to share your blog posts to a specific audience.
Marketing involves things like keywords and search engine optimization (SEO) for your blog, something you should learn at least a little bit about. These things help users find your posts by searching through sites like Google. The better your site is optimized, the more traffic you will get from these sites.
This is where knowing your goals and audience is put into practice. Those things become a part of the titles and the body of your posts, page titles, and even the code that makes up the metadata of your site. If you don't know about these things or don't want to learn, hire someone at least to help you with the initial site setup.
To Monetize or not to Monetize
There may be many reasons why you want to blog: to share tips with other moms, to share your unique stories, or to create a community. Whatever your purpose, you can decide to monetize your site. Depending on your goals, you may or may not want to do this.
Monetizing your site simply means setting it up to make money. This means showing ads to your readers, but even if you just generate a small amount of revenue, it can help you cover the cost of domain name registration, hosting, and the time you spend on your blog.
The ways to monetize your blog are easy:
Use Affiliate Links: This is a link you share on your site with a specific code, and when someone orders an item using your code, you get paid a percentage of the sale.
Native Ads: These are ads from Google or Amazon that display products based on the content of your site or the users search history. You get paid whenever a user clicks on an ad.
Sponsored Posts: Companies, like chemical manufacturers, cookware brands, and more may want to reach your readers and offer you a sponsored post, an article that focuses on and links to their product.
Site Sponsor: This is a company or product that wants to be emphasized to your audience, so you run their ads on posts, and emphasize them in some of your blog posts and web content.
Depending on the traffic you get, you can make a little or a lot of money, enough to cover your costs or even to cover your groceries for a month. Either way, money helps, but it does involve showing ads to your readers.
Starting a mommy blog is pretty easy with all of the options out there. To do it the right way will require some thought and a little bit of hard work, but in the end it will pay off when your blog is successful and read by those you are trying to reach.