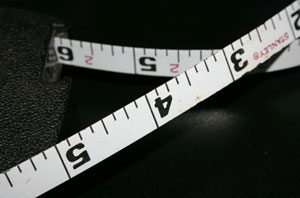 Clearly, it's important to start a dialogue about weight with our kids. So we asked the experts to weigh in— no pun intended— on six simple, supportive and age-appropriate steps to broach the topic and ensure that our children get and stay healthy.
Focus on Health: The first step is to stop thinking of weight issues as mainly an appearance problem. In fact, "The best approach is not talking specifically about the weight itself," explains YouBeauty Nutrition Advisor Kristin Kirkpatrick, R.D. She suggests that when you talk to your child, don't talk about dieting or fat, but rather a desire to be healthy.
It's A Family Affair: Kirkpatrick insist that to achieve a healthy lifestyle you have to include your whole family, not just pick on a troubled member or two. After all, healthy eating is in everyone's best interest.
Get Out And Play: Adults might call it "exercise," but with kids, you can call it something much more fun: "play time." Avoid words like " workout" that make fun activities seem like a chore.
Force Of Habit: That takes changing what's available around the house. Fill your fridge with only fresh, nutritious and delicious options for your kid and the rest of the family.
Talk the Talk, Walk the Walk: Just as parents have to set an example by watching what goes into their mouths, they also have to pay attention to what comes out—and that means absolutely no fat talk.
Think For Yourself: Turn the negative messages in the media into a positive by encouraging an open dialogue with your children. "I think that there's a lot to be said for being honest with kids in an age-appropriate way," Quinlan notes. So, don't be shy, start the conversation.
To view the full article please check out: YouBeauty.com