Moms everywhere tend to feel outnumbered and outgunned. While you're just one person, you have a whole family of people in need of your care and guidance, and a whole house to keep together. Knowing that everyone depends on you can be a precious feeling; on the other hand, it can mean that you're always short of time. If you're always harried and tired, you probably have the feeling that there's a better way to live life.
There is such a way. But it requires that you think about organizing your life better.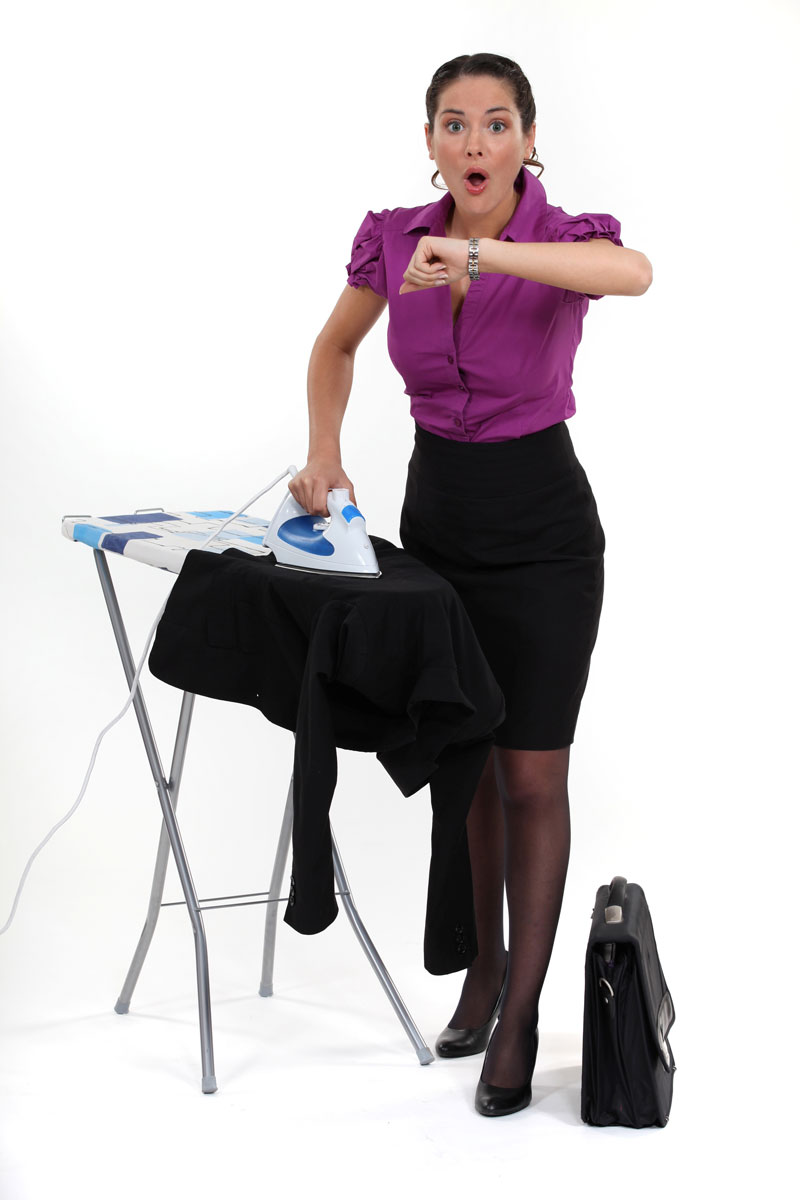 Think like an efficiency manager
An efficiency manager is someone who takes limited supplies of human and physical resources at a company and studies the way they are applied, with the aim of eliminating every source of waste. You can do the same yourself by looking for every way in which you might use your time inefficiently each day, and doing something about it.
Don't keep looking for the same things each day: From your reading glasses to baby wipes and your keys, you probably keep looking for the same things over and over again each day. Make sure you never need to do this by putting up convenient wall holders for them in each room and resolving to never to leave them anywhere but in those holders. Alternatively, you could get a few Bluetooth trackers.
Go paperless: If you keep losing recipes, bills, magazine articles or school memos, you should forget about being able to track all of those scraps of paper. Instead, photograph them every time you get your hands on them. This way, they'll all be right on your phone when you need to look for them.
Own less stuff
Simply having lots of clothes in the house can be exhausting, even if it stuff that's never used. To make it easy for you to know what you don't use, put all your clothes on hangers, and hang them with the hooks facing one way. When you actually use something, wash it, and return it to its hangar, it should go in the other way. After a few months, you'll know which items you never use. You should simply donate them.
Run all your errands at one time: Little things like driving out to run an errand can add up to a great deal of time. You should instead put in the time needed to cut down on your trips. The more you cram into each trip, the less you'll need to waste time on repeated trips.
Restrict phone and computer time: If you like to often check your email, Facebook or anything else, you need to know that it wastes more time than you realize. Tell yourself that you won't check your phone more than once a day. It can give you back hours in lost productivity.
Don't wait: Whatever errands you run, it can help to do the ones that involve the greatest amount of waiting, first thing in the morning. Lines everywhere – doctors, supermarkets and so on — tend to be short early in the morning.
Plan: Don't let bad weather ruin your plans and waste your time. Use an advanced local weather app to receive warnings for when the weather might turn unfavorable. Then, you can plan for it.
Get work done in snatches
Setting time aside to clean the bathroom can take 20 minutes or longer. If you decide to simply quickly scrub the bathtub each time you take a shower or scrub the sink when you brush your teeth, it can take far less time out of your day.
Some people simply understand how time works, and others can't tell, no matter how often they make mistakes organizing their day. With these tips, however, you can be sure of saving at least some time.