Guest Post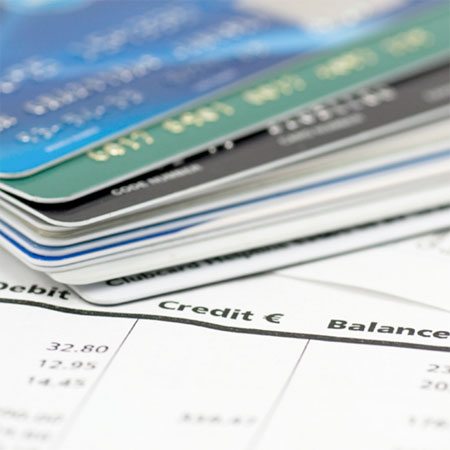 Just about everyone has at least one credit card in their wallet. But having a credit card doesn't mean that you know how to manage your debt. A credit card can be extremely useful during emergency situations. And if you're taking a family vacation, credit cards are often safer than carrying around cash. There's nothing wrong with using a credit card. But if you're trying to keep your family finances on track, make sure you familiarize yourself with the right and the wrong ways to manage credit cards.
1. Shop around for the right card. Credit cards differ, and when applying for a new credit card, you shouldn't apply for any random card. It is important that you pay close attention to card features, and choose the card that best fits your lifestyle. For example, if you plan to carry a balance from month-to-month, choose credit cards with low interest rates. This can result in a lower minimum payment, and when you're ready to pay off the balance, you'll become debt-free sooner. Additionally, you should read the fine print and determine whether a credit card has an annual fee, a foreign transaction fee and a balance transfer fee.
2. Set a monthly spending budget. If you plan to use your credit card on a regular basis, give yourself a monthly spending budget. Without a budget, you're likely to use your credit card for any and every purchase. This can create future financial problems, as frivolous spending can trigger excess debt. The more debt you have, the harder it becomes to qualify for home loans and auto loans, which may become necessary as your family grows. Take heed of what you spend every month – whether you're managing your money overseas or on the internet.
3. Pay off your balance in full every month. Not only should you give yourself a modest spending limit, get into a habit of paying off your credit card balance every month. This approach forces you to charge only what you can afford. This takes discipline, and you and your children may not always get the things you want. But in the end, paying off your balance in full alleviates consumer debt, plus you avoid interest charges. If you've already racked up some debt with your credit cards, there are credit card consolidation loans that available that can make monthly payments a little more manageable.   
4. Don't pay late. No matter what – never pay your credit card late and never skip a payment. Both have costly consequences. Paying your credit card bill as little as one day after the due date can result in a $35 late fee. And if you're more than 30 days past due, your credit card company will report the delinquency to the credit bureaus. This can bring on a lower credit score and impact your ability to qualify for other types of financing.
5. Choose a rewards credit card. To get the most out of your credit card, choose a rewards credit card. A rewards credit card lets you earn points or miles per every dollar you spend. Points can add up quickly if you use your credit card often. Once you accumulate enough points or miles, you can redeem these for gift cards for your children, hotels for a family vacation or airline tickets for a couple's getaway. Plus there's the option to earn cash back with some credit cards.
Learning how to use credit cards responsibly not only benefits you, but also your children. You'll improve your personal credit score and avoid burdensome debt. At the same time, you'll pass responsible credit and debt habits to your children, thus enabling them to make smarter choice.