Quick how many photos do you have on your phone? I have 753 which may be low compared to many people. How many times do you find yourself saying, "Wait let me show you a photo" only to find yourself scrolling through your camera roll looking for the photo that you know is on your phone somewhere. I'm sure you have thought many times how it would be nice if your photos were organized.
Picjoy App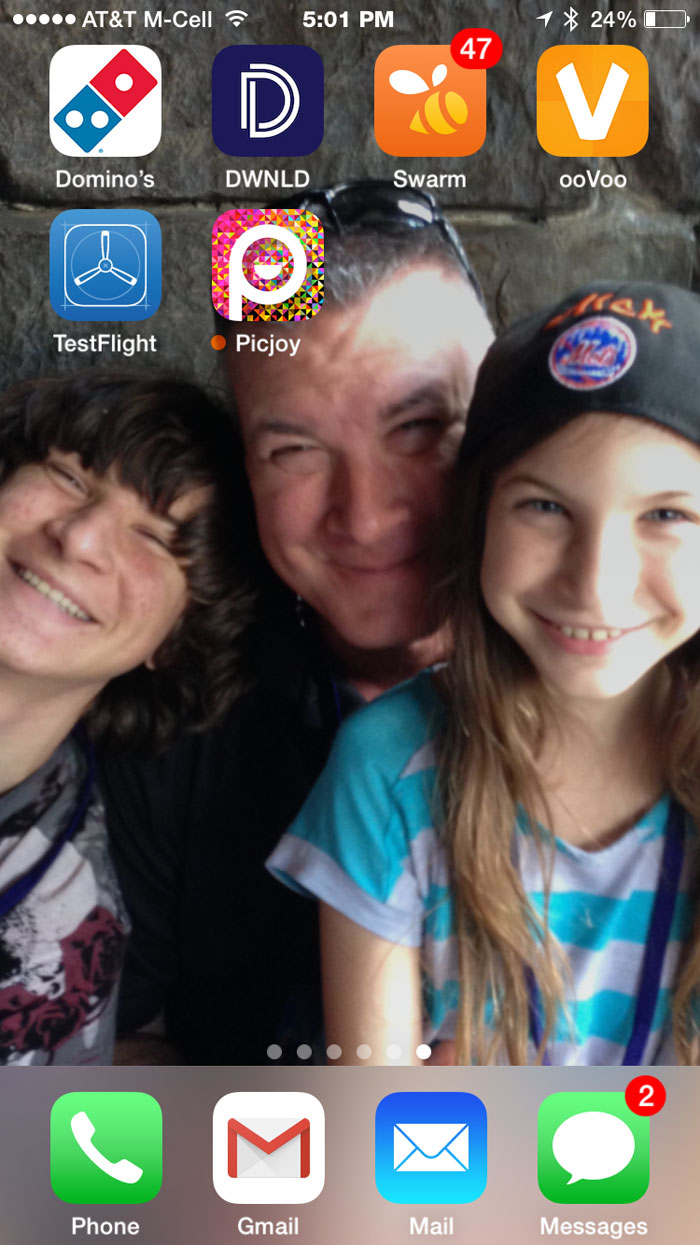 Picjoy is a more intelligent photo library that automatically organizes all of your photos and helps you find them instantly. Every photo has a story and Picjoy makes every photo accessible. I signed up for my PicJoy account and let it go to work. It spent a couple of minutes tagging my photos. I was impressed with what it was able to find.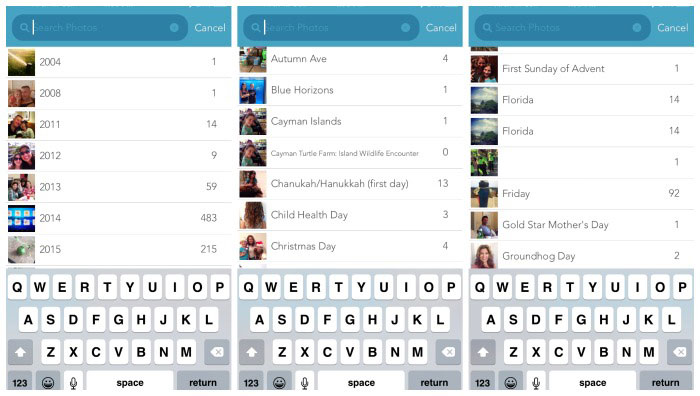 As you can see it organized my files in years as well as some intelligent tags like Christmas Day and Florida. (Not sure why there are two Florida tags). Picjoy organizes your photos by by date, season, weather, holidays, events, landmarks, and places. It was so good that I had to hide one label as it was the street I live on. I was shocked to see how accurate it could get.
I'm not sure what causes it to tag some with exact places and others without. I pulled up one of my photos to see the tags it had given it.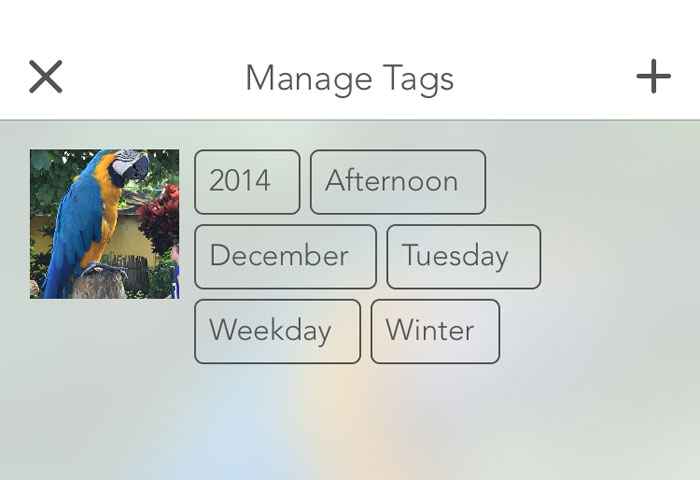 You can see that these tags were pulled from the date stamp on the photo. It was taken December 30, 2014 which was a Tuesday (a weekday) in the afternoon during the winter. Since I had a handful of photos taken during this time frame I tagged a few with what we were doing, which was attending Lion Country Safari.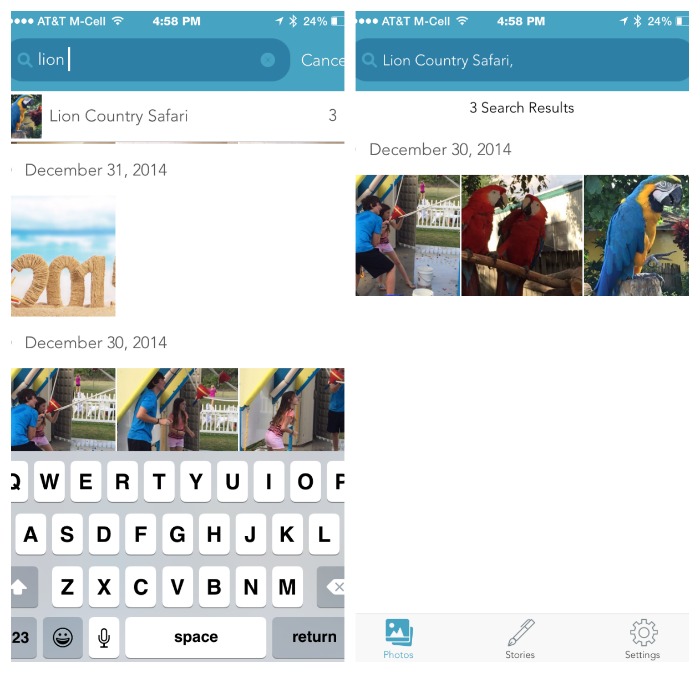 Now I can search for "Lion Country Safari" and any photos I tagged with this will pop up. I love having this ability it is a great way to find photos when you are in a hurry. What I did not like is that you can not delete a tag that was created by Picjoy when it auto-tags. However I'm assuming that is because if you delete it, it will auto tag it again.
There are just some tags that are not specific to the photo in question, for example one of my photos said Emergency Services. Another feature that would be nice would be for it to learn your tag. For example if I tagged a photo of my daughter with her name it would be great if it could auto recognize her in other photos and add that tag. Also I found it tedious to add tags. When you select a photo and hit "+" to add a tag it doesn't give you a list of tags you have created you have to add it again. Also it would be great if you could select several photos at once and create a tag that would be applied to all photos.
Picjoy Video
Picjoy Story Creations
You can also create stories using Picjoy, which is adding captions to your photos. I created one for one of Honey's photos.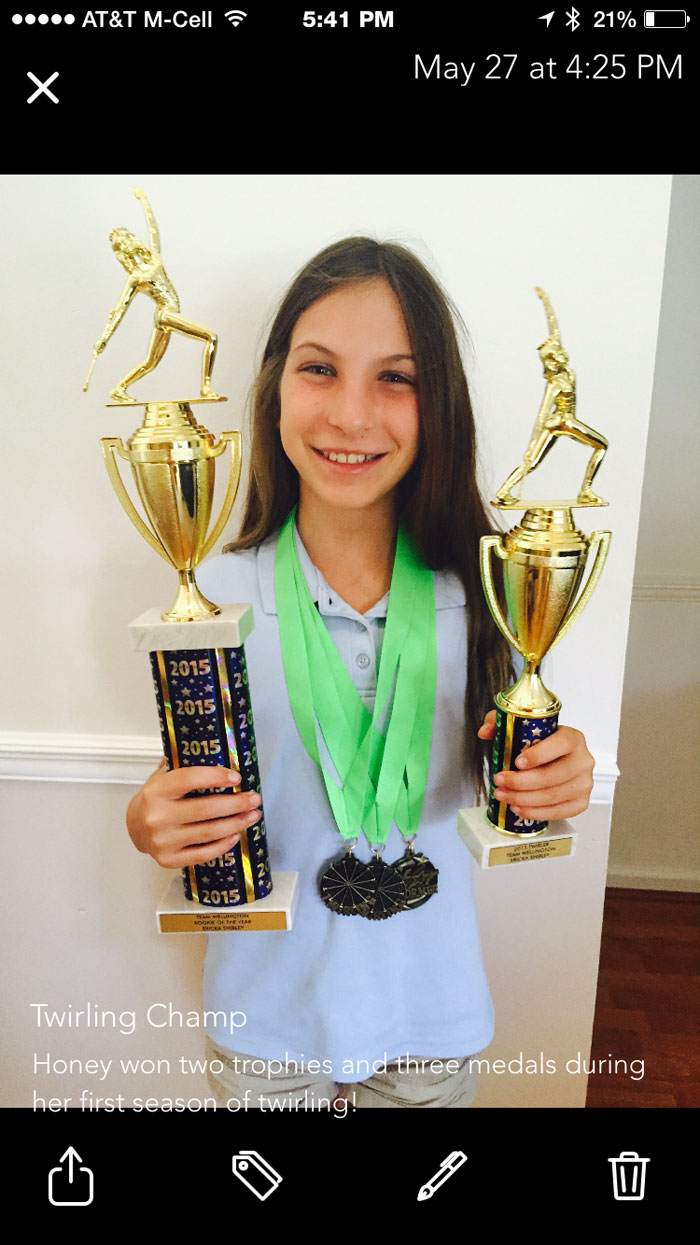 In addition to all the cool organizing features you can also share your stories and photos with others. The interface is the same share as on your iPhone. Currently Picjoy is available for iPhone/iCloud with Dropbox, Google Drive, and Amazon Photos coming soon.
It may take a little time to set up some of your own tags, but if you can get in the habit of tagging them as they are taken you can organize your photos even further than the amazing job Picjoy currently does. Follow Picjoy on Facebook for up to date information on this photo organizing and auto tagging app.
How many photos do you have on your phone?