This post brought to you by Pei Wei Asian Diner. All opinions are 100% mine.
You know that feeling when you come home from work and you don't know what to eat? Nothing in the fridge or cupboards looks good?  You keep opening the fridge and cupboards hoping something exciting will pop out at you. Well that was me last night,  so I called a friend and said you want to meet for dinner? I figured she must have the same food in her house because she very quickly accepted and we talked about where to go. She said she was kind of in the mood for Asian food. Me, I love all food so I asked her what was her favorite Asian restaurant?  She immediately asked have you ever tried…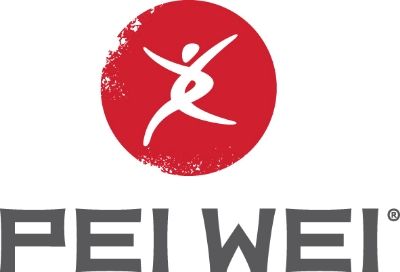 I told her no I have not but sounds good to me. So we met at the nearest PEI WEI.
I was impressed when I walked in, it was bright and clean and seriously, every one that worked there was smiling.  it also had a convenient take-away service. I liked that I could see them cooking my dinner in the Woks and all items are made-to order. I took to a minute too Explore the Pei Wei Asian Diner menu  and notice they have gluten-free and vegetarian optins which is important to me because I have friends that require both. So I asked my friend what was good? She started talking about the wraps and how fantastic they are but then spotted a few new items on the menu that really sounded wonderful.
After reading the menu I decided the Thai Lime & Chile entree sounded right up my alley. 
This new dish features refreshing citrus flavors combined with spicy Fresno chilies for unique flavor adventure. Guest's choice of protein is wok-tossed in a Thai lime pineapple chile sauce, along with garlic, red onion, snap peas, Fresno chile peppers, topped with cashews, bean sprouts, carrots, cucumbers and cilantro. (Available as a regular or small wok'd entrée served with white or brown rice
When I went to order I was asked what would you like with that, brown rice, white rice, or fried rice.  I instantly chose fried, then I said I can't decide if I want shrimp or chicken with it what do you think . (I always like to ask the people that work there what they think), she said you can have more then one if you like. How awesome, I can customize my dinner, give me shrimp and chicken I decided. Then I spotted a Pork Egg roll that looked good so I ordered one of those too.  I paid for my dinner and got a number to put on the table. We found a table, placed our number on the table and went to get our drinks. When I got back to my table my Pork Egg roll was waiting for me with a very yummy sauce. I have to tell with every bite I said to my friend this is excellent, and oh really It was fantastic! Then I realized I wasn't very nice and should have offered her a bite, it was just to good to share, Oops!
Shortly after I finished my egg roll a server brought out dinners.  I loved the Thai Lime and Chile, it was sweet yet spicy hot, the flavors complimented each other perfectly, the chicken was moist and the shrimp was cooked to perfection. I ordered the large size which gave me left overs for lunch today so I enjoyed it two days in a row.
I have already decided next time I go to PEI WEI I am going to try some of the other new items on their menu such as:
Wok Roasted Vegetable Salad: A flavorful combination of wok-roasted cauliflower, zucchini, carrots, green beans, scallions, assorted lettuce, Napa cabbage, cucumbers and tomatoes topped with toasted sesame seeds, curry salt and tossed in a miso vinaigrette.
-Ginger Orange Edamame (steamed soybeans, orange peel, ginger, garlic and sea salt) and Szechuan Green Beans (wok seared green beans with Hunan sauce, chile paste and garlic)
PEI WEI is now one of my favorite Asian restaurant to eat at because the food is great and the cost is affordable and the staff is friendly and helpful. I recommend you see if there is a PEI WEI near you. Also I suggest you Like Pei Wei on Facebook, Follow Pei Wei on Twitter or Follow Pei Wei on Pinterest
Which menu item are you most excited to try?