After my week and a half binge while on vacation my body seems to have readjusted to being back on plan.  This week I'm posting a pretty good weight loss.  I admit I thought I was going to have to work really hard to get the weight back off but really it has been nothing more then getting back to eating my yummy Nutrisystem food.  I'm 0.2 lbs from getting back to the weight I was at BEFORE vacation.
I do have some pitfalls to get through this weekend but I will admit I tend to take a little more lax on the weekends, for me this gives me the drive to continue making good healthy choices without feeling deprived.  Today we have a "Hawaiian" themed company event and then this evening we will be attending my nephews pre-k graduation in which my sister will be taking us to Outback (a nice perk when your sister owns one). I actually plan on picking healthier choices if I can as I'm not really in the mood for an all out throw your habits on the window today.
My third order of Nutrisystem came in this week which was refreshing. I find as I start to dwindle I miss having many options to chose from.  This month I decided to test the waters and order a few other meals that I had not tried.  I tried three new meals this week and here is my take.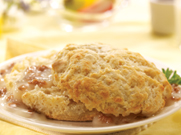 I tried the biscuits and gravy yesterday morning.  So far my opinion is not on the favorable side but to be fair there were two factors on my side that could have factored in. One of them is I waited too long to try it and the biscuit was cold. Two my gravy was like water so I must not have prepared that correctly. I ordered two of these so I will have to give it one more shot.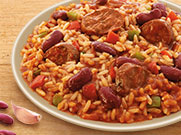 The Red Beans & Rice with Chicken Sausage sounded good but I was skeptical because of a similar dinner I tried and was not a fan off. However I found that I really enjoyed this meal and am glad I ordered two. Next month I will definitely be ordering this meal once again.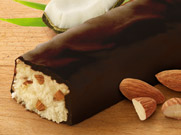 I decided to also venture out and order a few new desserts. I decided to try this Coconut Almond Bar because it sounded similar to an Almond Joy. I'm not going to lie it doesn't taste like an Almond Joy but it was decent. It is nice to have a few things to choose from depending on your mood.
Weigh in:
Beginning Weight: 168.8
Friday  6/3/11: 159.2
Today's weight: 157.0
Total Weekly Weight Loss: 2.2 lbs
Total Weight Loss: 11.8 lbs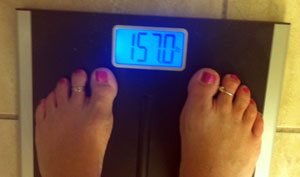 Please take a second to hop on over and cheer these ladies on as well: This Mama Loves Her Bargains, Living on Love and Cents, Our Kids Mom, Dealicious Mom, Thanks, Mail Carrier, Sippy Cup Mom, Shining 2 Save, Closer to Lucy, and The Life of Rylie…and Bryce too.
Want to lose weight and get healthy on Nutrisystem? Join today by calling 1-888-853-4689 or by visiting http://www.nutrisystem.com/nsblog
---
Disclaimer: Nutrisystem has provided me this program free of charge to participate in Nutrisystem Nation. Opinions are my own and NOT influenced by monetary compensation. You may read more of my disclosure here
---